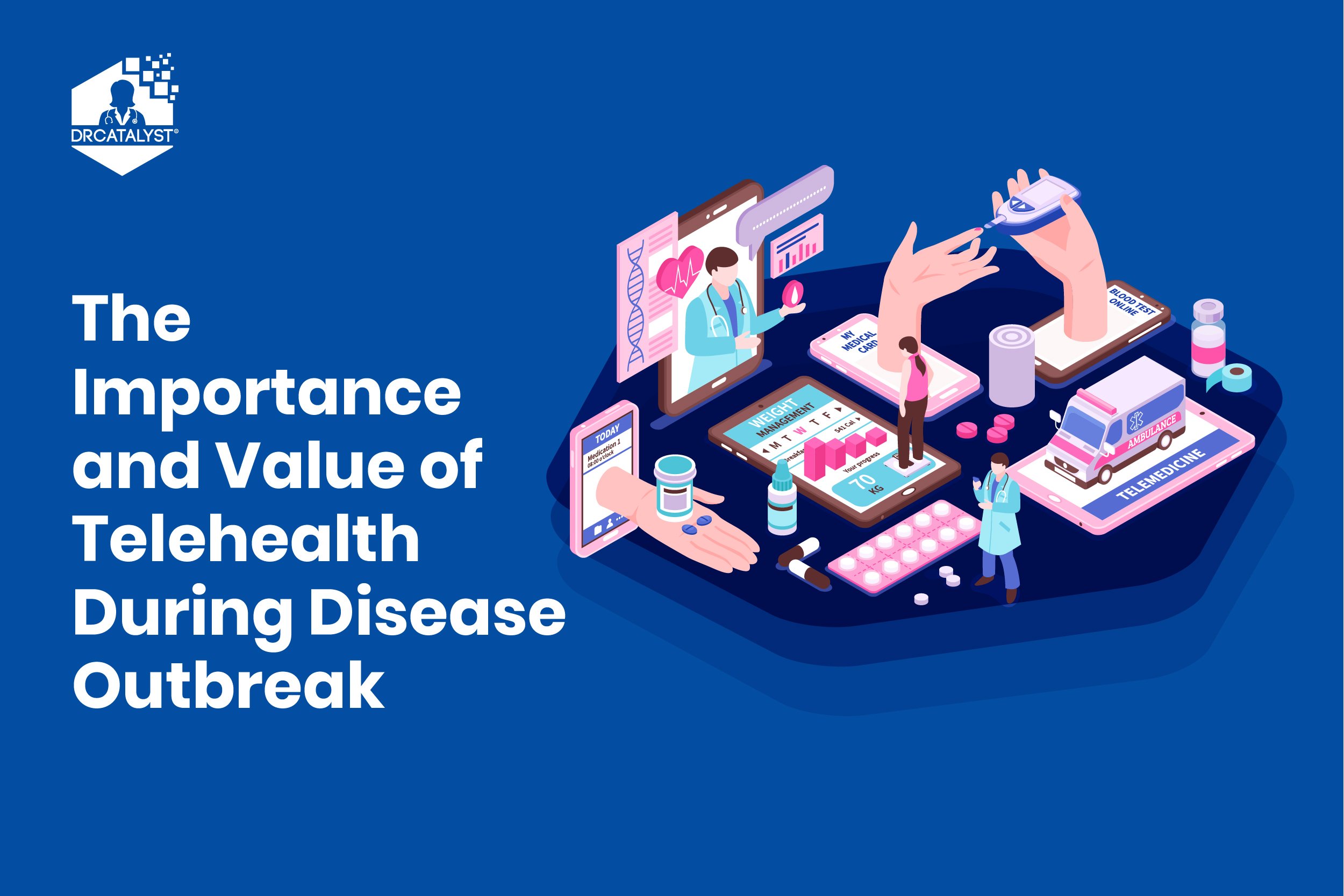 Overview
With the threat of coronavirus all around the world, healthcare practitioners need to find new ways to treat and give consultations to patients. Because of this, public health officials are calling on the different healthcare organizations to embrace a new set of tools and methods that can help in the consultation of patients without having to leave their homes. This is where telehealth comes in.
So, what is telehealth?
Defining Telehealth
Officials from both the Centers for Disease Control and the World Health Organization urged medical practices to make use of telehealth services. From the American Telemedicine Association's point of view; telemedicine, as well as telehealth, are defined by the transmission of still images, patient's consultations through video conferencing, patient portals, remote control and monitoring of vital signs, continuing medical education, patient-focused wireless applications, and nursing call centers and many other applications.
Advantages of Telehealth
Today, there are many telehealth applications and software which are used by many health practitioners. It enables them to reach more patients and treats them as long as there is an Internet connection Here are some of the advantages of Telehealth
Improves patient satisfaction.
Because of the convenience Telehealth provides to patients, patient satisfaction will increase. Patients who used telehealth guaranteed that they would use it again. A patient survey from the nationwide chain of CVS Minute Clinics reported up to a 99% satisfaction score with their telehealth visit. This is supported by different clinical facilities across the nation.
Expands access to care and reaches more patients.
Shortage of healthcare providers is not uncommon. Telehealth can help stretch the provider networks in new ways to expand access to care. There are a lot of people in rural areas across the nation who do not have reliable access to a healthcare provider. With telehealth, healthcare services will be brought to the patient especially those who need it the most. They do not have to travel to see their physicians. All they have to do is get their smartphones or computers and schedule an appointment with their physicians.
Improves healthcare quality.
It is safe to say that technology improves service delivery and treatments to illnesses. Telehealth improves healthcare quality, especially in the rural area. It also provides convenience as patients do not need to travel far in order to get treated. Additionally, patients are also more involved and engaged in their personal health. This is because the initiative to schedule an appointment is in their hands.
Improves clinical workflow and practice efficiency.
Telehealth can be a platform that could help in the prioritization of care delivery and improving communication by capturing, storing, and using patient data for better medical decision making. Additionally, healthcare providers can have the flexibility to go beyond brick-and-mortar facilities, extend hours and create new and more convenient modes to provide quality care service to patients.
How Can Telehealth Help During Disease Outbreak
The newest coronavirus or COVID-19 is still spreading across the globe. Individuals who had travel history in places where there were confirmed cases of the virus are asked to self-quarantine for up to two weeks. Every day, more healthcare providers are coming into contact with infected individuals, making them more vulnerable in getting the disease. If more healthcare providers will be exposed to COVID-19 while treating a patient, then they will also be required to self-quarantine. This means that they will not be able to treat patients until they are proven to be free of the disease. This will create more problems with the health system.
On the side of the patients, it is impossible for them to visit their physicians and get themselves checked because they are also required to self-quarantine. The restrictions the virus is putting on people has made it challenging to give treatments and consultations to patients. It is the reason why the medical field is searching for creative solutions to care for COVID-19 patients while protecting the communities from widespread exposure. One of the solutions that could actually solve this problem is telehealth.
Telehealth services are ideal in managing the difficulties the healthcare industry is facing in response to the coronavirus pandemic. Telehealth services will lessen the concern regarding disease exposure. This will mitigate the potential healthcare barriers of distance, lack of transportation, and cost.
Conclusion
We continue to move in a more technological society and so telehealth will continue to grow and become more and more important in the future of the medical field. And in order to maintain a strong medical practice, you need to adapt to changes. This will help you prepare for situations such as a disease outbreak. There are already a number of healthcare providers who have a telehealth model in their practice. And you should too.
If you're thinking of offering telehealth to your patients, you might need DrCatalyst's appointment booking system to make scheduling easier and more convenient for patients. DrCatalyst is a leading, privately-held medical services company that helps hundreds of healthcare providers across the US. We deal with operational, administrative and marketing issues (everything from billing mistakes to A/R backlogs to online reputation problems) that prevent you from focusing on patient care. Schedule a meeting with us to learn more.