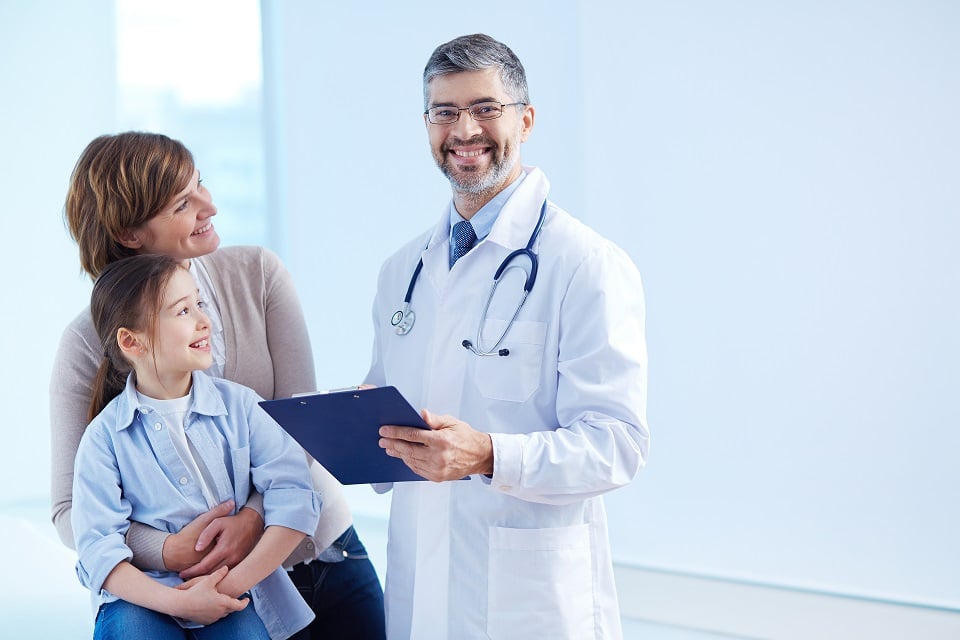 Patient Experience Week is a week-long celebration for healthcare staff impacting patient experience everyday. And this year, it runs from April 22nd to April 26th. The Beryl Institute started this celebration to celebrate and show appreciation to healthcare professionals who work hard day in and day out to make the patient experience extraordinary.
Celebrating Patient Experience Week is also a way to boost the morale of your nurses, physicians and the rest of your staff who work really hard who go the extra mile to make patients more comfortable, safer and healthier.


The Importance of Patient Experience Week
The patient experience represents a critical component of the ability to attract and retain patients. When patients form positive relationships and begin to trust the provider or medical facility, they become more engaged in their own care and develop a stronger sense of loyalty to the organization or private practice.
Also, as mentioned above, it's a chance to show appreciation to the many men and women to make the patient experience so great. If your practice is known for providing a great patient experience, that definitely wouldn't be possible without the staff at your practice. If you're a physician, practice manager and practice owners, you may get so busy focusing on the day-to-day tasks that you may forget to stop and say thank you to the many people (your staff) are the heartbeat of the practice. Your staff members keep your practice running efficiently and keep the patients happy, so this week is the perfect time to honor them.


Benefits of Celebrating Patient Experience Week
Celebrating and fostering a great patient experience can have lasting effects on a healthcare facility. The three major benefits of celebrating Patient Experience Week are:
Better healthcare outcomes. Creating a positive, safe environment can reduce a patient's stress and, in turn, facilitate their healing process.


Improve patient engagement. Better patient experiences, which involve seeing patients as unique individuals, increase the likelihood that they (and their families or other caregivers) will become more engaged in their own health outcomes.


Better patient loyalty. In an increasingly competitive market, healthcare facilities and private practices must focus on providing exceptional experiences for their patients. If healthcare providers fail to meet the needs of their patients, patients can choose to take their business elsewhere.


Fun Ideas To Do During Patient Experience Week
If you are unsure where to start planning or if you are just looking for additional activities you can set up for this week, here are some of the best ideas you can try.
Awards or Recognition Ceremony

Provide recognition to your staff members to say thank you. In turn, this will encourage a positive, productive, and innovative organizational climate. It makes them feel good and feel appreciated which leads to better results for your practice or healthcare facility.

People who feel appreciated end up experiencing more self-worth and improving their ability to provide exceptional care to patients. The result is a happier and better patient experience.



Share Stories

Encourage your staff to talk about a time that they created a positive patient experience at work. You can also consider creating a Patient Experience Week bulletin board, where nurses and other healthcare professionals can share their stories for everyone to see. This kind of activity is also a good way to boost morale.



Hold a Fundraiser

Conduct a fundraiser where all the proceeds go toward improving the patient experience at your medical practice. You can do a "pocket change challenge" or simply hold a raffle. It doesn't always have to be a big event. In fact, even a small one can help tremendously improve the patient experience.



Lunch and Learn Program

A lunch and learn is an easy way to develop and motivate employees while creating a workplace of communication, collaboration, and learning. The lunch and learn program could cover important workplace or patient care issues and promote an open platform for information for employees.

Since these Lunch and Learn programs would ideally not be mandatory to attend, these sessions can provide additional resources that make your employees happy to learn. Some of the typical Lunch and Learn programs include skills training, professional development, personal development, and life skills.



Bring Furry Visitors

Celebrate with your team by bringing in a pack of therapy animals to help bring smiles to everyone's faces. This will improve patients' emotional and psychological status. Plus, come on, who doesn't love a furry face?



Social Media and Website Recognition

Website announcements, emails and social media are excellent tools to get multiple messages across to various audiences. Show your gratitude by dedicating an announcement or post to your special team of patient experience all-stars. Most people appreciate being appreciated, and one of the best ways to show them they're doing a great job is to recognize them on social media.

If social media isn't your forte, try calling in a favor from your website developer and see if they'll make a banner or special announcement on the homepage of your website. Your online presence is instrumental in how visitors view your organization, and some positive staff recognition just might be the first thing they see when learning about your practice.


How to Improve the Patient Experience
This week is definitely a time to recognize the efforts of your healthcare staff, but it shouldn't stop there. You should also strive to continuously improve the patient experience - here are a few ideas that you should consider:
Create a safe and comfortable environment. Maintaining a safe and comfortable environment reflects a level of compassion and vigilance for patient welfare that is as important as any other aspect of competent healthcare. You can play soothing music or aromatherapy; those are two good ideas. Or, you could even offer blankets when your patient gets cold.


Make use of art therapy. The goal of art therapy is to help people accept and live with varied health experiences throughout the course of life. In this way, art therapy is aligned with palliative care and wellness, with a focus on learning to live with symptoms and enhancing the quality of life.
Keep patients informed and be transparent. Ensuring that patients are actively involved in their own care, treatment and support can improve outcomes and experience for patients. And, it could potentially yield efficiency savings for the system through more personalized commissioning and supporting people to stay well and manage their own conditions better.
Learn how to address concerns and complaints. It's inevitable, eventually you'll have a patient or family member of a patient who isn't happy you or your staff's level of care. So, instead of getting defensive, all of your staff members should learn how to handle a concern or complaint.
Ask for feedback. You can't improve what you don't know is broken. You may think that the care your staff members provide is great; however, your patients may feel differently. However, you'll likely never know unless you ask your patients for feedback. Don't view feedback as a negative thing. Feedback can be positive because it can help your identify areas that need improvement and impact the patient experience. For example, you may get feedback from your patients that your wait time is too long. You can then have a meeting with your entire staff to figure out how you can be more efficient and get patients to the exam rooms more quickly.
Now that you know what Patient Experience Week is all about, spread the word! There is no right or wrong way to celebrate. And if you are looking for a company that can help your practice or healthcare facility improve the patient experience, DrCatalyst would be honored to be your best partner in helping you improve the experience of your patients. We provide services like medical billing, medical transcription, medical marketing, clinical & administrative, etc.
To find out more about DrCatalyst and how our services can help you improve the patient experience. Reach out to our accountable healthcare staffing specialists today!