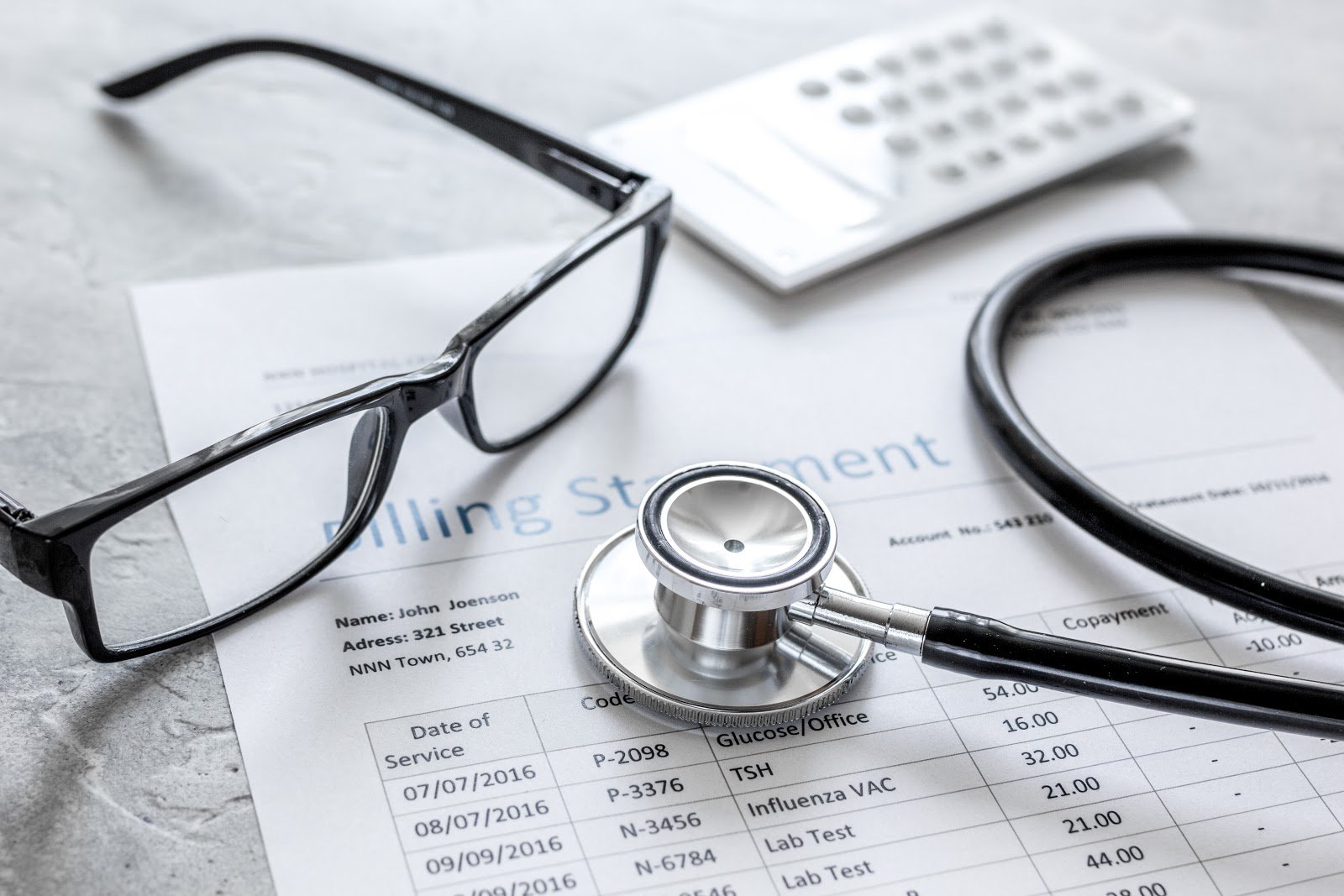 Overview



Medical billing can oftentimes be very time consuming and tedious. Because of this, medical providers often get sidetracked from their main goal - taking care of their patients. Aside from the clinical services that medical practices provide, billing/revenue cycle management is also a very important process. The stability of your practice, and your cash flow, depends on it. And, that's the reason some medical clinics and healthcare organizations have made the decision to transition from in-house medical billing to outsourced medical billing.
Each method has its own pros and cons. There are really no definite deciding factors as to which method is better when it comes to medical billing operations. Truthfully, it depends on the needs of each clinic and providers. It would be best if you analyze the factors involved such as the age of your business, size of your practice, and your financial state. Those factors will help you decide which method would be the most beneficial for your practice.



In-house Medical Billing



The in-house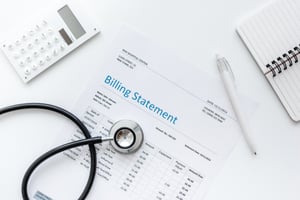 method for processing insurance claims has a number of steps that every practice needs to go through. First, the medical staff enters the patient's information into the medical billing software program from the superbill collected during the patient's visit. The superbill contains the necessary information such as the diagnosis and treatments of the patient that insurance companies use to determine whether a claim is legitimate or not.
The healthcare provider then submits the claim to a medical billing clearinghouse. Then, the claim is verified, the claim is scrubbed for errors, and it is sent to the payer. The provider can save time and money as well as reduce the rejection rate by not directly submitting claims to the payer. The clearinghouse has the ability to format the claims according to the format of insurance companie
A notification is sent to the clearinghouse once a claim is rejected or accepted. They will then notify the healthcare provider on the status of the claim. Should the claim be rejected, the provider's medical staff will gather information needed for the billing and resubmit the claim. It is important to take note that an additional fee is charged for each claim submission even if it's just a minor correction.
The process is tedious and takes a lot of time however, there are still some advantages and benefits to this in-house approach.
Pros
Close Proximity

If there are any issues that arise, doctors and administrators can easily discuss them with their team of medical billers since they would be closeby. This is important especially if it involves the processing of insurance claims. Questions can be addressed in real time and changes can be implemented immediately. Plus, medical billing issues can be more easily resolved if the medical practice has his or her own office billing staff.

Maintaining Control

There are physicians who like to manage the day to day operation of their practice. From scheduling to purchasing office supplies to billing, some physicians want to be involved in every aspect of their operations. They can easily manage these tasks if the staff assigned to do the tasks are within close proximity. If you're that type of physician, you should take into consideration whether you would be comfortable giving those billing responsibilities to other people.
Cons
Higher Costs

Should a medical practice choose to have in-house billing, they will have to shell out some money for a management software to process and create billing statements. They will also have to take into consideration the computer hardware costs. Aside from that, they will have to hire an in-house billing staff. And when they do so, all of those costs contribute to an increased overhead cost. They will have to take into account paying the staff members salary, and the in-house medical billing staff member(s) will also be entitled to have benefits such as medical insurance, sick leave, and vacation leave.

Risk of Interrupted Operations

Whether the billing department is composed of two or three medical staff, if one person is out of the office, the whole billing operation will be affected. This would lead to a decrease in the productivity of the billing department. It would impact the whole operation of the practice as this would affect the billers, and some billers will have a heavier workload.
Outsourced Medical Billing
The process of outsourcing your medical billing operation is more straightforward. All of the day-to-day billing operations would be handled off-site. When you employ a medical billing company, all of the tasks related to billing and sending claims would be handled by a team of well-trained medical billers.
All the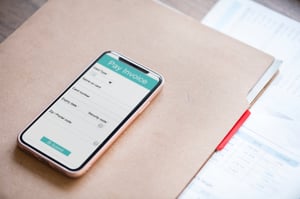 superbills and other documents are sent electronically to the medical billing company. It takes care of everything that is associated with the medical billing process. They do the data entry, claim submissions, and even doing a follow-up to all rejected claims. They also send invoices directly to patients and pursue delinquent accounts. However, it is important to take note that most medical billing companies bill their clients with a 5% to 10% of their collection.
Medical billing outsourcing would be best if you don't want to manage an administrative team. If you are already using an EHR software, the process would be a lot easier. The information collected from a patient's superbill is stored in the EHR and can then be electronically be transmitted to the medical billing company. Because there would be no second round of data entry, accuracy is improved.
What is Superbill in Medical Billing?
A superbill refers to an itemized list of services with detailed information that is provided to a patient. It is considered as a main source of data for a healthcare claim in the United States. It will be submitted for imbursements to payers that includes insurances, funds and programs.
Pros
More Focus on Patient Care
If you outsource your medical billing operations, you can spend more time concentrating on providing quality care to your patients. This would be advantageous if you're a new provider that cannot yet afford a large medical office staff. Hiring a company that provides medical billing solutions would give physicians a much needed relief from the day-to-day stress of managing a practice and staff members.
Billing Operations are More Efficient

As mentioned previously, medical billing companies do all the necessary tasks related to medical billing services. From regularly sending claims to insurance companies to doing a follow up to all unpaid and denied claims. Should there be lacking information or inaccurate documentation, the medical billing company would also be the one to fix the issue. As a result, this makes the whole process hassle-free and efficient for the healthcare provider.

Outsourcing Saves Money

Medical practices can save thousands of dollars annually if they choose to outsource their billing operations. They will not have to pay annual salaries and benefits nor spend money on furniture and office supplies.
Cons
Having No Control Over Employees

Health providers may be hesitant about not having direct control of the medical billing staff and the billing operation itself. Not having the capability to oversee the work of the medical staff may leave physicians and medical office managers feeling a bit vulnerable.

The Possibility of Hidden Fees
Before you employ a medical billing company, make sure to ask about the extra fees. Some medical billing companies charge a sign-up or a start-up fee. You may be charged with printing costs should they have to print and mail bills. You may also be charged with a cancellation fee if you choose to not continue with their services. However, just asking questions about all fees upfront can prevent this from happening.
There are a lot of factors to consider when choosing the right medical billing approach for your practice. It is highly critical that you factor in the individual costs and preferences when choosing whether or not it best for your practice to outsource its medical billing operation. Should you choose to hire a medical billing company, make sure that their team is composed of efficient, well-trained and amenable medical staff.
The Benefits of Outsourcing Medical Billing for Healthcare
It reduces your time allotted for administrative, clinical, and billing duties. Medical billing companies have certified and highly trained medical billers that you don't need to supervise or check their work. Your in-house staff can help you more with patient care. They will no longer have to spend time on the phone due to prior authorization phone calls.
Reduced medical billing errors
These offshore medical billers are experts in their field. They are highly trained and well-versed in medical billing that errors and mistakes are rare.
It will greatly reduce your in-house labor cose. You'll get paid faster due to the efficiency and accuracy of their work too.
A great medical billing company is bounded by HIPPAA rules and regulations. They are also transparent and you can customize your financial reports.
Wrap Up
If you are currently thinking about outsourcing your medical billing, DrCatalyst can help. From the front desk to the back office, we offer end-to-end revenue cycle management services. Let's set up a time for you to chat with one of our billing specialists to see how our organization can help with your billing needs.