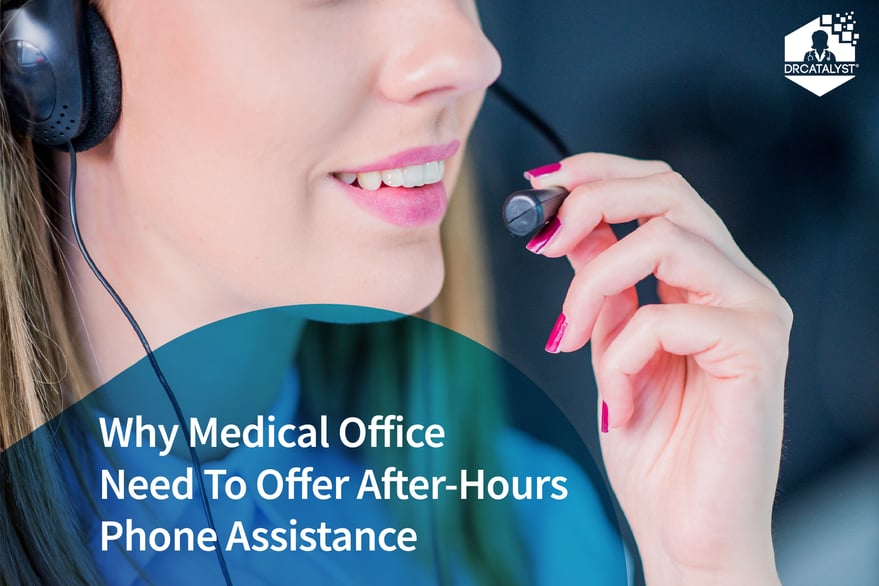 You never know when your patients need help.
An anxious crying mother calls your practice late at night, worried about her son who is suffering from a sudden seizure. As this woman's doctor, your practice is her first call. However, nobody is answering. She can't get a live person. And that's why after-hours medical phone assistance is so valuable to any practice. Here are its top five reasons why you need to:
1. 24/7 Service
A live after-hours phone assistance service will provide a continuous call handling facility throughout the week, even on holidays. Your practice can give medical guidance to your patients during emergencies, no matter what time of any day. Moreover, all calls that need a call back can be filtered according to priority. They answering team can also respond to email inquiries and scheduling of appointments. This convenience will keep patients coming back to your clinic.
2. Appointment Booking
Let's face it. No one really knows when they'll need a medical appointment. Adults often procrastinate in booking an appointment because of their busy schedules. Your practice needs to accommodate people who only have free time at night. Having after-hours phone assistance will surely boost your patient volume. Also, it will fill those last-minute empty slots quickly, too.
3. Reporting Services
The after-hours phone assistance will provide you with call reports. In addition, they can also give you transcriptions as soon as possible. It can help elucidate what services your patients need and how your practice can be improved. You can request for the following to be reported:
recordings
call volume
categorized calls
call notes and etc.
Call transcriptions
Expect to receive the reports either fax, text message, email, or pager, whichever you prefer.
4. Registration & Follow-Ups
Different practices have different needs depending on your specialty. You can customize your patient registration and follow-up calls during after-hours. The next morning, specific patients will be referred to your different departments depending on the criteria you set. Furthermore, the after-hours phone assistance can check on patients that will need extra care. For instance, a psychology clinic may want to make a follow-up on a suicidal patient who missed her appointment.
5. Emergency Call Management
Your staff can't be around 24/7 but phone assistance services can. They can mediate during stressful emergency situations if a patient needs hospital help. As a medical professional, they will be able to answer questions and provide medical advice and assistance.
DrCatalyst's After-Hours Care
Get the right partner for your after-hours care with our Remote Phone Assistance Services. Trusted by more than 500 providers, we adhere to full HIPAA compliance for your safety and security. Rest assured, your patients will be handled by remote medical professionals. All calls will be recorded, time-stamped, and transcribed for quality assurance. Schedule a call with us today!