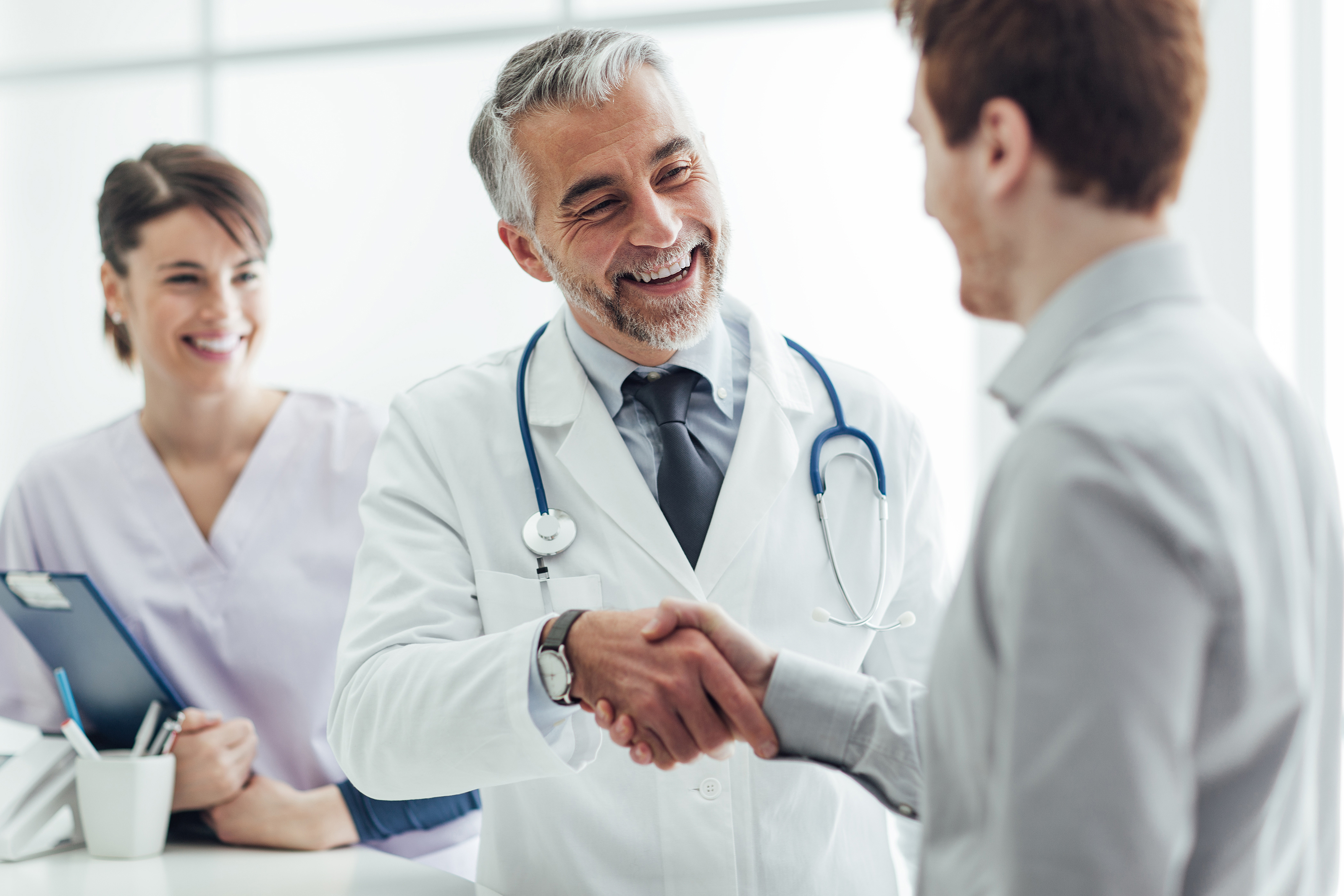 Overview
Patient satisfaction is now more important than ever, especially as medical costs and insurance premiums continue to rise. Because of this, patients have become more personally involved with their healthcare plans and decisions. Yet, medical practices have the opportunity to grow their profitability by improving the patient experience.
How to Improve the Patient Experience
Just recently, we celebrated Patient Experience Week to show appreciation to healthcare professionals. This week-long celebration was a way to celebrate and honor nurses, physicians and other healthcare providers and the positive impact they have on the patient experience.
In the blog we published last week entitled National Patient Experience: Great Ways to Celebrate, we talked about how important Patient Experience Week is and the benefits it brings to medical practices.
In today's blog, we're going to look at the ways you can improve the experience of your patients. Here's a few good tips that we highly recommend:
Be Present Online
People nowadays go online to look for products and services, especially if it's related to their health and well-being. In fact, a survey of more than 1,700 U.S. adults found that four out of five, or 80%, of respondents have used the internet to conduct a healthcare-related search in the past year - this includes searching for a healthcare provider. You can take advantage of this by having a user-friendly website where patients can easily and conveniently book an appointment online. Ensuring that important information about your practice is accessible will build trust with prospective patients and increase the chance of them coming back to your website.
You can also utilize social media. You can post updates about your medical practice and services, and it is also a great way for patients to connect with you if they have any questions or concerns. This can help you establish a good relationship with your patients and increase their overall satisfaction with you and practice.
Commit to Timeliness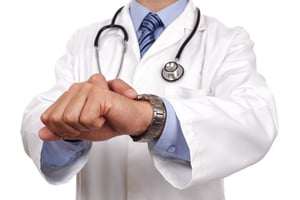 Always make sure that you are prompt when it comes to answering phone calls. And, as much as possible, do not keep patients on hold for more than 30 seconds. In addition, be diligent in returning phone calls and emails within a reasonable amount of time. Lastly, try to be on time to all of your scheduled appointments. If you are running behind schedule or if you anticipate that the patient will have an unusually long wait time, inform the patient so that he or she will know how long the wait will be. Also, there are many practice management systems that can track patients and help your practice run more efficiently.
Decrease Waiting Time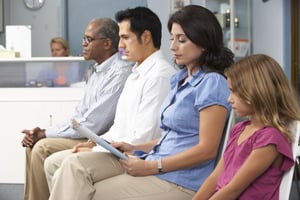 Nearly two out of five patient are frustrated with their doctor before their appointment even begins. If the wait time is too long, some patients will literally walk out of a waiting room and choose to reschedule or even cancel their appointment. This will affect how the patient sees your practice. A negative experience will have a ripple effect that will likely extend to the patient's family and close friends. However, there are many effective strategies you can use to reduce patient wait times - you can gather patient information before the patient's scheduled appointment, design a survey to identify bottlenecks, and embrace telehealth solutions.
However, sometimes even using all of those strategies may not be enough to decrease your patient's waiting time. At the very least, make sure that your waiting room is comfortable for patients. You can provide comfortable seats, current magazines or even complimentary snacks and water.
Support your Medical Staff
Your staff members are the first people that patients interact with when they visit your practice. Therefore, they can greatly influence the patient's overall experience. Investing in your medical staff can go a long way. In order for them to provide a great in-office experience to your patients, you must provide proper training and education. Additionally, you need to ensure that they are knowledgeable about the changes in the healthcare industry as this will allow your medical practice to run efficiently.
Improve communication with patients
The biggest thing a patient is looking for during their in-office experience is to have a positive interaction with their healthcare provider. During the consultation, make sure that you listen to your patient's concerns and demonstrate compassion. Communication is key. Make it your mission to ensure that your patients fully understands the treatment plan option(s) available to them. Nevertheless, providers must provide the best care throughout the patient's visit. By learning directly how to convey value to your patients at all points of their experience, you'll see improvements in satisfaction and patient retention.
Ask for Feedback
Asking for feedback from your patients can help you understand what they want. Having a clear picture of patient expectations is one of the reasons why medical practices should seek feedback. Because it's entirely possible that there are parts in your practice's patient flow that your patients find confusing or complicated. As a result, by gathering feedback, you will be able to eliminate parts of the patient flow if they are unnecessary or don't contribute to a satisfactory patient experience. Additionally, feedback helps you provide overall better care to your patients and helps you identify and address patient needs.
Wrapping Up
It really doesn't take much to improve the patient experience. Most of the tips provided above can be done without shelling any additional money. With the healthcare environment becoming increasingly complex, and with the growing competition faced by providers, providing a good patient experience is essential to the survival of your practice. However, we recognize that you have a lot on your plate already—from answering calls and emails to treating your patients. And we understand that you might need some help with providing the best patient experience possible. Dr.Catalyst is here to help you. We provide a variety of clinical and administrative services that will help you engage your patients and grow your practice. Schedule a meeting with us to learn more!