Overview
Some of us probably experience marketing mistakes and successes. As a practicing doctor, your top priority is providing quality care to your patients. But, at the same time, you have to also market and promote your medical practice in order for your practice to grow and thrive. Here's the thing, in today's modern age, all medical practices should create a healthcare medical strategy. Why? Well, one obvious fact is that most patients look up everything on the Internet, especially when it comes to looking for a new doctor.
In the past, the most common way of looking for a new doctor was to flip through the Yellow Pages. However, technology has changed the way people search for new doctors. Now, all people have to do is go online and search for the type of doctor they're looking for and a ton of doctors will appear instantly for them to choose from. It saves people a ton lot of time and effort, and it's definitely very convenient.
And due to this shift, it's now more important than ever for you to have a plan of action on how to ensure your practice stands out. Look, I get it, planning a marketing strategy can be a bit overwhelming because there are a lot of doctors who have the same specialty as you. That means that the competition is extremely high, especially when you're in a large city. That's why, aside from providing excellent patient care, it's important for you to make sure that your medical practice will stand out and have a competitive edge so that you will have a fair share in the market.
Since you made it this far in the blog, that means that you're interested in attracting more patients and retaining your existing ones. That's awesome! Because more often than not, doctors seem to lose sight of how important medical marketing is. You actually may still be on the fence about whether or not it's a waste of time (I'll change your mind by the end of this blog). But honestly, you'd be surprised at how much value it can bring to your medical practice.
Benefits of Marketing Your Practice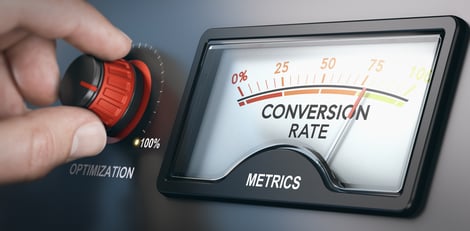 Before we go any further, I want to take a minute to share with you the benefits of marketing your medical practice.
#1 Boosts your medical practice's reputation
All businesses should build their own brand, and that includes your medical practice. If you don't know what branding is, let me give you a quick overview. Branding is how patients will remember your practice. If you are a pediatrician, you should create a great strong brand so that when patients think of a pediatrician, they instantly think of you.
#2 Increases your patient reach
Did you know that before selecting a doctor or booking an appointment, 77 percent of patients use search engines such as Google and Yahoo? Investing in medical marketing, especially SEO and anything pertaining to online search can help you gain a wider patient reach. The stat I just mentioned proves it.
#3 Helps you become a thought leader in your specialty
With the help of an awesome marketing strategy, time and consistent effort, you can become a thought leader in your specialty. One way to do that is to create marketing content such as blogs, tip sheets and informative video that demonstrate that you are an expert in your field. People naturally gravitate toward people and organizations who seem authoritative and knowledgeable. And guess what - they tend to trust those types of people more and are more likely to go to them for help or advice.
#4 Boost your visibility on search engine sites
Research has shown that search engines drive almost three times traffic to a hospital or medical practice's websites. By having an informative blog with keywords and popular long-tail search phrases, you will get higher search engine visibility which attracts more people (a*k*a* potential patients) to your website.
Common Medical Marketing Mistakes That You Must Avoid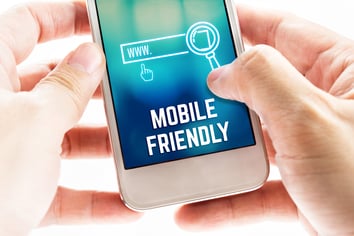 Now that we've briefly discussed the benefits of marketing your practice, it's to focus on the things that you need to avoid. Below are some of the top medical marketing mistakes that practices all across the country are making.
#1 Having an unattractive website that isn't mobile-friendly
The quickest way to miss out on potential patients is to have a website that is unattractive and looks bad on mobile devices. This is probably one of the top marketing mistakes that medical practices make.
So you likely get the importance of your website looking nice, however, you might be wondering why it's so important for your site to be mobile friendly. I'll tell you. Just think about it - people nowadays use their smartphones more than their laptops and computers. With that in mind, you have to make sure that your website also works and looks great on mobile devices. If your website looks cluttered and images don't show up on well on mobile devices, trust me, they'll leave your website immediately and look for a doctor whose website works on their mobile phones. Also, one additional tip - if you do not have a website, get one asap. Because if you don't have a website, not only are you missing out on reaching potential patients, but you are also willingly giving your competitors the upper hand.
#2 Not taking advantage of different social media platforms
Did you know that 29 percent of patients look up health information online? And that includes looking up the experience of other patients who have the same illness or disease like them. And, 24 percent of patients search health-related images and videos that have been posted by other patients with the same experience. That is why social media for medical providers is one of the key influencers of how your practice is perceived by your potential and current patients.
Social media's power includes influencing a patient's decision in choosing a healthcare provider. If you fail to take advantage of social media and take control of your reputation online, you're missing a big opportunity to grow your practice. One additional tip - if you have a blog, make sure to share your blog posts on your social media channels. This will help drive traffic to your website and increase your leads as well.
#3 Losing sight of marketing ROI
Everyone knows how expensive marketing and advertising can be. On the onset of your medical practice, you have to start investing so that you can produce results. And of course, you want to get your money's worth (and that is your ROI). Therefore, make sure that you keep track of the results and final output of all your marketing efforts. You may be burning your cash (without you knowing it) if you don't keep track of your marketing strategy. It will also be very costly if you have to start all over again.
#4 Not overseeing your online reputation
I'm pretty sure that you are aware that your online reputation can either help you gain more patients or scare patients away. People look up healthcare providers online and one of the things they read about is what other people are saying about you. If your potential patients read several negative reviews about you and your medical practice, they won't even consider your practice as an option.
How can you increase your online reputation? Through online reviews, of course! But, overseeing your online reputation can be hard work - and let's just be honest here, your day is already full of tasks with less to no free time. Lucky for you, you can hire medical marketing professionals who can manage your social media channels and online reputation (plus even send you regular reports).
#5 Not having a medical marketing strategy
By now, you should be able to tell that marketing can drive more visitors to your website. And more visitors means more potential prospects, and more prospects could potentially mean new patients. And here's the best part - more patients means more cash for you. By investing ample time, money, and effort into creating a marketing strategy, you're more likely to achieve a great ROI. The more strategic marketing you do, the greater your chances of getting more patients and increasing your cash flow!
#6 Making decisions based purely on your gut
Some people think that going with your gut is better than the obvious facts. However, when it comes to digital marketing, the best thing to do is to conduct as much thorough and detailed research as possible and retrieve valuable data. Opening up a medical practice is like opening up a business, and that includes taking risks. However, you shouldn't just take any risks because it could lead to your downfall. You have to take calculated risks so that your medical marketing strategy is effective and successful.
Wrapping Up
You're probably very cautious when it comes to where you spend your hard-earned cash. However, in today's digital age, you need to keep up with the marketing changes and ways patients search for providers in order to survive. If you do need help, don't fret! DrCatalyst can be your partner in helping your practice grow.
Take the first step and Get Started.
Let's start discussing your marketing strategy today!