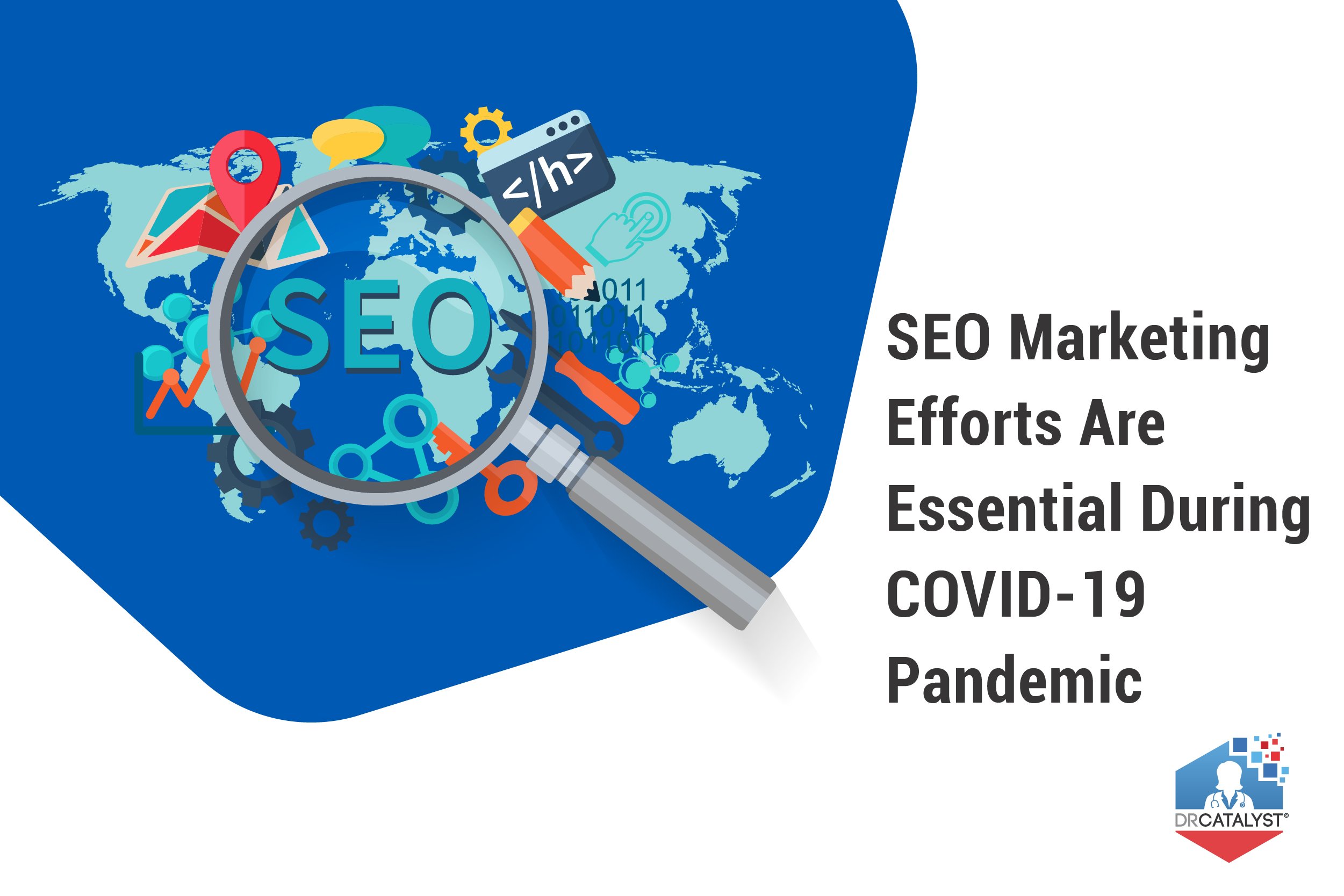 Are prospective patients finding you when they look online? Well, here's an easy way to figure that out: Imagine yourself in a typical patient's shoes. Do a Google search the way a prospective patient might look. What is the patient typing into the search bar? What would you type in? Does your practice show up high on the page? Does it show up at all?
How you appear on the search engines is based on your practice's search engine optimization (SEO). Put simply, the content and quality of your content determine where you appear. The more relevant the information on your website, the better. This strategy plays an important role to keep your practice thriving. In this article, we'll discuss why SEO matters.
Why SEO Matters
1. Search Engines are key
We have to admit, our reliance on search engines seems greater than ever. And more people every day are basing their medical decisions on what they see online. The global pandemic accelerated and boosted our already-growing reliance. This makes SEO much more critical for all healthcare websites. The need for COVID-19-related content continues to balloon as the pandemic stretches far longer.
2. You Need to be an Information Source
Use blogs to help educate the public and improve your search ranking. With the proliferation of conflicting news, you need to become an expert in your area. By using blogs filled with relevant content about what your practice offers, the search engines will find your website more relevant and help your rankings.
3. It Attracts New Patients
SEO marketing puts you front and center when prospective patients search with various keywords You'll be able to inform, attract, then start reeling in your targeted demographic and converting them to patients. You won't just be increasing and boosting your traffic, you'll be getting the right and qualified traffic that converts.
4. It's about the Long-term
Consistency is the key as you slowly gain the trust of search engines. For example, you can build around topics that help your patients in coping during the pandemic. With it, you will strengthen your online presence and solidify your credibility. Thus, gaining more and more patients over time.
SEO Strategies for COVID-19
Double your blog posting and your updates. SEO needs to have regular maintenance. Start stockpiling your long-form informative contents
Use COVID-19-related keywords
Trending terms will never fail in boosting your traffic. Be extra creative by using specific keywords in your blogs and on your website.
Reoptimize old but relevant content
A great example of this is reoptimizing flu-related content since its symptoms are closely similar to COVID-19.
Why Hire an SEO Company?
You're a healthcare provider, not an SEO specialist. DrCatalyst can craft an SEO strategy that puts your goals first and expresses your vision. From SEO to content marketing, we have a team of seasoned digital marketing experts. Let's discuss this over a quick 10-minute call and start expanding your online footprint.