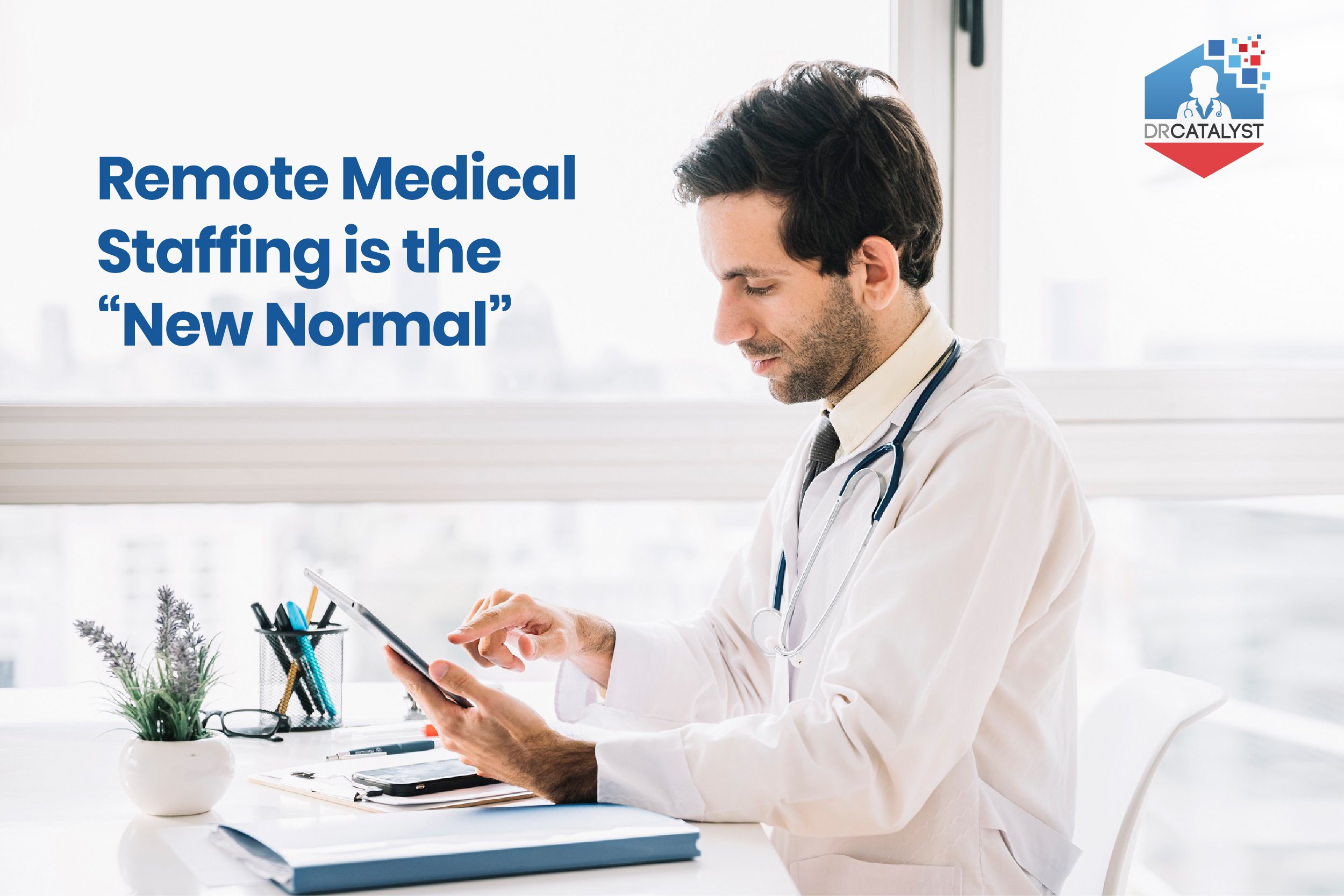 Overview
Contrary to former belief, remote medical staffing works and provides a lot of benefits even before COVID-19. The global pandemic accentuates the necessity of having a remote staff in the healthcare industry. This article will discuss the new normal for medical staff. Primarily tackling how it works, its benefits, and the best remote medical staffing company for your practice.
What is Remote Medical Staffing?
Remote Medical Staffing refers to the practice of having a percentage of your medical workforce working remotely. It may either pertain to your administrative staff, clinical staff, or billing staff. Providing high-quality patient care and administrative support remotely plays a massive role in post-COVID-19. It protects both the patients and medical staff from the risk of infections from infectious diseases like COVID-19. Healthcare and other related services will be provided through digital means, so doctors and onsite staff can focus on taking care of patients and not worry about anything else.
How Remote Medical Staffing Works?
You can set up your remote working staff, or you can always partner with the experts. There already world-renowned providers that provide remote staffing specifically for medical practices like DrCatalyst. So how exactly can your practice get started with it? Here are two things you need to know when
You can always make your staff work remotely, especially those who don't treat patients directly. But it would be best if you determined what area to assign remotely. For example, they can be responsible for administrative tasks, marketing, public relations, EHR management, fax and document management, and medical billing. Knowing the areas that need improvement will surely expedite your workflow. If you need help with your revenue cycle management, your practice might need to partner with medical billing experts. If you need help in your document management for your administrative and clinical, partner with a medical staffing company to ensure a smoother workflow
Ensure that your remote medical staff will maintain HIPAA compliance, with secure communication, collaboration, and software. Maintaining security and privacy is a must, especially if they have access to your electronic health record system. The agency or company that you are planning to partner with should have complete all the appropriate security compliance certification.
Benefits of Having a Remote Medical Staff
Improves Patient Experience
Providing the best customer service is the most important in any business, and that includes your practice. Your patient should feel pampered, comfortable, and happy with your services and transactions. Getting a remote medical staff lessens your onsite workers' workload, so they can focus on attending to the needs of your visiting patients better than ever before.
Get Better Office Dynamics
The quality of care and service may lessen due to the number of administrative and clinical tasks your onsite staff needs to comply with or work on. But with administrative, clinical, or billing burdens reduced, your onsite staff is now happier. They can stay on top of their work with a lesser number of tasks. Having a remote medical staff eases the expectations and responsibilities of your onsite team. They can finally focus more on what should matter the most for any practice - giving the top quality care and service to your patients.
Medical practices should always ensure that all of your onsite staff shall give their full attention to the patients. They need to provide a smooth transaction and work efficiently. But with remote medical staffing, you will welcome a total increase in productivity with more work done. Remote medical staffs are training specifically for every assigned field or task, may it be in billing, transcription, administrative or clinical.
What are Common Remote Medical Staffing Services?
Partnering with a trusted medical billing company is not just an additional investment or cost to your practice. It can significantly increase your revenue. You will get paid for the total price that you deserve and for all of the quality service that you provide. Medical billings errors and mistakes are less likely to happen, especially when they are experts in that field.
Let's face it. You're a medical practitioner, not a marketer. It is always best to leave it to the experts. Remote medical staff for your marketing company will surely give you more than your expected outcomes. It is the best way to get more patients coming in and booking appointments to your practice.
Statistics best show it. According to statistics, EHR data entry and tedious administrative tasks take up almost 50% of a physician's workday. Practices are losing nearly 14% of daily revenue because of patient no-shows. And ⅓ of physicians have staff specifically and exclusively working on an interminable amount of prior authorization requests. Getting a remote medical team for your administrative and clinical staff will undoubtedly improve all of your workflows and your revenue as well.
What's the Best Remote Medical Staffing Company?
DrCatalyst is the best remote Medical Staffing Company. It is the right partner for any and every practice thereof. It helps practices focus less on operations and more inpatient care. Our remote medical staffs are experts on operational, administrative, clinical, marketing, CCM services down to diminishing billing errors leading to healthier revenue and higher ROI. Schedule a free consultation today!