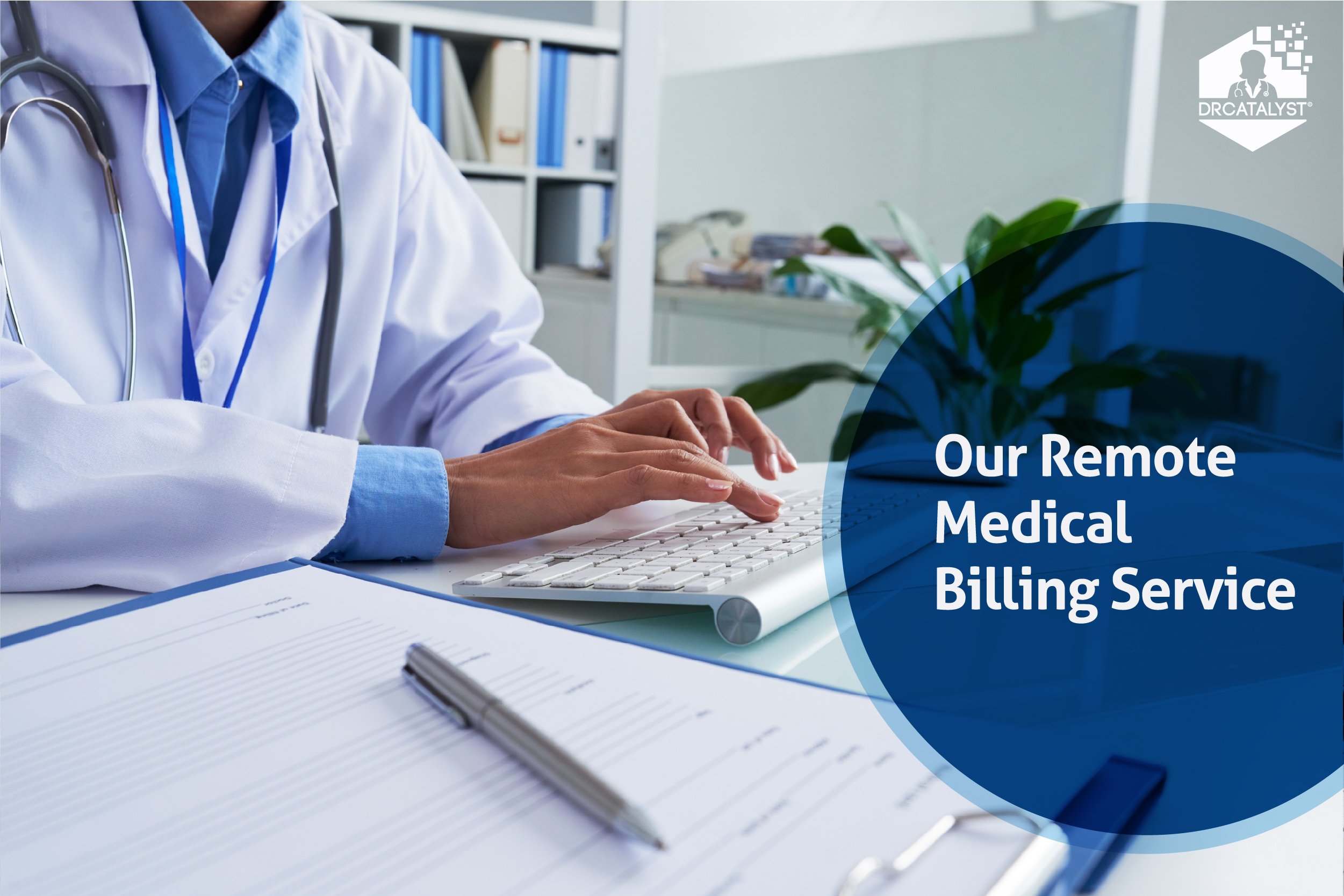 Remote Medical Billing
We offer end-to-end revenue cycle management services that help medical practices reduce denials, decrease billing inefficiencies, and increase revenues.
Credentialing can be a headache for practices. But don't worry, our team of credentialing experts will take ownership and provide you with the best end-to-end credentialing process management.
Eligibility & Benefits Verification
Do you have a hard time keeping up with insurance eligibility issues? We'll help you breeze through it and help you avoid claim denials, increase your collections and reimbursements, and prepare your patients for the necessary payables.
Due to the low-quality medical billing process and billing errors, healthcare providers in the US lose approximately $125 billion. Billing mistakes can have a massive impact on your bottom line. But you can say goodbye to billing errors, frequent denials, and lost revenue by partnering with our team of certified coders.
Secure your reimbursements with our charge entry service. Our team of billing experts will post charges that follow proper coding to ensure that your bills are complete and accurate.
Generate bulk electronic claims for your payers through your integrated clearinghouse of choice with our Claim Services.
Denial and Appeals Management
Significantly decrease your denial backlog and reduce denial rates for good. Our team can expertly manage your accounts, identify the reasons for your denied claims, and work hand-in-hand with your staff to implement strategies that can ensure that you get paid on time.
Accounts Receivable Follow-Up
Through our excellent services and proficiency in healthcare IT, we can automate your accounts receivable management. We will take care of your patient collections, minimize the time for outstanding accounts, and recover overdue payments.
Streamline your billing process with us to avoid payment posting errors and enhance your general financial performance. Our team will accurately record the payments, fees, and reimbursements that your medical practice receives. We are very keen on details to post the complete and exact payment information in your EHRs.
Don't have the time to monitor your income? Our medical billing services will provide you detailed, customizable, and timely revenue cycle reports. Keep an eye on your revenue through our transparency, leaving you stress-free.
Why Medical Billing is More Crucial Than Ever Before
Medical billing is one of the most tedious and trickiest processes in the healthcare industry. The stability and growth of your practice depend on the effectiveness of your revenue cycle management. However, the time-consuming detailing and complexities tend to sidetrack providers from their main pure goal—providing the best quality healthcare. This is why many medical practices are starting to transition from in-house medical billing to outsourced medical billing. And here are the top ten reasons why:
Compliant requirement changes

The switch to ICD-10 coding

Patients demand a better experience

Patient volume has increased.

Risk of COVID-19 infection for staff and patients
Outsourcing Medical Billing Benefits
More Focus on Patient Care
Hiring a company that provides medical billing solutions gives physicians much-needed relief from the day-to-day stress of managing a practice and staff members. It would also allow more time to focus on providing quality care to patients.
Medical billing companies have you covered on all tasks related to medical billing services. As a result, this makes the whole process hassle-free and efficient for you as a healthcare provider.
Medical practices can save thousands of dollars annually if they choose to outsource their billing operations. They can save on overhead costs and medical billing equipment/software costs.
It reduces your time allotted for administrative, clinical, and billing duties. Medical billing companies have certified and highly trained medical billers that no longer need close supervision and training. Your in-house staff can help you more with patient care. They will no longer have to spend time on the phone due to prior authorization phone calls.
Reduced medical billing errors
These offshore medical billers are experts in their field. They are highly trained and well-versed in medical billing that errors and mistakes are rare.
It will significantly reduce your in-house labor cost. You'll get paid faster due to the efficiency and accuracy of their work, too.
Quality outsourcing companies follow HIPAA rules and regulations. They are also transparent, and you can customize your financial reports.
Choosing the Best Remote Medical Billing Company
If you're considering outsourcing your medical billing processes to a remote medical billing company, here are some factors that you should consider:
Choose the respected and trusted name in healthcare.
You must choose a company that has a reputation for being trustworthy and reliable. Check a company's reviews. Watch some testimonials. And ask enough questions until you feel comfortable with them as your partner.
Check if the company's medical billers are knowledgeable about ICD-10.
Medical billing rules and regulations are constantly changing. Make sure that the medical billing company is knowledgeable with ICD-10.
Check the medical billing technology they are using.
Utilizing medical billing technology helps your practice eliminate or significantly reduce billing mistakes and errors. Medical billing software ensures no coding errors or incorrect information in the claims before they are submitted to insurance companies.
The Best Remote Medical Billing Company
DrCatalyst is the choice. Our end-to-end revenue cycle management services will help your practice increase your revenue and reduce medical billing inefficiencies that hurt your cash flow. You can get a free revenue cycle management check-up with our medical billing experts too! Schedule a free consultation today!