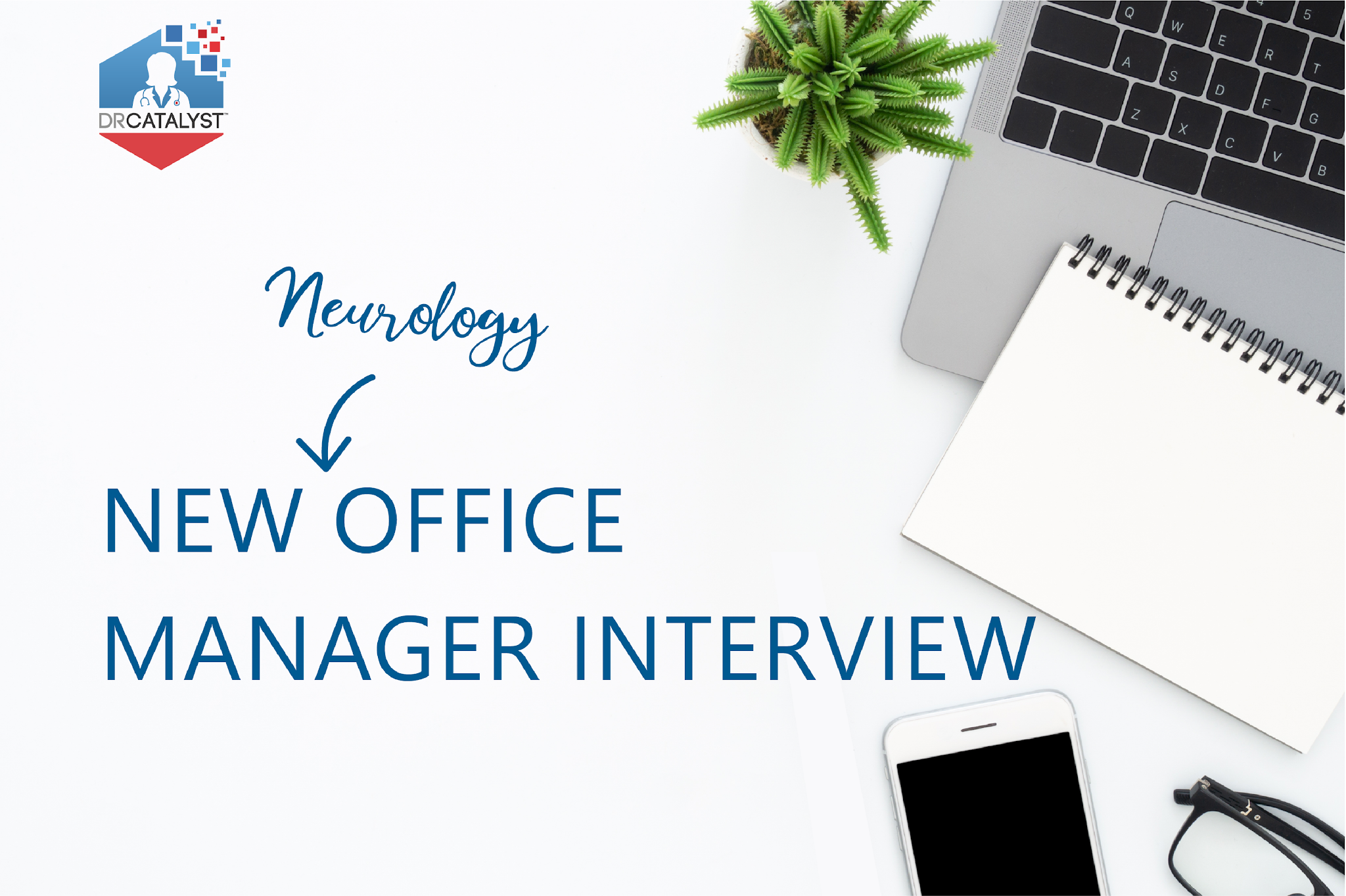 Medical office managers of all sizes and specialties face a tremendous number of challenges on a daily basis. However, if you're a manager at a small group or solo practice, you experience your own unique set of challenges - one of the most common challenges is juggling numerous responsibilities.
Office managers who don't have a large team have to take on the responsibilities of numerous roles and are often referred to as a "Jack of many trades." In fact, at many solo practices, it's not uncommon for office managers to take on the role of operations manager, biller, prior authorization processor, plus more. Also, increasing government regulations are making it more and more challenging for physicians to see patients and also effectively manage a practice. Therefore, many physicians are looking to office managers to handle more tasks and ensure that their practice runs like a well-oiled machine.
So, if you don't have the budget to hire additional staff, what do you do? How do you manage everything on a daily basis without wanting to simply retreat under your desk?
We spoke with Taisha Williams, a neurology office manager, to get some insight and advice about how she juggles the responsibilities of being an office manager at a solo practice. But, before we jump into the Q&A portion, let me introduce you to Taisha and her practice.
Introduction
Taisha is the office manager at Chester Neurology, a solo neurology practice. Dr. Roshni Karnani is the solo practitioner at Chester Neurology, and she provides services that include the evaluation and treatment of various neurological disorders such as strokes, movement disorders, Alzheimer's disease, migraines, epilepsy, plus more. And her practice has two New York locations - one in Rye Brook and the other in Yonkers.
As for Taisha, she's served as the office manager at Chester Neurology since 2013. She handles a little bit of everything (which you'll learn more about in the Q&A segment below). And she knows firsthand some of the challenges and pain points that come with being the office manager at a solo practice. Just like our previous office manager interviews, Taisha also has insightful advice and insight pertaining to some of the challenges and successes that she has experienced as an office manager.
Now, let's move on to the Q&A portion…
Q: Can you share an overview of your practice?
A: Chester Neurology opened in 2011. We are a small practice with only two staff members and one doctor.
Q: Can you tell me a little bit more about Dr. Roshni Karnani?
A: Dr. Karnani is a neurologist here, and she treats a lot of different nerve pains, headaches, and seizures. We're a solo practice.
Q: Please share a little bit about yourself. You mentioned that you started in 2013 - but prior to that, can you share a little bit more about your background?
A: I was working as a phlebotomist. That's how it started. Then, I was offered the position [as office manager] and I took it.
Q: Could you tell me a little bit more about the main functions of your role as an office manager?
A: I take care of some of the intakes of patients. I do patient vitals, and I pretty much do everything that a normal M.A. would do - billing, appointment confirmations, and prior authorizations. We do have one person at the front desk, and she takes care of the front desk and pretty much everything else. And it's both of us stepping in when the other one is on a phone call. But I pretty much handle all the major things like billing, prior authorizations and everything else because she's not certified.
Q: Are there certain challenges that you face handling billing and prior authorizations in-house?
A: So far, no - unless a patient says this is their only insurance and it wasn't or if they had a different primary, but those are the only problems that we run into. We do have coding issues sometimes, but that's with specific insurance companies. When that happens, we ask them what the problem is and we just fix it.
Q: So, what are the other problems that you face, in general, as an office manager? Are there one or two things that are really challenging?
A: Just keeping up with everything. The insurance companies are pretty much the only challenge - things like trying to get prior authorizations, knowing what requires a referral, and things like that. Those are the main challenges because those things require sitting on the phone which I don't have time to do.
Q: How have you worked to overcome those challenges?
A: I deal with it. I do it during my free time, like if the patient doesn't come in, if the patient doesn't show, or if the patient is late. I use those times to try to catch up and do things really quickly.
Q: What is one thing that would make your life easier as a practice manager?
A: Another worker (laughs)
Q: So, if you did have another staff member, what would that person mainly help you with?
Q: What would you say to another healthcare professional who is thinking about stepping into the role of an office manager?
A: They should be able to multitask and work pretty quickly, with minimal errors.
Q: Is there a certain process, or a way that you do things, that streamlines tasks or makes things more efficient?
A: If you're crushed for time, do something that may take less time first. And maybe leave difficult tasks for the end of the day or at the beginning of the day, before patients come in.
Q: What would you say are the top mistakes that a first-time office manager makes, and what is the best way to avoid those mistakes?
A: I guess when you come in with the mindset that you understand what to do and you can handle whatever - I suggest that you don't do that. Don't take on so much just because you know it. Don't put it all out there. Gradually increase what you know how to do. You don't want to say that you have all this experience and after that, you're like, "wow, it's a bit much".
Final Thoughts
Taisha provided some great insight into the day-to-day life of a solo practice office manager. However, one of the things that really stood out to us during her interview is when she addressed time management and how to juggle multiple tasks. Taisha deals with her busy workload by finding the time where she can, usually when patients no-show or come late.
Here are a few additional time management techniques to consider:
Use the Eisenhower Principle - this technique involves categorizing tasks as important or urgent.
Automate tasks as much as possible - in today's digital age, automating things is a great way to get tasks done while reducing costs.
Use to-do apps - use to-do apps (there are plenty of them in the app store to choose from, my favorite two are Evernote and Todoist) or keep things more traditional and write down your to-dos.
Outsource tasks that can be handled by someone else - outsourcing can be a big stress reliever. Consider outsourcing your billing, patient scheduling and other tasks to an experienced medical services company, like DrCatalyst, to free up some of your time.
I understand that you have a lot on your plate as an office manager. Hopefully, the information and insight that we shared in this post will help you alleviate some of your challenges.
Interested in participating in our Office Manager blog series? Email our interview coordinator, Adrian, at adriand@drcatalyst.com to set up an interview.