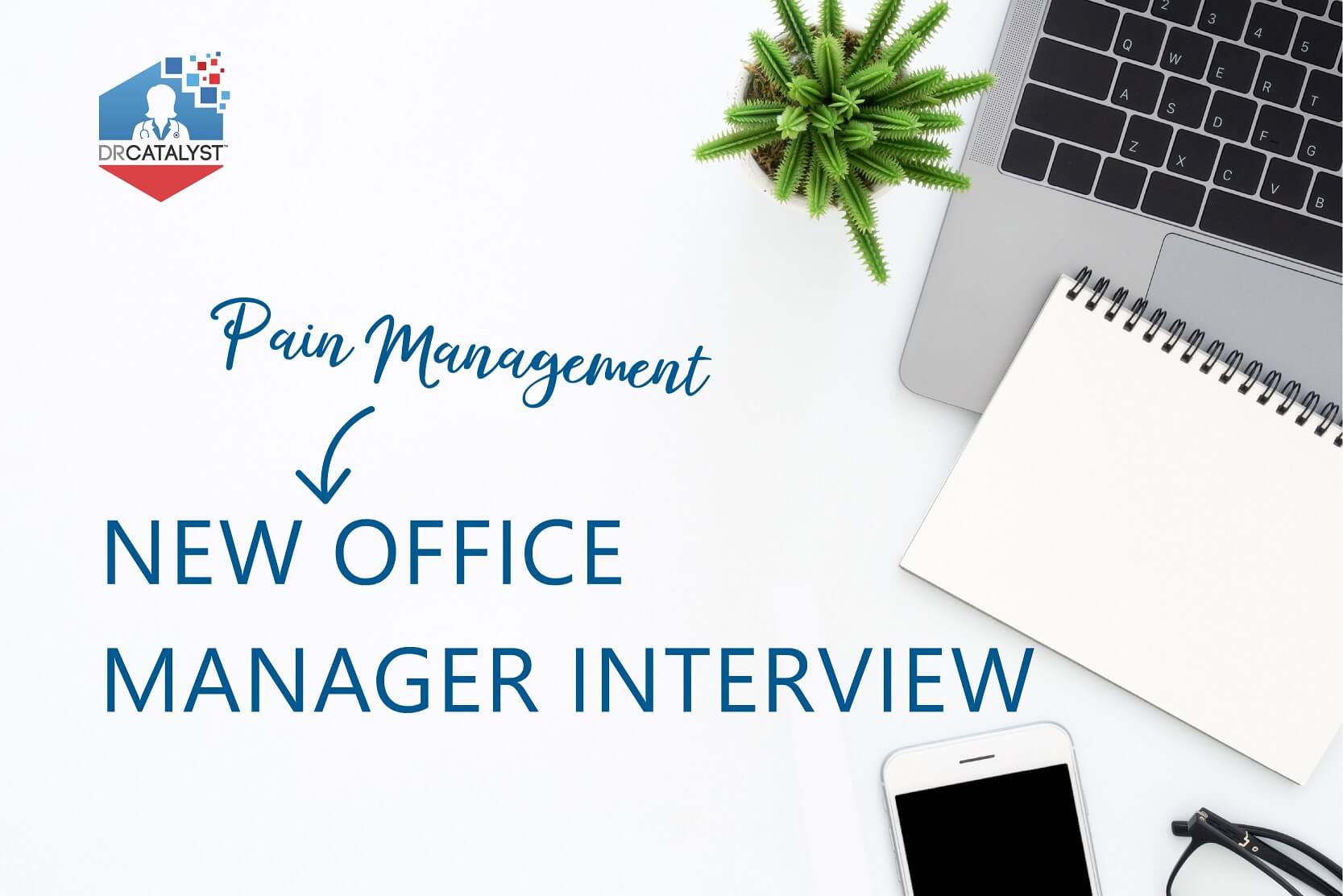 From preparing payroll to overseeing the medical billing process, office managers oversee a lot of important tasks on a day-to-day basis. However, time and time again, office managers from all specialties mention denials as one of their biggest pain points. And understandably so, because denials can hit your practice where it hurts and significantly affect your bottom line!
In fact, did you know that 30% of claims are denied or lost/ignored the first time they're submitted? That's huge! And, since you and your staff are likely already buried under tons of other billing and administrative tasks, you probably don't have the time to manage and appeal denied claims. And just think about it - that's a huge chunk of revenue that medical practices are missing out on.
If you work at a medical practice and you frequently struggle with denials, please know that you're not alone. There are thousands of office managers all across the country that experience this exact pain point. In fact, we got a chance to interview an office manager at a Texas-based pain management practice to get her to take on medical billing, denials, and how to effectively manage a practice. The interview was with Melissa Black, the office manager at Physical Medicine & Pain Associates. However, before we jump into the Q&A, let me give you a quick introduction of Melissa and the practice that she manages.
- Introducing Melissa Black -
Melissa has been working as an office manager at Dr. Vidouria and Dr. Krouger's pain management practice, Physical Medicine & Pain Associates (PM&PA), for ten years. PM&PA is a pain management practice located in San Antonio, Texas, and they offer a vast array of pain management services to patients in south-central Texas.
As an office manager who has several years of management experience under her belt, we were thrilled to get a chance to talk with Melissa about her day-to-day struggles and successes as an office manager. During the interview, she shared some of the challenges that she faces daily and how her years of experience helped her overcome them. Whether you are a new or seasoned office manager, you'll want to check out this Q&A.
Q&A
Q: Tell me a little bit about your practice.
A: Dr. Vidouria and Dr. Krouger are the two physicians in our group. Dr. Vidouria is a PM&R pain specialist and Dr. Krouger is an anesthesiologist. So, we see a lot of pain patients.
Q: How would you describe the size of your practice?
A: We're a small practice. We just have the two physicians. Dr. Krouger just came into the practice in 2017. She's only been here not even two years yet. And, I've been the office manager here since 2009 - so about ten years.
Q: Please share a little bit about your day-to-day tasks and the main functions of your role as an office manager?
A: I do a lot of office work. I handle patient issues; I handle staff issues. Dr. Vidouria also does a lot of other things - she teaches at the medical school here and then she also does life care planning for attorneys. So, I help manage a lot of her schedule.
We have four people on staff - two are medical assistants that help in the back office where patients go, and they interact with the patients. We also have an authorization coordinator who handles all of our authorizations. And we also have a scheduler who schedules our patients and maintains the schedules for Dr. K and Dr. V.
I also do a lot of office work - random things that come up, like we had issues with Superior Medicaid paying us for an entire year. It was a Tax ID issue. So, a lot of my time went into figuring out all the claims that did not get paid during that year, meeting with a Superior account manager, and trying to reprocess all of those claims. The issue was that our tax ID didn't match the tax ID that was credentialed with TMHP. Superior has to coordinate with TMHP in order for claims to be paid. So, because they weren't communicating with each other, those claims didn't get paid. And so, we had a lot of issues with that.
There's a lot of insurance issues that I get involved in after it becomes an issue. And there's another insurance company that we've had a lot of issues with. Dr. K has specific codes that she bills for. We do procedures with our patients, and they're typically not terribly invasive. But they can be a little painful, and some patients prefer to have some anesthesia.
Dr. K, as an anesthesiologist, takes care of that patient while they're having the procedure done. And basically, it just seems like they're not paying this one code because they think that the procedures we do shouldn't require anesthesia. So right now, I'm involved in clearing that up.
I want to make sure that you understand that for a lot of office managers, a lot of what they do is just deal with the stuff that insurance companies do to deny pain physicians, and they do it a lot. And that's a huge point that I think someone like you should focus on.
And what is difficult for me is that patients don't understand - even very educated and very involved patients have a hard time understanding all the intricacies between physicians and insurance companies. And they tend to blame the physician offices when things don't go well. And, most of the time, we have no control over it. And then if the insurance company decides not to pay, then patients get upset with us because we try to at least recoup some of the money from the patients. Since, you know, they're paying for their insurance and it's their insurance that's not paying, and they get upset about that. So, it's just a huge issue that I think somebody really needs to talk about, and nobody ever does.
Even in the healthcare industry, even with the healthcare issues in politics, they don't ever bring the insurance companies up. It's always about what the politicians are doing. And I think it's because the insurance companies have a lot of lobbyists and that's the only reason I think that nobody holds them to account. But, I think they should be held to account.
Q: What's the most challenging thing about being an office manager
A: The denials. Just dealing with insurance companies is the hardest. It takes an excessive amount of time to get authorizations, and now everything requires an authorization letter whether it's an office visit or medication. There is an unbelievable amount of time that we spend now on authorizations.
You know, ten years ago when I started, it was bad, but it's just gotten worse. A lot of it is just trying to get authorizations just so we can treat patients. And we get a lot of denials for authorizations, which a lot of them don't make sense because it's typically not a physician or nurse that's denying it. So, they deny something for a reason that makes no sense. But, I'd say my biggest pain point, and the thing that is the hardest, is dealing with insurance companies. That's the hardest thing.
Q: Are there certain procedures that you're getting denied for more than others?
A: There's nothing in particular that gets denied. It really depends on the insurance company. There are certain insurance companies that deny everything.
Prescriptions get denied a lot. We get a ton of prescriptions denied. And, the bad thing is the insurance companies deny the medications that are more healthy - they would rather move you an Oxycodone or Hydrocodone instead of something that is longer lasting and that you won't get addicted to. That's typically what happens.
Q: How are you working to overcome these challenges, such as dealing with denials and insurance companies for prior authorizations?
A: We try to get ahead of it. So, we learn what it is that they need from us in order to approve things. And we try to make sure that we have what we need to get the authorization before we send everything. But, these things change constantly. At the beginning of the year, it's always hard. And by the end of the year, we know what we need to do, but then it changes the next year. So, it's a nonstop cycle that you have to get used to.
Q: What would you say are the top mistakes that first-time pain management office managers make? Or what advice would you give them in general?
A: When somebody becomes a manager, typically when they're first managing, they're young. And it's hard at that age to delegate. So they try to do everything themselves and that creates issues - one, because their team doesn't feel like they are trusted. And two, they don't have the time to do it all. They have things that they should focus on that aren't the day-to-day. So, I'd say that the best thing for new office managers to do is to try to let go of that need to do it all and try to train their team so that they feel confident in what they're doing to help them.
Final Thoughts
Melissa shared some great insights and advice during her interview.
For me, one of the key things that stood out during her interview was the medical billing pain point pertaining to dealing with insurance companies and denials. While often time denials are out of your control (sometimes specific insurance companies just make it hard), other times whether or not a claim gets denied may be in your control. What I'm saying is - you may not be able to control the insurance company's decision, but you can control the claims that you submit by ensuring they are accurate and error-free. If you need a little guidance in this area, check out our new guide about the top medical billing mistakes to avoid. At the very least, hopefully it will provide you and your practice with some relief for your medical billing headache.
If you need additional medical billing help, our team would be happy to jump on a call with you - contact us today!
Interested in participating in our Office Managers blog series? Email our interview coordinator, Adrian, at adriand@drcatalyst.com to set up an interview.