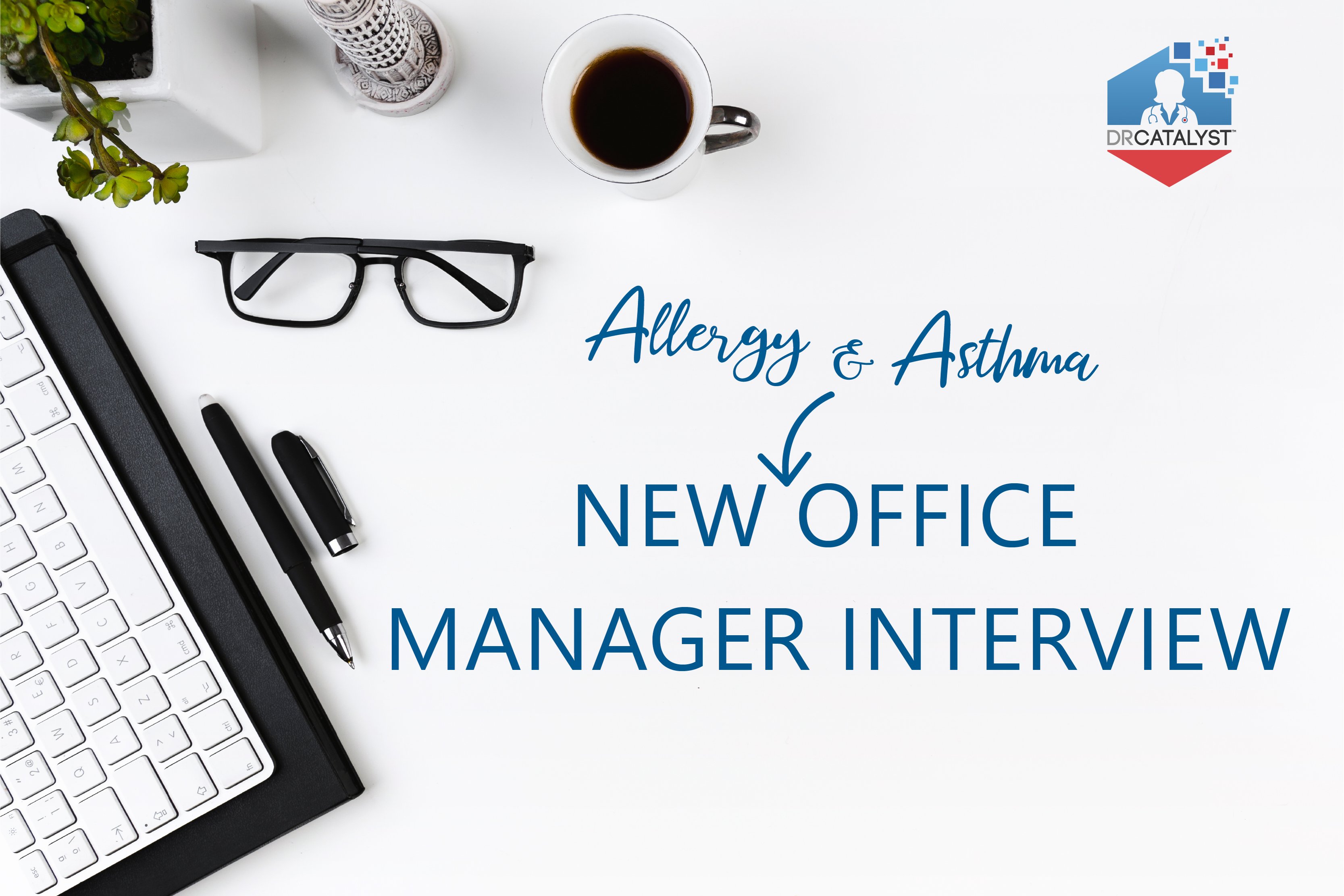 Introduction
Welcome to the first interview of our new Office Managers Q&A blog series. Today, I'm talking to Barbara from Allergy & Asthma Care and Prevention Center. She has so graciously agreed to give us a little insight into her daily struggles and successes as the office manager at a Colorado-based allergy & asthma practice. If you're an office manager in the allergy field, or even just the medical field in general, you'll want to check out her interview (keep reading, it's below!).
But first, let me set the stage. For the past few months, our company, DrCatalyst, has provided our readers (mostly made up of physicians, office managers, and other healthcare professionals) with valuable information and tips pertaining to practice and revenue growth. From medical billing to administrative tasks, we've shared insightful tips and solutions on how to overcome the common challenges medical practices face on a daily basis. A lot of our content is aimed at physicians - however, our team members also frequently chat with office managers at our client locations, and they uncovered that a lot of office managers are struggling with a lot of the same pain points. So, we wanted to find a way to help all medical office managers overcome some of the more common pain points - hence the birth of our new blog series focused on office managers!
Our new blog series is all about spotlighting medical office managers from different specialties. And here's the best part - experienced office managers will be sharing expert advice and best kept secrets on how to effectively run a medical practice. This blog kicks off the new series!
Understanding Today's Office Manager
The staff at medical practices are bombarded with a lot of different tasks - physicians are responsible for treating patients, medical assistants are responsible for the patient flow, medical billers and coders are in charge of submitting claims to insurance companies, and the front office staff is responsible for scheduling patients and other administrative tasks. And yet, all of those tasks cannot be properly completed and organized without the help of an office manager.
Medical office managers (also referred to as practice managers) are in charge of the overall operations of a medical practice. They oversee a team of nurses, billers and other staff members. And since the majority of physicians at private practices may not be trained to run a business, they hire an office manager to manage the day-to-day operations and duties of their practice. Office managers are mostly responsible for keeping the practice up and running smoothly. Their job responsibilities include monitoring the budget and billing payments, developing and implementing office policies and procedures, ordering medical and office supplies, overseeing the staff, plus so much more.
However, what makes an office managers job even more difficult is trying to manage a practice in today's constantly-changing healthcare industry. So, we interviewed Barbara, the office manager at an asthma and allergy clinic in Colorado, to learn her experience when it comes to overseeing and running a medical practice.
- Back to Barbara -
As mentioned previously, Barbara is our first interview. She's a seasoned office manager who oversees a small private practice in Colorado. Her practice, Allergy & Asthma Care and Prevention Center, focuses on providing exceptional care for the allergic and asthmatic health needs of patients in Colorado. Their website provides a wealth of allergy-related information - from informative blog posts to helpful resources such as a local pollen count widget on their homepage. It's evident that they are experts in the allergy and asthma field, and now you get a chance to hear straight from the person who plays a major part in keeping the practice up and running. Here's our one-on-one interview with Barbara:
The Q&A
Q: Please give me a quick overview of your practice.
Allergy and Asthma Care opened in 2004 in Lone Tree, Colorado, and I've been with the company for that period of time. We do immunotherapy, and we also see patients for their allergies and asthma. I'm responsible for running the office; I do accounts payable and payroll. I also oversee the front desk, the billing department, and ordering supplies.
Q: How would you classify your practice?
I would say we're a smaller, more independent practice. We have about 10 people.
Q: What is one of the most challenging things that you face in your role?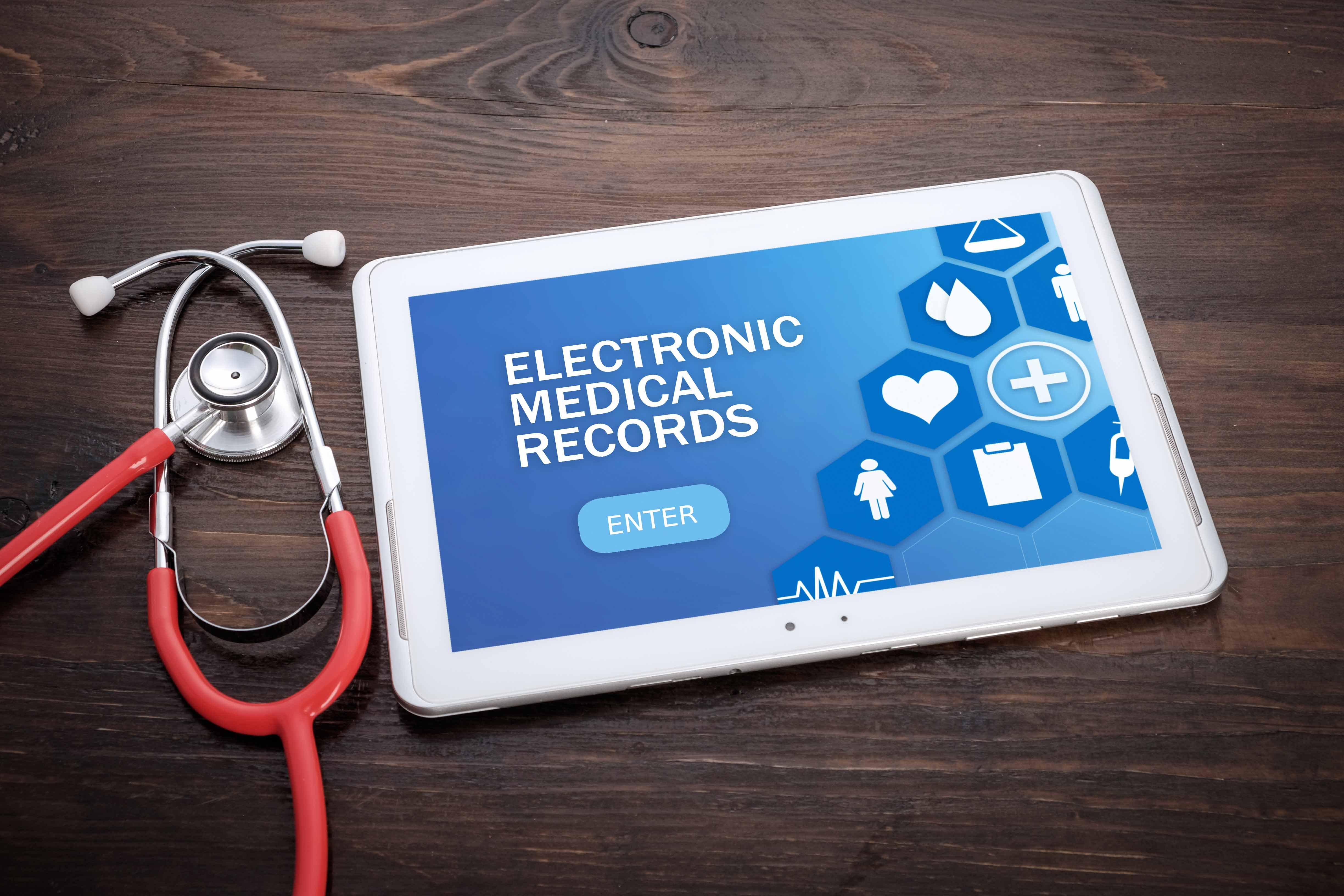 When the system goes down and employees cannot get on the computer to get the patient records when they come in that day. That's pretty detrimental to the practice.
Q: What do you do in cases like that? How do you overcome that challenge?
Before, we used to print the next days' schedules. We would upload the next days' schedules the evening before. But then we switched to another server where everything is in one place. And now, we use flash drives so we can pull up the data if something goes wrong.
Q: And the system you mentioned, were you talking about EMR or EHR?
Yes.
Q: Are there any other challenges that you face day-to-day?
When someone calls in sick, when you're a smaller practice, that can be a hiccup. Or if someone doesn't tell you they used the last of certain office supply, drug-wise supply or medical, that could also create a hiccup. There are just a lot of things that, if the communication isn't there, can put a little bit of a strain on things.
Q: Do you have any problems when it comes to billing?
We have an in-house biller and she's very good at what she does. She has her routine together. I think everybody runs into it [billing problems] with insurances paying certain things here and there. And it's just a general understanding of the patient understanding their insurance, which a lot of people don't even understand deductibles, co-pays, and co-insurances. It's about educating the people out there. A lot of people don't understand the way things are changing and that's on a daily basis that all of us just don't have control over.
Q: Many patients don't really understand their insurance and how much they may have to pay. Do you train your staff to make sure that your patients understand what they have to pay and what services their insurance covers?
She [the in-house biller] does check on things. There are certain insurances where we're not allowed to check, so we give the patient the information and they should call. Because it's been past experience that when you call the insurance, I tell the patient, or whoever is calling, to call three times. If you get the answer two times then you can be assured that will probably be the right answer - because a lot of times, you don't get the right answer and then patients are shocked when you bill them and they'll say "but no, you said." And that's why we don't take that responsibility anymore. We make them call the insurance and hear it from them.
Q: Do you deal with prior authorizations? Do you have to get shots pre-approved?
With some things, yes, and on some things, no. We give the patients good instruction sheets when they leave and tell them what they need to do. And we let them know when it goes through our office or when they need to contact their insurance.
Q: When it comes to managing your staff, how would you describe your approach?
We kind of let them be independent and advise them. They're pretty much all good team players. They work together well. If one can't do it, the other one pitches in and does it.
Q: Based on your experience, what is the key to recruiting and finding good talent, especially as an office manager?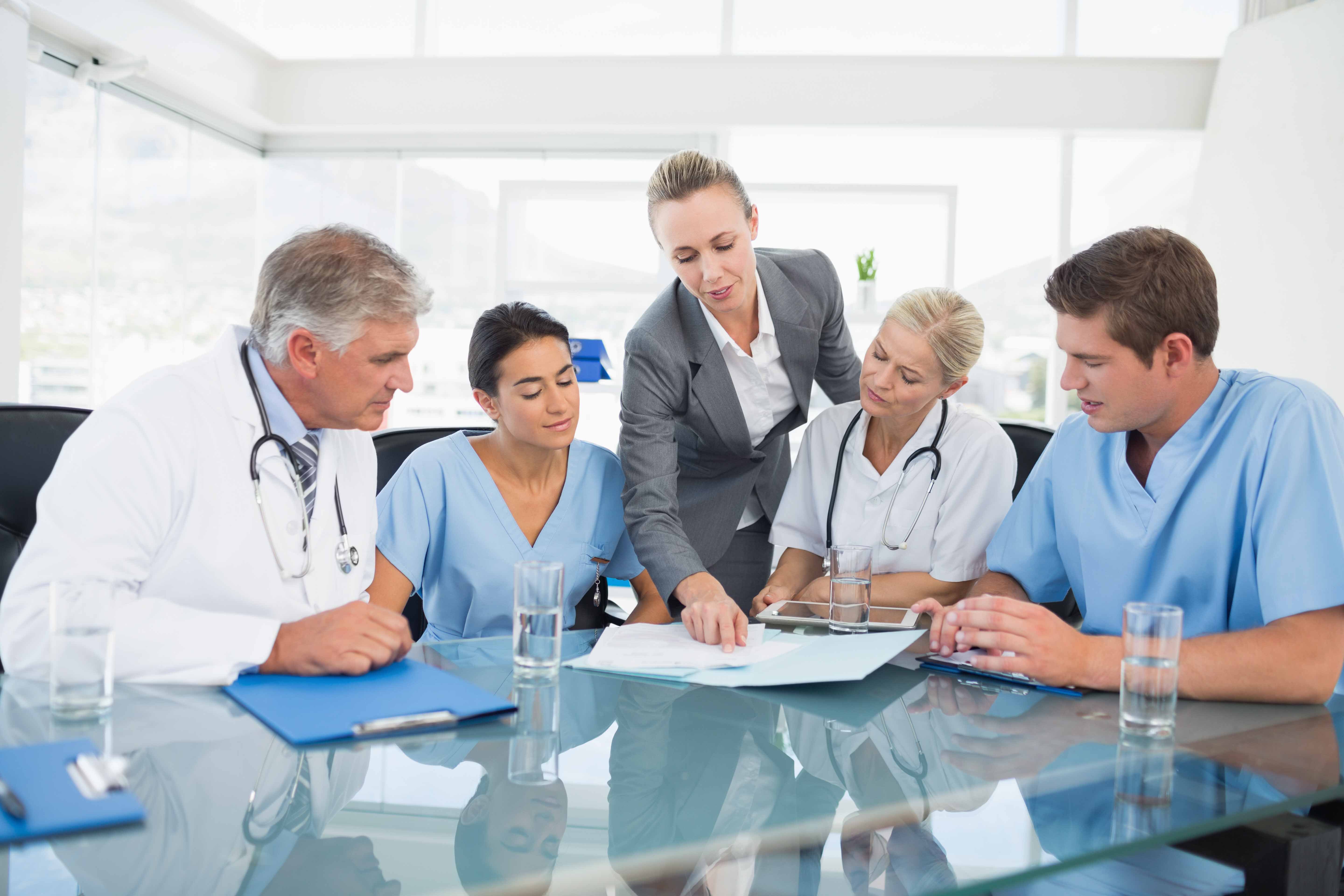 I think the part that helps a lot is when we interview people. We ask them to come back and shadow for half a day to see how the position functions and meet their possible coworkers, if they like what the position has to offer, and if it's what they're looking for or not.
Q: What are the common mistakes office managers make and how can they be avoided?
I am the type of person that feels that you learn as you go. You have to be open to criticism. If you make a mistake, don't take it personal if somebody tells you. Everything I've learned is just by doing it and then finding out that's not the way to do something.
Q: If there is a healthcare professional that comes from a different position or background who wants to step into an office manager role, what advice would you give that person?
I think with anything, and based on my observation, it's probably best to shadow, watch, and learn. And then if they have suggestions or improvements, bring those forward. Because sometimes you do a procedure a certain way and when someone comes in, they have new eyes and new ideas. And you can talk about it and make changes, but probably watch first to learn what the procedure is and learn it. That's the best thing I can say. Then, from that point on, work together and change it afterwards. Also, it's good to do a manual too, to have something to look back at.
Q: Do most practices have that - a manual or guide for the office?
At the last two places I was at, yes they did, or they worked on putting one together. It helps when you train people. It's just a good thing. Plus, the other thing I've noticed is that when people come they don't really take notes anymore. I love it when people take a pad of paper and take notes and then they can go back and refer to them. If your memory works that great that you can remember things, that's wonderful. But I think documenting it, and shadowing with paper is good because you can always refer back to your notes rather than asking questions over and over again.
The Bottomline
Barbara shared a lot of good information and was very transparent about her different pain points and successful processes; we hope you learned something new. One of the things that we really loved about Barbara's interview is her advice about finding good talent - adding in a step that allows candidates to participate in shadowing is smart. And honestly, that benefits both the candidate and the interviewer.
The bottomline is that running your practice in an efficient way will lead to your practice's growth. From overseeing billing to making personnel decisions to planning budgets, effectively managing a medical practice requires a lot of time, effort and resources. If you ever need to call in backup, our organization provides medical services that can help your practice grow and overcome everyday challenges. We provide healthcare services to medical clinics ranging from medical billing and transcription to medical marketing - we're here if you need us.
Stay tuned to our blog for more office manager interviews!
Interested in participating in our Office Manager blog series? Email our interview coordinator, Adrian, at adriand@drcatalyst.com to set up an interview.