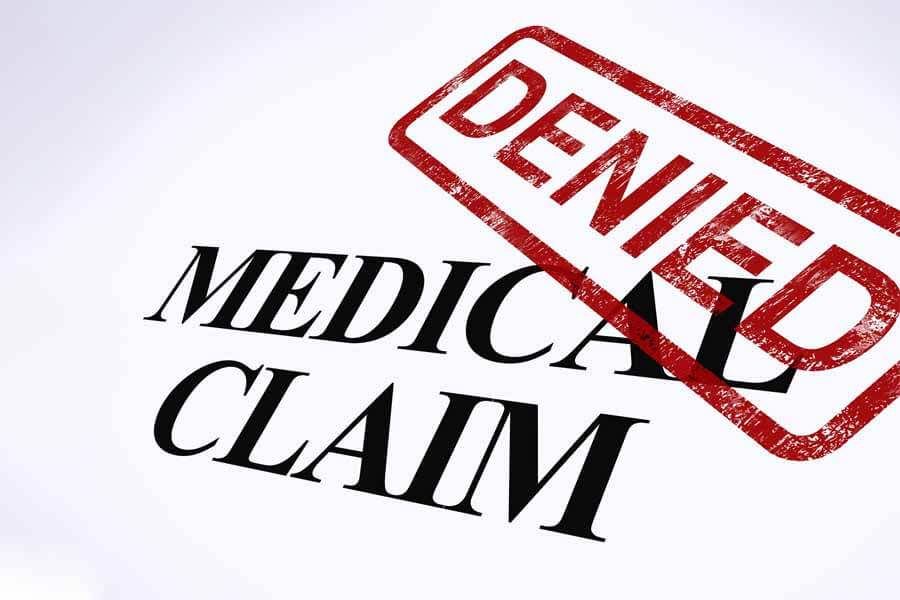 Overview
Every healthcare provider knows that claim denials can be tricky and complicated. That is why it's important for medical practices to make sure that their insurance claims are right the first time. Claim denials are one of the most common barriers to effective revenue cycle management. Aside from having to allocate additional time and resources to process the claim again, it also slows down your cash flow. And ultimately, it delays you getting paid.
However, you're not the online one dealing with the burden of denials and appeals. To show you just how big of a problem denials and appeals are, we gathered over a dozen eye-opening medical claim denials and appeals statistics and trends that you should keep in mind:
Most common denials in medical billing

Medical billing is a complex process that differs in cases for it depends on the patient, insurer, and procedure. Denials are common even in the most diligent financial services departments but knowing the most common reasons can help in taking steps in avoiding them. The most common denials are due to the coding, incorrect or missing information and date of filing.

Different types of denials in medical billing
To reduce the number of denials, you should know first what are its different types to be able to avoid them. Here are a few:

Duplicate Claims. This happens when you're making two claims on the basis of the same encounter.
Overlapping Claims. This happens when claims come into conflict with another claim through clashing dates or the claim has been made by another provider.
Expired limit of Filing. There is always a set time frame in making claims on payables after you have done the service if you have failed to submit before the due date, the insurer then will not be liable for the medical expenses.
Not covered by the Payer. There are procedures that are not covered by the patient's benefit plan.
Missing information
$262 billion in medical claims are initially denied.
(Source: Change Healthcare)
A 2017 analysis conducted by Change Healthcare revealed compelling statistics about claim denials and their financial impact on medical practices. The finding showed that out of $3 trillion medical claims submitted by hospitals in the United States in 2016, $262 billion of those charges were initially denied. Even though 63% of those claims were recoverable, it still came with a cost of $118 per claim, or as much as $8.6 billion in appeals-related administrative costs.
30% of claims are either denied, lost or ignored.
(Source: Center for Medicare and Medicaid Services)
Medical claim rejection and denials can be the most significant challenge for a physicians practice. Even the smallest medical billing and coding errors could be the reason for claim denials or payment delays. As a result, they can have a negative impact on your revenue and your billing department's efficiency. In addition, frequent errors can negatively impact the relationship you have with patients. You can take note of these tips to prevent claims from being denied or rejected:
Stay updated on coding rules
Use advanced medical billing software
Verify insurance benefits
Verify patient information
Check everything before submitting a claim
Have a team of expert medical billers.
The true cost of denied claims is $31.50.
(Source: Change Healthcare)
Claim denials can cause a lot of disruption to your revenue cycle workflows. According to an infographic created by Change Healthcare, denials represent 90% of missed revenue opportunities. Out of all the claims submitted, 3.8% of those claims are denied on the first submission. The average cost to file an initial claim is $6.50. Should your claim be rejected, you will spend another $25 to resubmit those rejected claims. $25 may not seem like a lot for one claims, however, now multiply that by 100 claims in one month that you have to shell out money to appeal. That would cost you $2,500 per month. Now, think about it from an annual standpoint - if you multiply that monthly expense by 12, it would cost you a whopping $30,000 each year. Costly, right?
There are many valuable metrics that might help in monitoring your practice's finances. However, when it comes to medical claims, the metric that is commonly used is the clean claims ratio. A clean claim simply means a medical claim that was never rejected, did not have preventable denial, was not filed more than once, and had no errors. Measuring this ratio will help your medical practice look for ways to improve your revenue cycle management.
Out of all the denied claims, 65% of them are never reworked.
(source: Change Healthcare)
Out of all the denied claims, 65% of them are never reworked. That's huge! When this happens, your practice is losing money. It is possible to drastically decrease your denials and efficiently manage the denials that do occur if you simply make sure that no important information is missing on the claim.
It costs nearly $250 billion to process 30 billion healthcare transactions each year (15 billion faxes).
(Source: Healthcare Information Management Systems and Society)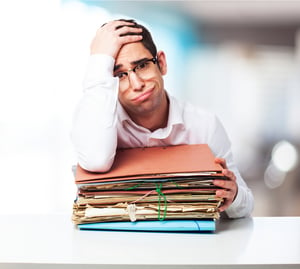 There are a lot of transactions doctors and medical staff process every year. But before procedures and operations are carried out, there are many forms that patients need to fill out (manually or electronically). And there are other tasks that medical staff need to do to complete a transaction. And in between these processes, miscommunication sometimes occur. Although there are many tools that can lessen miscommunication, unfortunately it tends to be costly and inefficient due to missing information and errors. Sometimes these problems costs patients and doctors time, money, and sometimes lives.
67% of healthcare providers are using an EHR.
(Source: SK&A by IQVIA)
Providers need to fill out an average of 20,000 forms every year. This inconvenience has led to the widespread adoption of EHR software. EHR software has made the process of providing healthcare easier and more convenient for both doctors and patients. Aside from providing ease and convenience, the utilization of EHR software reduces medical errors. It can help prevent medical errors by keeping all the relevant information about your family history, medications taken, allergies, and other conditions.While the majority of people recognize that healthcare professionals are still human beings and that they sometimes make mistakes, ensuring accuracy in all aspects of patient care is always a must.
A recent study conducted by the Carnegie Mellon University Living Analytics Research Center indicates that the widespread use of EHR accounted for "a 27% reduction in aggregated patient safety events, a 30% decline in negative medication events and a 25% decrease in complications regarding tests, treatments or procedures." However, it is still important to note that human attention and response to alerts must be addressed in a timely manner. Make sure that your medical staff knows how to use the software to avoid or minimize errors.
Hospitals write off 90% more claim denials costing up to $3.5 million.
(Source: Advisory Board)
In 2017, health systems and hospitals wrote off 90% more claim denials as uncollectible compared to six years ago. This information was gathered from healthcare executives at 90 organizations and data from nearly 300 organizations. For a hospital with a median of 350 beds, the increase in uncollectible claim denials would signify a $3.5 million loss over the past year. Although hospitals and other health organizations can recover their losses by appealing their claim denials, however recent trends suggest that appealing a successful denial has become more complicated for hospitals and healthcare organizations.

There might be a $177 million annual potential savings when using electronic claim submissions.
(Source: 2018 Council for Affordable Quality Healthcare Index Report)
After a patient encounter occurs, the provider submits a claim to the health plan, typically through a clearinghouse. Claim submissions continued to be the most widely adopted electronic transaction. By fully adopting electronic claim submission, the medical industry could save as much as $177 million annually. The savings opportunity is greater for providers versus health plans, with a savings opportunity of $124 million for medical providers and $80 million for dental providers.
The potential time savings of using electronic claim submission is 1 minute per transaction.
(Source: 2018 Council for Affordable Quality Healthcare Index Report)
Healthcare professionals spent an average of four minutes submitting a manual claim. For the electronic transaction, on average, providers only spent three minutes. The difference in the average amount of time to complete a manual versus an electronic claim submission is among the shortest of the transactions measured. Though one minute may seem insignificant, you might appreciate the difference when you submit tons of claims a day. For example, if you have to submit 60 claims a day using an electronic claim submission, you can actually save 1 hour in a day. You can spend that time taking care of your patients or by doing other administrative tasks.
The healthcare industry can actually save $97 million when using electronic claim payments.
(Source: 2018 Council for Affordable Quality Healthcare Index Report)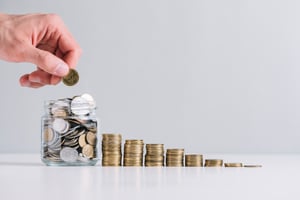 Payment is one of the last steps in the administrative workflow. Electronic claim payment, or sometimes called as electronic funds transfer (EFT) via automated clearing house (ACH), moves money electronically from one account to another, taking the place of paper checks. Even though many industries have already adopted the electronic claim payment, however the healthcare industry has been slow to embrace it. This electronic transaction was supported by 85 percent of the practice management systems and clearinghouse solutions. However, 37 percent of medical claim payments continue to be paid by paper checks sent through email.
By switching to electronic claim payments, the medical industry could save an additional $97 million annually, including a savings potential of as much as $61 million for health plans and $36 million for providers.
The potential time savings of using electronic claim payment is 1 minute per transaction.



(Source: 2018 Council for Affordable Quality Healthcare Index Report)
Just like the electronic claim submission, healthcare providers can save one minute when they use electronic claim payment. Healthcare providers reported that each manual claim payment transaction consumed five minutes, on average. Electronic transactions required slightly less provider staff time, four minutes on average per transaction.
86% of mistakes made in the healthcare industry are administrative.



(Source: Healthcare Information Management Systems and Society)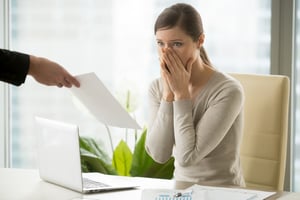 Did you know that medical errors persist as the number three cause of death in the U.S. (next to heart disease and cancer) and claims the lives of 400,000 people each year? A study from the Harvard Medical Practice found that 70% of errors, resulting in adverse events, were considered to be secondary to negligence, and more than 90% were judged to be preventable. It is important to note that one error can result in claims being denied or rejected. When this happens, your medical practice will likely lose money because you will not be fully paid on the services you provided. Furthermore, this will affect the patients. Healthcare providers top priority is always the patients' safety. medical billing statistics and trends related to
There is also a need to emphasize the importance of reporting potentially harmful errors that were intercepted before any harm was done as important as reporting the ones that do harm patients. Just because an error did not result in a serious event does not negate the fact that it was an error. Reporting both errors and near misses has been key to improving the safety of patients.
There are more than 7,000 deaths and more than 500,000 preventable injuries from medication errors.
(source: Dynamic Chiropractic)
In relation to the above mentioned statistics, many deaths are attributed to medication errors. However, these errors are preventable. Medication-related error, in particular, is among the most common mistake healthcare professionals commit. Because of the widespread use of prescription drugs, it is easy to identify and magnify the medical mismanagement that are associated with these unfortunate occasions. Because of this, it is important for all nurses or medical staff to become familiar with various strategies to prevent or reduce the likelihood of medication errors.
How do I Prevent and Manage Medical Claim Denials?
Medical claim denials have a major impact on revenue and productivity. However, 90% of claim denials can be prevented and two-thirds of it is recoverable. In order for you to efficiently prevent and manage these medical claim denials, you have to focus on developing three things of your practice. Firstly, make sure that there is an effective shared system for patient access that connects the front and back office. Second, accuracy in patient and payer information should be prioritized. Lastly, design a convenient and proficient system for follow-ups and analysis to resolve the denials quickly and avoid any repeats.
The Wrap Up
Medical claim denials can be a headache. It can cost medical practices a lot of money, time, and effort. There are even possible penalties and fines imposed on mistakes and misfiled claims that can send your expenses soaring. However, you can prevent that from happening if you decide to outsource your medical billing operations. The process of outsourcing your billing operation is more straightforward. All of the day-to-day billing operations would be handled off-site. When you employ a medical billing company, all of the tasks related to billing and sending claims would be handled by a team of well-trained medical billers.
If you outsource your medical billing operations, you can spend more time concentrating on providing quality care to your patients. In addition, your billing operations are more efficient and you can actually save money. If you are thinking about outsourcing your medical billing, DrCatalyst can help. We know that the medical billing process can be stressful and time-consuming. And our team aims to relieve that burden by offering end-to-end revenue cycle management services - from the front desk to the back office. Hand us over the RCM burden that you've been carrying for years - in return, you'll be able to spend more time on actual patient care instead of your stacked-up paperwork.
Let's set up a time for you to chat with one of our billing specialists to see how our organization can help with your billing needs!