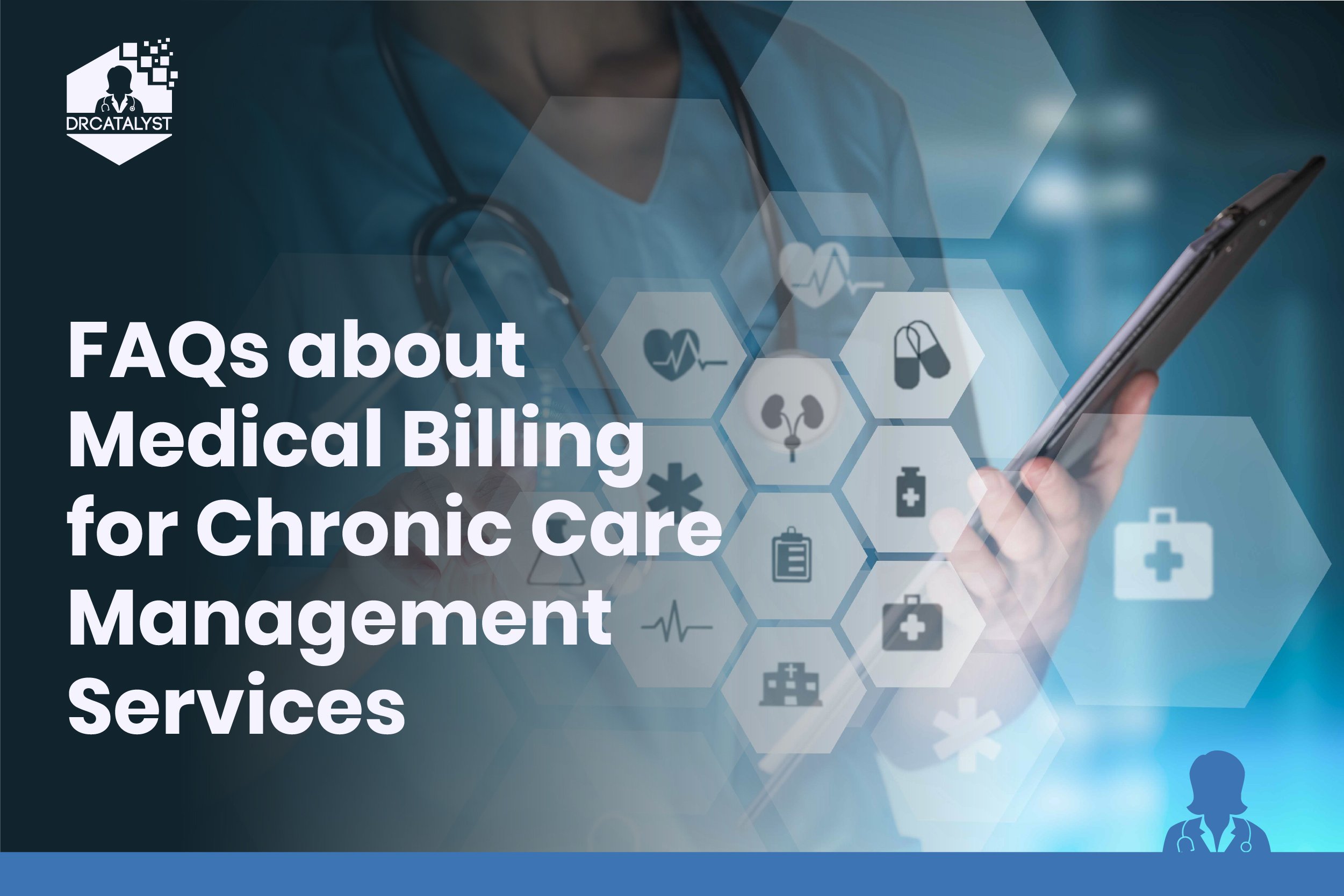 1. Can you bill multiple CPT codes together for a patient in a month by a healthcare provider?
No, you can only furnish one type of CCM per service period. CPT reporting rules apply. You cannot report CPT code 99491 for the same calendar month as CPT codes 99487, 99489, or 99490. You cannot report complex CCM (CPT codes 99487, 99489) for the same calendar month as any other CCM service code. CPT codes 99487 and 99489 may be indicated for the same calendar month if you meet the time required for reporting both codes (the base and the add-on code).
2. Who qualifies as a "clinical staff" as pertained in CCM codes that describe the time spent per calendar month by "clinical staff"? Can a billing physician or a medical biller who furnish the services directly count as a clinical staff time?
The CPT codebook defines clinical staff below:
"A clinical staff member is a person who works under the supervision of a physician or other qualified health care professional and who is allowed by law, regulation, and facility policy to perform or assist in the performance of a specified professional service, but who does not individually report that professional service. Other policies may also affect who may report specific services."
Other clinical staff may help in facilitating CCM services, but only time spent by clinical staff, as defined by the codebook, can be counted. The time of the billing practitioner spent on CCM services directly can be counted as clinical staff time or reporting professional CCM (CPT code 99491)
3. Does the recorded time of work of the billing practitioner for CCM codes for time spent per calendar by a clinical staff mean that they have to spend the same amount of time each month to bill CCM?
No, these consider times for these codes as standard times of evaluation and management office visits. The time indicated on the code is assumed times from the physician survey of the American Medical Association. Spend the billing practitioner's time on tasks such as directing clinical staff, personally performing clinical staff duties, or in the case of complex CCM, performing moderate to highly sophisticated medical decision making.
4. Can CCM services be subcontracted out to a CCM company? What if the clinical staff employed by the case management company are outside of the United States?
Complex CCM (CPT codes 99487 and 99489) involves moderate to high complexity medical decision making by the billing practitioner during the service term, an activity that cannot be assigned or delegated to any external individuals. Furthermore, professional CCM (CPT code 99491) describes work that is personally performed by a billing practitioner, so you delegate it to any individual. Regular ("non-complex") CCM (CPT code 99490) expects 15 minutes of work by the billing practitioner, and it shouldn't be delegated as well. Evaluate all CCM service codes to include ongoing oversight, management, collaboration, and reassessment by the billing practitioner that includes the service elements. This work cannot be delegated or subcontracted to any other individual.
A billing practitioner may arrange for clinical staff tasks to be provided by an individual(s) outside of the practice (for example, in a case management company) meet all of the appropriate "incidents to" and other rules for the PFS, and there is clinical integration among the care team members. If there is little error by the billing practitioner or a lack of clinical integration between a third party providing CCM and the billing practitioner, it will unable to provide CCM, and therefore, the practitioner should not bill for CCM. Because there is a regulatory prohibition against payment for non-emergency Medicare services done outside of the United States (42 CFR 411.9), CCM services won't be billed if they are provided to patients or by individuals located outside of the United States.
5. Does the billing practice have to provide every scope of service element in a given service period, even those that may not apply to an individual patient?
We expect that all of the scopes of service elements are routinely provided in a given service period unless a particular service is not medically indicated or necessary (for example, the beneficiary has no hospital admissions that month, so there is no management of a transition after hospital discharge). Provide all the parts of the CPT code descriptor(s) to be billed.
6. When should the CCM claim be submitted?
A CCM service period is one calendar month. Practitioners may proclaim CCM after the service period, or after completion of the minimum required service time.
7. What place of service (POS) should be on the physician's claim?
CCM is under the PFS in both the facility and non-facility frame. The billing practitioner should indicate the POS for the location where he or she would generally provide face-to-face care to the patient. Our goal is to pay under the PFS for CCM provided to patients in any care setting and to pay an accurate rate that reflects the resource costs and service of the practitioner. We welcome information from stakeholders regarding how often they furnish CCM to beneficiaries who reside or remain in facility settings during part or all of the service period, what kind of facilities, and how often the resources and staff of the billing practitioner are used rather than facility resources and staff in the provision of CCM. We recognize that there could be many different arrangements based on the patient's location(s) during the month and individual practice patterns.
8. Can I bill for CCM services provided to patients in nursing facilities, assisted living, or other facilities?
Yes. The price of CCM is under the PFS in both the facility and non-facility settings. The POS on the claim should be where the billing practitioner would ordinarily provide face-to-face care to the beneficiary, see number 7.
9. Is a new patient consent required every calendar month or annually?
No, as provided in the calendar year (CY) 2014 PFS final rule with comment period (78 FR 74424), a new consent is only needed if the patient switches billing practitioners, in which case a new consent must be collected and documented by the new billing practitioner before providing the service.
10. If a practitioner decides to provide CCM services to his/her patients "incident to" using a case management company outside the billing practice, does the billing practitioner need ever to see the patient face-to-face?
Yes, for new patients or patients not seen within a year before the commencement of CCM services, CCM must be introduced by the billing practitioner during a "comprehensive" E/M visit, annual wellness visit (AWV), or initial preventive physical exam (IPPE). This face-to-face visit is not part of the CCM service and can be separately billed to the PFS, but is required for the designated patients before CCM services can be administered directly or under other forms.
The billing practitioner must introduce and discuss CCM with the patient at the visit. While patient consent does not have to be collected during this visit, receiving the required consent is an opportunity. The face-to-face visit involved in transitional care management (TCM) services (CPT 99495 and 99496) passes as a "comprehensive" visit for CCM initiation.
Levels 2 through 5 E/M visits (CPT 99212 through 99215) also qualify; CMS does not require the practice to initiate CCM during a level 4 or 5 E/M visit. However, CPT codes that do not involve a face-to-face visit by the billing practitioner or are not separately payable by Medicare (such as CPT 99211, anticoagulant management, online services, telephone and other E/M services) do not meet the requirement for the visit that must occur before CCM services are furnished. If the practitioner provides a "comprehensive" E/M, AWV, or IPPE and does not address CCM with the patient at that visit, that visit cannot count as the initiating visit for CCM.
Bottomline
Medical billing can be confusing and difficult. If you want to learn more about CCM medical billing, you can schedule a free consultation with DrCatalyst.