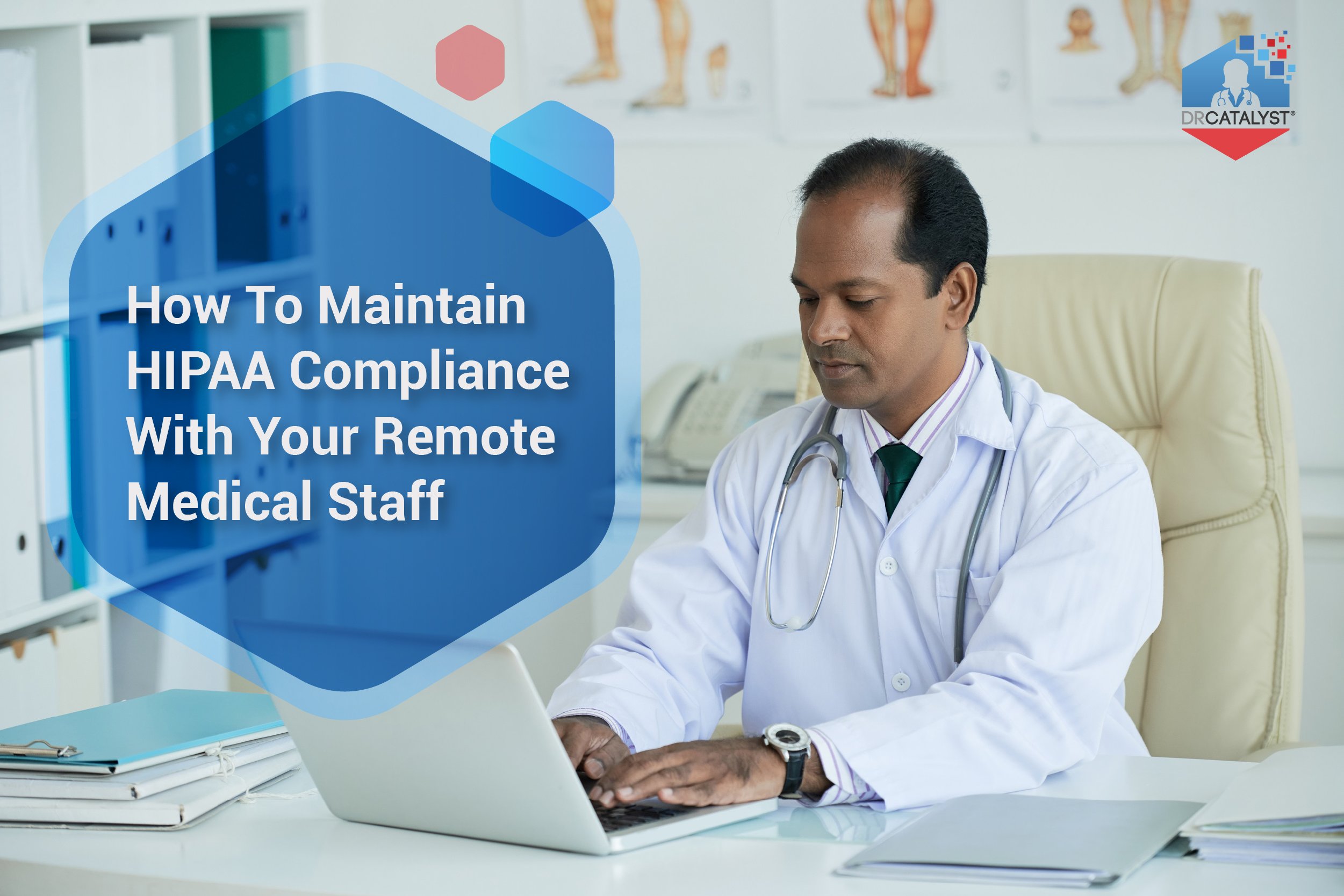 As the pandemic sweeps the world, inevitable changes are forced upon the healthcare industry. Almost half of the medical staff is now forced to work remotely with the safety and security of patients' medical data in mind. Luckily, the Health Insurance Portability and Transparency Act (HIPAA) of 1996 and the Security Rule and Privacy Rule amendments of 2003 are still here to help regulate all remote medical workers.
These physical, technical, and administrative requirements safeguard all electronically protected health information (ePHI). Therefore, healthcare organizations need to impose strict protocols for remote workers. They also need to guarantee that all signed records and documentation are up-to-date, authenticated, and securely stored. Here are the requirements and ways to maintain HIPAA compliance with your remote medical staff:
Requirements for Equipment, Software, and Hardware
Require a VPN for all staff when accessing the clinic's main server or intranet.
Encrypt all PHI before transmitting.
Encrypt and password-protect all devices that will access PHI.
Configure all personal devices before allowing access to the company's network/the main server.
Use WPA2-AES to encrypt home wireless router traffic. This is a normal setup, and most routers come pre-configured.
Impose difficult passwords for wireless routers. Having alphabetical, non-numeric, and numeric keys on your passwords will provide a strong extra layer of protection.
Configure all devices accessing your network by your IT staff. Encrypt all devices, impose double password authentication, and install firewalls and anti-virus software.
Requirements for Security and Privacy:
Remote medical staff should not let families or friends use devices that have access to PHI
Forbid remote workers from copying PHI to external media devices not approved by the company. You can also require all PHI to sync automatically on the main network/server.
Require logs of your employee's remote access activity, and review them frequently.
Remind your employees that any violation of your HIPAA compliance procedures will be subject to the company's Sanction Policy and/or civil and criminal penalties.
Require all remote employees to sign a Confidentiality Agreement to assure the utmost security and privacy when handling PHI.
Impose a

Bring Your Own Device (BYOD) Agreement

with clear usage rules.
Require a secure storage place for employees with a hard copy (paper) PHI
Require a shredder when getting rid of paper PHI and guidelines on when to trash paper records
Configure device timeouts to make sure employees are disconnected from the company network after work.
Set-Up Requirements for Remote Medical Work
The Cybersecurity and Infrastructure Security Agency encourage all healthcare organizations to tighten the security of their remote medical operations with the following:
All devices used for remote work should have updated VPNs with the latest software patches and security configurations.
Monitor and test your VPN limits for a surge of users with your IT security team. Prepare to implement any adjustments for remote workers that will need higher bandwidth.
Secure the remote worker's personal home network and wifi
Work laptop or computer should be free from non-work-related software
Restrict or forbid any sharing of sensitive information during videoconferences
Prepare for a surge of security-related tasks such as cyberattack detection, log changes, and breach protocols.
The VPN connection should have a multifactor authentication and unique passwords
Notify your staff on the increase of phishing attacks and give them guidelines on how to deal with it when it happens.
Leave it to the Experts
You don't have to worry about HIPAA compliance with DrCatalyst.
We got you covered on all of your remote medical operations needs. At DrCatalyst, we aim to improve healthcare together with you. We handle your front office and back office operations so that you can focus less on administrative tasks and more on patient care. You can also get a free RCM check-up with our medical billing experts by scheduling a meeting with us TODAY!