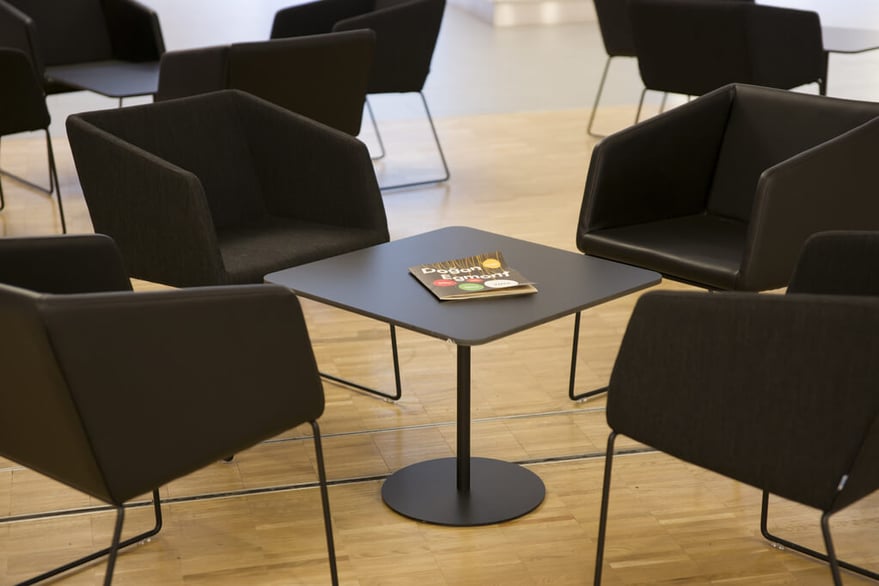 Earlier this week, we provided you with five great tips on how you can transform your waiting room and provide a great patient experience. However, we weren't able to fit all of our tips into one blog post, so we created a part 2 post that provides you with five additional tips!
However, before we jump into sharing the five new tips, here's a quick recap of the five tips that we shared in our previous blog post:
> Have a good layout
> Provide comfortable furniture
> Display nice artwork
> Have a well-lit office
> Offer entertainment
Those five tips are a good starting point (if you want to read more details about each of the original five tips, check out the full blog post here). However, there are still additional things that you can do to ensure that you provide the best waiting room experience possible for patients. Keep reading to learn what those additional five things are!
#1 Provide small luxuries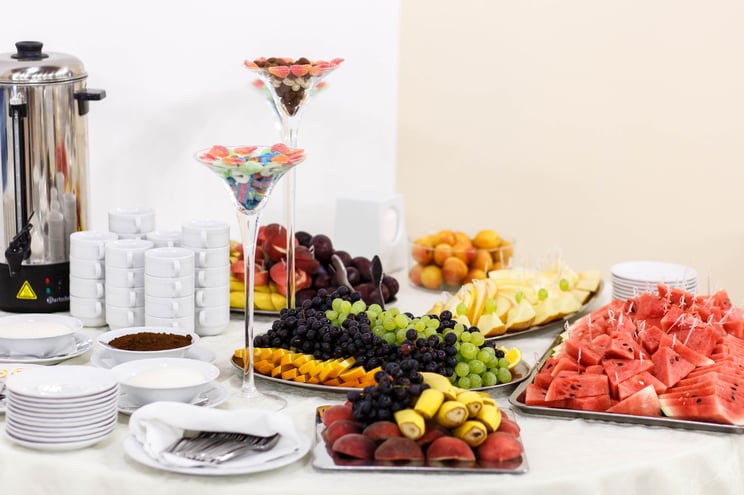 What better way to keep your anxious and probably hungry-while-waiting-for-their-turn patients happy? By providing food - yes, food! Aside from providing entertainment, food is a nice thing to provide. Providing complimentary coffee, non-sugary drinks (fruit-infused water is always popular), or a snack area would be a nice addition to your waiting room. However, as much as possible, do not offer junk food. You're running a medical office, not a sporting arena. Nachos and fries? Bad idea. Instead, opt for fruits and low-calorie snacks.
And since we live in a digital, on-the-go era, you know that everyone is attached to their mobile phones.
Therefore, consider adding a mobile phone and/or laptop charging station in your waiting room. And if most of your patients are professionals, they'll most likely be using their phones to work while they wait. So, the least you can do is provide a charging station for them.
#2 Self-service check-in kiosks
Why should you invest in a self-service check-in kiosk, you ask? Here are two reasons.
It can eliminate front desk congestion and improve efficiency. Your front desk staff will thank you for this - and so will your patients! Gone are the days of standing in line to be checked-in and confirmed manually. With a kiosk, check-ins will be faster, and it will require less of your receptionist's time. Plus, your front desk staff will be able to dedicate more time to other administrative tasks instead of spending all of their time on check-ins.
Financial transparency. When it comes to financial transactions, people prefer complete transparency. With a check-in kiosk in a medical office, there's an opportunity to provide patients with more transparency when it comes to the cost of their healthcare. It would be a big, big bonus if you can provide patient eligibility verification for insurance plans and an estimated cost for the services or exams to be performed.
#3 Information board and welcome signage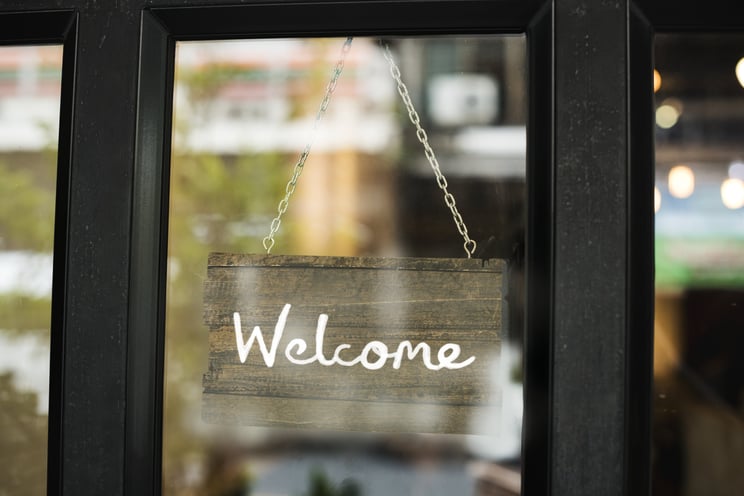 Doesn't it feel more inviting and friendly when you enter a room that says "Welcome"? Why not make your medical office as welcoming as a home? I mean, that's why they invented the "welcome" mat/rug that we put in front of our doors. However, instead of just mats, you should consider putting up a welcome signage board that can be seen as soon as your patients walk in.
To even make it more engaging and welcoming, you can post pictures of the doctor(s) and staff members at your practice - and if you have the extra money, you can provide a polaroid camera that your patients can take selfies with and post on the board. They can even write a cute note for the doctor(s).
You can also provide another board that is purely for information and updates about the office. Is one of the doctors going to be gone for a week? Post it there. Will the office be closed for an upcoming holiday? Post it there too. You can even post any updates about the doctor's specialty. The board should be informative, fun, and engaging. This will help with the overall ambiance and atmosphere of the waiting room.
#4 Go digital
One thing that annoys most patients when they're waiting for their appointment is when they get bored. I mean, waiting for 30 minutes while reading at an outdated magazine is pretty boring. If that's a common scenario at your practice, you need to think about a chance - a digital change.
If you can, provide iPads for your patients to keep their minds off the wait time. On the iPads, download games, digital magazines, newspapers and/or movies that can keep your patients entertained while they're waiting for their turn.
#5 Keep patients informed
While it's good to distract your patients and keep them entertained while they're waiting for their turn, it's just a matter of time before they'll start wondering what's taking so long. So, to prevent any "when is it my turn?" and "how many patients are there before it's my turn?" questions, you can provide a way for your patients to easily know how long they have to wait.
According to Sequence, around 55 percent of patients would appreciate it if they have access to estimated wait times on a screen in the waiting room. And, 61 percent would like to receive a text message to let them know that the doctor is running late. Try to be transparent when it comes to waiting times, and keep your patients informed. This will help to provide a better waiting room experience for your patients.
Summary
The waiting room experience isn't the only thing that contributes to a patient's overall experience and level of satisfaction. The patient experience also includes how conveniently a patient can schedule an appointment all the way to how easily a patient can pay their medical bills. Ensuring that you provide a great patient experience can take a lot of time and focus. So, if you need an extra hand with transforming your waiting room, providing online appointment booking, collecting patient payments, or any other touch points that contributes to the patient experience, DrCatalyst is here to help you.
If you want to learn more, let's schedule an appointment! We'd love to help grow your medical practice.