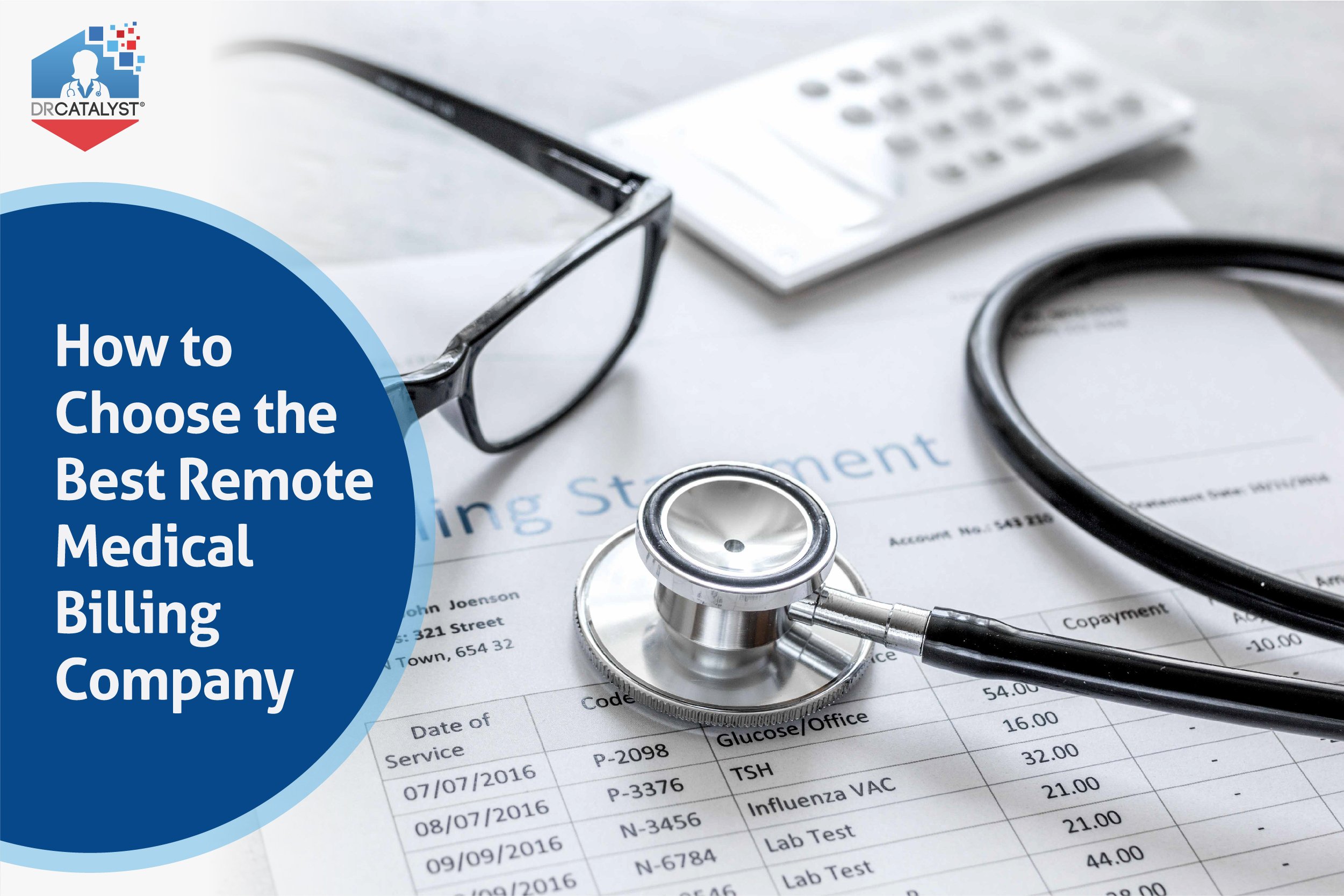 The Future is Outsourcing
If you're a doctor or practice manager, you know one thing for certain: Medical billing can be a demanding and tedious task.
It's even more challenging for small medical practices with fewer people to handle all the aspects of the billing cycle. When medical billers fail to promptly send patient bills, your account receivables suffer and your collection rates decrease. It's the reason why more and more healthcare providers are opting to outsource their medical billing tasks to a remote medical billing company.
Aside from improving revenue and reducing billing errors, outsourcing also allows healthcare providers to focus more on patient care. If you're considering outsourcing your medical billing processes to a remote medical billing company, here are some factors that you should consider:
A medical billing company should have a good reputation.
There are lots of choices for remote billing help on the internet. Some companies promise the world and deliver a trickle of benefit. Others offer valuable and consistent service. You must choose a company that has a reputation for being trustworthy and reliable. Check a company's reviews. Watch some testimonials. And ask enough questions until you feel comfortable about your decision.
Check if the company's medical billers are knowledgeable about ICD-10.
Medical billing rules and regulations are continually changing - and keeping up with all the changes is critical to being adequately compensated. Make sure that the medical billing company you're eyeing has experts that possess knowledge of ICD-10. The switch to ICD-10 may have happened a few years ago, but many in-house billers still aren't well-versed on all the codes. It would likely result in medical billing errors or mistakes.
Medical claim rejection and denials can be the most significant challenge for a medical practice. Even the smallest medical billing and coding errors can be the reason for denials or rejections. And, of course, you don't want any claims being denied, lost, or ignored as this will affect your revenue. Working with a medical billing company proficient in ICD-10 can have many benefits for your medical practice.
Check the medical billing technology they are using.
Some remote medical billing services prefer to do billing processes traditionally - manually submitting data or using antiquated fax technology. However, many advanced medical billing companies have switched to cloud-based software for revenue cycle management. Utilizing medical billing technology helps your practice eliminate or significantly reduce billing errors. Medical billing software ensures that there are no coding errors or incorrect information in the claims before they are submitted to insurance companies. Because of this, you will have fewer denials, fewer pending claims, and less work for your administrative team.
Ask the medical billing company about the software they are currently using (or if they are using any software). It is also important to note that when a medical billing company uses a secure medical billing technology, you can rest assured that all the medical data for storage will comply with HIPAA regulations.
Conclusion
Choosing a medical billing company for your practice is never a simple task. However, knowing what you need to consider before choosing one is critical to your practice's profitability. If you are currently thinking about outsourcing your medical billing, DrCatalyst can help. From the front desk to the back office, we offer end-to-end revenue cycle management services. Let's set up a time for you to chat with one of our billing specialists to see how our organization can help with your billing needs.