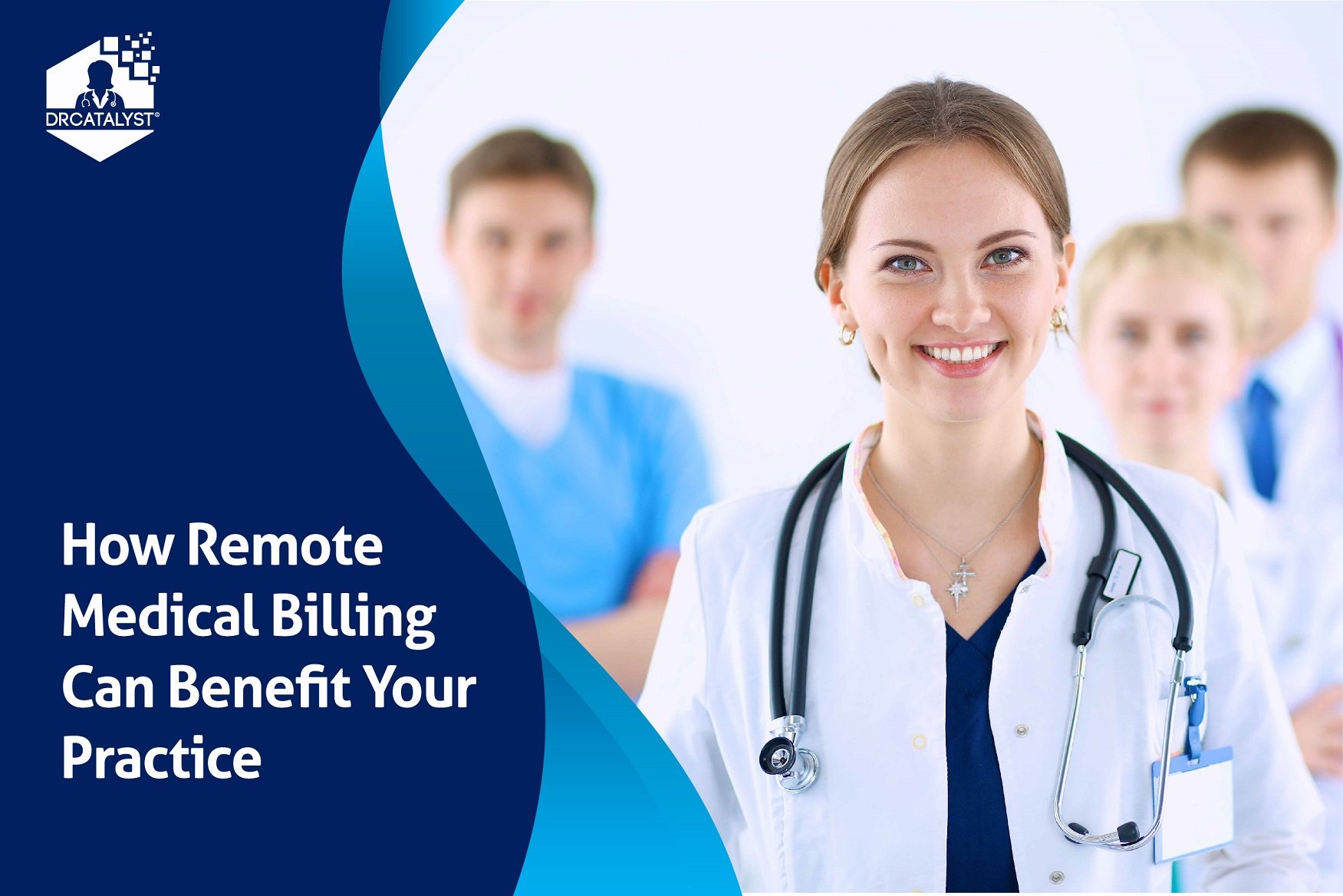 How Does Remote Medical Billing Work?
You might be one of many practices in the US that is struggling to decide whether to shift to remote medical billing or not. We can't blame you; the global pandemic has been adding a lot on your plate. Also, the need for remote workers has been increasing to further reduce the risks of spread, especially to your medical staff. Undoubtedly, the use of remote staffers is changing the tides of the healthcare industry.
Remote Medical Billing has only a slight difference with your in-house medical billing. Your hired team will just be in a different location, taking care of your billing remotely. It refers to hiring a team from a dedicated medical billing company that will handle all billing for your practice. A medical billing company's team consists of seasoned and experienced medical billers and coders that will be an extension of your practice. It is a solid way to reduce your medical billing errors and increase your collections. Those are just one of the great benefits of having remote medical billers. To help you more with your decision, we've listed down below more of its benefits.
Benefits of Having Remote Medical Billing
You can focus more on Patient Care
You're a doctor, and you went through a lot of hardships in medical school for you to provide the best and excellent care to your patients. However, running your practice can get you caught up on medical billing problems. Having a dedicated medical billing company to take care of your billing processes will make you feel at ease, and you can finally focus and give more time to your patients. It frees up more mental room, knowing that you've partnered with the experts in medical billing. Finally, you can accommodate and help more patients too!
No more delayed medical treatment
Medical billing errors and lags can delay the medical treatment of your patients, especially important high-priced procedures. You need a team that is quick on
their feet and expertly knows how to thoroughly navigate the medical billing field.
Your revenue will ultimately increase with a great reduction in medical billing errors and coding mistakes plus a boost in collection rates. You will receive reimbursements on time with your medical claims being submitted quickly and properly too. In addition, you can save on operational costs and allocate your savings to staff development by hiring more nurses and doctors. Your in-house billers will be able to focus solely on their work since they no longer have to train and supervise new hires. With the best medical billing company, your revenue will surely increase by up to 20%.
Lighter Administrative Workload
Having a trusted medical billing company will mean a significant reduction in administrative duties. There will be a lesser time in prior authorizations, credentialing, and administrative duties with medical billing pain points. Your staff will have fewer hours to update medical billings in coding, modifiers, and subsets. They will be able to focus on assisting you more on your patients in educating them with their conditions, accommodating them in their clinic visits, and answering to patient queries and concerns.
HIPAA and Industry Compliant
Medical billing companies are always up-to-date on new healthcare trends, laws, regulations, and changes, especially on different insurance company policies. It's because their sole focus and dedication are on the medical billing field and to be compliant on all healthcare laws and regulations. They always need to keep up on the current changes in requirements.
In terms of confidentiality and security, medical billing companies have to be up to date on their compliance requirements to stay in business. It is crucial for their clients to feel secure about working remotely and their utilization of cloud, internet, and wireless technologies. Information and data breaches are scary and would make you doubtful in hiring remote staff that will handle financial and medical records. That is why it is vital to partner with a trusted medical billing company that has been in the industry for years.
Better track on cash-flow
A trusted medical billing company establishes its brand through full-transparency. It is part of the protocol to be able to provide a detailed and timely report of your revenue cycle and its management. They will be able to fully regulate your cash flow and help you ensure that your practice will be on a stable track towards healthy and prosperous business growth.
Questions to Ask Yourself?
If you are still not convinced of the benefits listed above, ask yourself the following questions. If you answer yes to any of these, then it's your sign to talk to a trusted medical billing company.
Are you struggling to keep up with billing and credentialing as your practice continues to grow?

Do you want a more thorough and detailed analysis and reports of your financial performance and revenue cycle on a weekly, monthly, and quarterly basis?

Have you been experiencing a constant turnover in your medical billing department?

Is it hard for you to find experienced, certified medical billers who can get the job done with minimal errors?

Are you constantly falling behind on reimbursement and compliance issues?

Do you always see your staff swamped with tasks related to denied claims?

Are your claims constantly being denied due to simple billing errors that could have easily been prevented?
Again, if you've answered yes to any of the questions, then this is ultimately your sign. It's definitely time for a change, a time for you to give remote medical billers a try. Always remember that a profitable medical practice centers around healthy revenue cycle management.
What's the Best Medical Billing Company?
DrCatalyst is the best medical billing company. Our end-to-end revenue cycle management services will help your practice increase your revenue and reduce medical billing inefficiencies that hurt your cash flow. You can get a free revenue cycle management check-up with our medical billing experts too! Schedule a free consultation today!