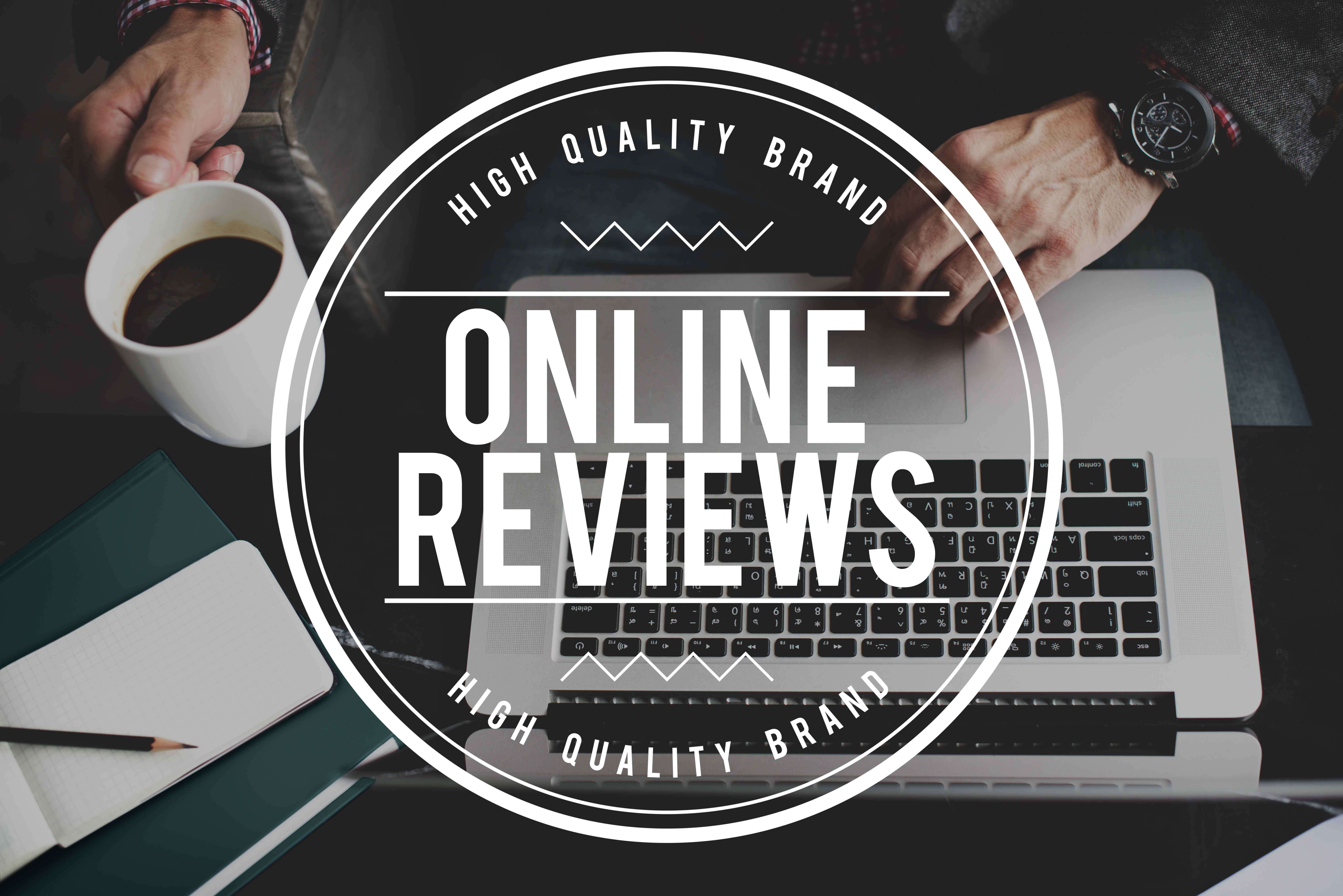 Many people think that bad online reviews really don't matter. But, newsflash: It does. As a matter of fact, out of a billion consumers all over the world, only 9 percent of consumers do not read online reviews. And most of those people are individuals who are reluctant to adapt to technology or do not even have access to technology at all. That's how many people are reading online reviews. In addition, 84 percent of people these days trust online reviews as much as personal recommendations.
With people becoming more and more connected online, it's easy for your reputation to be either positively or negatively affected. If your practice has been fortunate to have positive online reviews, that's great! However, if your practice has numerous negative online reviews and a bad online reputation, then this list we've compiled will help you improve your online reputation. But before I share the list with you, let me give you a quick breakdown of the important statistics that will help you understand more about how online reviews can impact on your practice's online reputation.
How Important are Online Reviews?
At this point, you might still be hesitant to believe in the power of online reviews. But one thing's for sure, it is one of the top things that could either make or break your practice. This is because online reviews affect every aspect of your practice, from your local search ranking to your social media presence. If you're still not convinced about the importance of online reviews, these statistics will definitely change your mind:
72 percent of patients report using online reviews as the very first step to finding a new doctor.
According to BrightLocal, a single negative review could drive away 22 percent of potential patients.
84 percent of patients use online reviews to assess doctors before actually choosing them.
Only 14 percent of consumers would consider connecting and using a business with a 1-2 star rating.
According to 74 percent of consumers, positive reviews make them trust businesses even more.
Up to 60 percent of people say that negative reviews will instantly make them run to another business.
68 percent of consumers form an opinion after one to six online reviews.
Do you now realize the impact your online reviews have on your practice? If you do, then it's important that you respond to the online reviews left about your practice—both positive and negative.
Why do You Need to Respond to Online Reviews?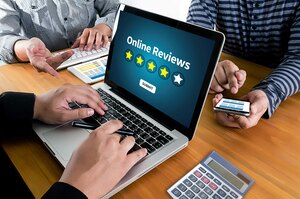 You may think that responding to your online reviews won't make that much of a difference. Oh, but it does. Regardless if the reviews you receive on a review site or on social media are positive or negative, you should still respond to them. Why? Because it helps build trust between you and your patients. It is an effort to show them that you care about their health and well-being. Furthermore, responding to their reviews means that you care about what they think of your practice and that you want to rectify and improve the quality of service you provide.
As a healthcare provider, you should use your online reviews to interact and engage with your patients. You can even use the opportunity to create positive results by responding to negative reviews, should you have any. According to ReviewTrackers, 45 percent of people said that they're more likely to visit a business if it responds to negative reviews. Furthermore, statistics suggest that those patients who received a response from their practitioner after posting a negative comment retracted their reviews and instead posted a positive review, while others deleted the original negative review altogether. But before you start replying to online reviews written about your or your practice, think about what you're going to post. It's important for you to be mindful of how you respond, because you don't want to post anything that is a HIPAA violation.
How Important is Staying HIPAA Compliant When Responding to Online Reviews?
Okay, we've already established why it is important to respond to online reviews, whether they are positive or negative. And if you're thinking of replying to reviews about your or your practice, then remember not to violate any HIPAA rules. A lot of healthcare providers across the nation post online review responses that are not HIPAA compliant and this can have a huge consequence not just for you, but also for your medical practice.
The one thing that you should really keep in mind is to not disclose any information that would indicate that the person who gave a review is/was a patient. Even if the person leaves their name and other personal information, if you include any information in your response that indicates that the reviewer is a patient, you could get your practice in some serious hot water. Failure to be HIPAA compliant can result in hefty fines and an invitation to court, and you don't want that.
How to Respond to Negative Online Reviews?
Here's how you can respond to negative online reviews in a manner that is HIPAA compliant.
Thank the reviewer(s) for their feedback.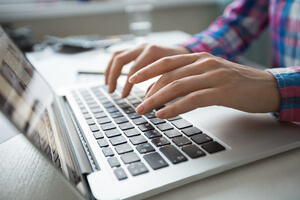 One of the best ways you can show your appreciation to your reviewers is by thanking them. This is important as it shows that you acknowledge their feedback even if it is negative. This just shows that you take every type of feedback seriously and that you want to improve your services and the patient experience. And remember to always be courteous when responding back, even if you don't agree with the comments that a person wrote. Being rude to the reviewer would only further hurt your online reputation and position you as an angry physician that can't take criticism.
Provide a general response to feedback.
You can avoid breaking HIPAA rules by giving a general response to the reviewer. By sticking to the general phrases such as "We appreciate your concern for bringing this matter to our attention" or "Your feedback helps us get better." Avoid referencing any specifics about the reviewer's visit to your clinic or the treatments you provided. Even if they mentioned specific information about their visit, try to not acknowledge it. Instead, talk to him or her offline. It would also be a good idea to have your practice's legal representation look over the responses that you would like to post to ensure that they are all HIPAA compliant.
Take the conversation offline.
You can call the patient or invite him or her to your office to discuss their concerns. The best way you can address their issues is by talking to them. Sometimes, personal contact results in the patient taking down the negative review and replacing it with a positive one. This could help your online reputation and it would show that your office listens to complaints and takes feedback seriously.
Still have questions? We created a guide that gives you additional guidance on how to manage your online reviews and stay HIPAA compliant - Check It Out. And as an added bonus, the guide also includes specific examples of how you can respond to both positive and negative reviews while staying HIPAA compliant!
Wrapping Up
Whether you like it or not, patients expect you to respond to the reviews they leave online, especially the negative ones. If you don't, you're inviting more people to present your clinic in a bad light. Instead of just solely dwelling on the negative aspect of a review, you can use it to evaluate how your medical practice can improve so that patients have a better experience next time. But of course, be sure to always follow HIPAA guidelines. You don't want to entangle your practice in a series of lawsuits.Responding to negative online reviews would be additional work for you, and we know that you already have a lot on your plate. But what if you could partner with an online reputation management agency that caters to healthcare practices and that has experience crafting HIPAA compliant responses?
That's where DrCatalyst comes in. We can partner with your practice to provide you with cost-effective, patient-friendly medical marketing services. Give us a call and we'll help you manage your online reputation and ensure that your practice maintains a positive reputation.