Understanding Physician Burnout
Packed work days, time pressures, fast-paced life, and emotional intensity - these four factors are normal in a healthcare environment. From emergency rooms to medical clinics, it's the norm for healthcare providers to be running back and forth between patient to patient. Therefore, it shouldn't come as a shock that physicians and other clinicians typically end up exhausted, depressed, and burned out. You're probably one of them, right?
A few might say, "doctors get paid so much money, why do they get depressed and burned out?". Most patients don't appreciate a doctor's sacrifice in order to provide patient care. It's easy to say that some doctors are just in it for the money, but honestly, the work they do can greatly affect a doctor's emotional capacity. If you're a physician reading this blog, I'm sure you can attest to that. Some of your colleagues may have even ended up leaving their practice because of all the pressure. When doctors leave their practice, this can reduce access and continuity of patient care. With an increasing number of patients every day and a decreasing number of doctors, who know the long-term impact this could have on U.S. healthcare.
Effects of a Doctor Shortage
When doctors leave their practice, it could be bad news for the healthcare industry. Some of the effects include:
Time constraints on doctor-patient interactions since the remaining practicing doctors now have to see more patients
Stressed out and overworked doctors
The quality of care will be jeopardized
There will be an increase in a doctor's workload
Prolonged wait time before consultations
Consultations will be more expensive
By 2025…
It has been projected that the demand for physicians in the United States will exceed the supply by 46,000 to 90,400. The shortage will be comprised of:
5,100 to 12,300 Medical Specialists
12,500 to 31,100 Primary Care Physicians
2,400 to 20,200 other Specialists
23,100 to 31,600 Surgical Specialists
This is according to The Association of American Medical Colleges. We have another blog about the general idea of physician burnout. This blog solely focuses on physicians in the allergy, asthma and immunology field.
Are You At Risk of Physician Burnout?
To put it simpler for you, yes! You are at risk for physician burnout. Considering how stressful the healthcare environment is - almost everyone who is working is. One of the metaphors used to describe a burnout is called a 'Bank Account'. Instead of storing money, your 'bank account' stores three types of energy:
Spiritual Energy: this type of energy is your connection to your work. This pertains to "WHY" you do what you do
Emotional Energy: this type of energy measures your capability to be compassionate towards your patients
Physical Energy: this type of energy is your "get up and go". The type of energy that uses the energy in your body that you're using to work.
Every time you're at work, you withdraw energy from these three bank accounts. Each withdrawal is different depending on how much effort you put into your work throughout the day.
Signs of Physician Burnout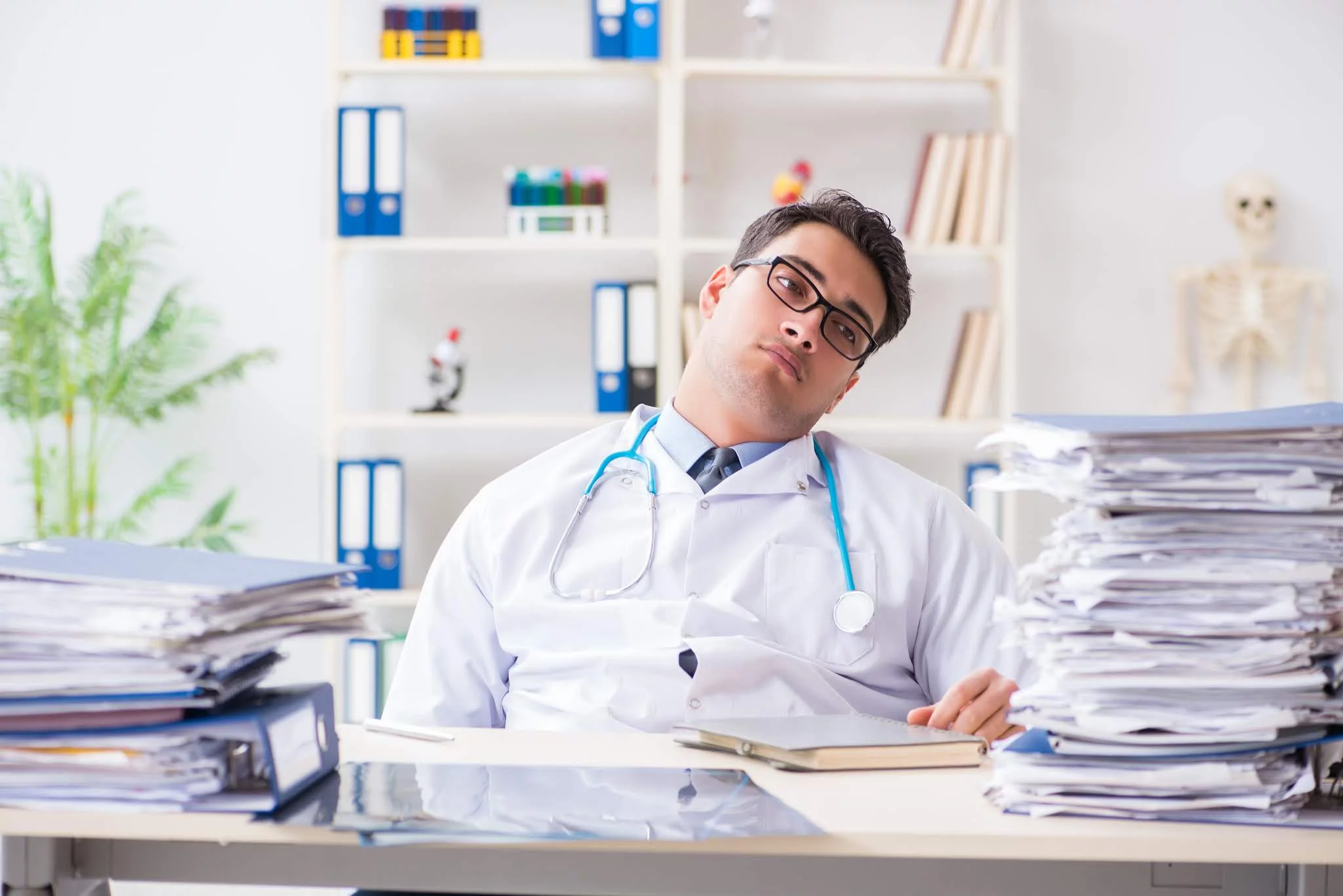 Exhaustion - you are immensely tired on one or more of the three accounts
Cynicism - you don't care as much as you used to anymore. You have lost the ability to empathize and connect with your staff members, co-workers, and patients.
Doubt - you begin to question your worth as a doctor. You begin to doubt your skills and abilities and if you're on the right track in your life.
The Physician Burnout Statistics for Allergists and Immunologists
To make things more believable, here are a few statistics that can prove how physician burnout is greatly affecting allergists and immunologists all across America. This survey was conducted by Medscape for their annual Physician Lifestyle Report. About 15,000 physicians from 29 specialties have responded but this article will focus solely on allergists and immunologists.
61 percent of allergists and immunologists reported that they are "extremely" happy outside of their work
Only 26 percent of allergists said that they're at their happiest at work
49 percent of allergists said that they are burned out and depressed because of work
56 percent of female allergists are more burned out at work compared to the 33 percent male allergists
What Do Most Allergists Do To Deal With Physician Burnout?
51% - Talk with family members and friends
39% - Work out / Exercise
39% - Sleep
30% - Listen or play music
29% - Eat unhealthy snacks (e.g. junk food)
20% - Go into isolation
19% - Binge eat
10% - Drink alcohol
Contributing Factors to An Allergists' Burnout
As we move further along this blog, we will recommend stress relievers that can help you cope with your everyday tasks as an allergist or immunologist. But first, we have to understand what contributes to an allergists' burnout. Here are a few reasons:
52% - Paperwork (not a shocker)
32% - Not being compensated properly
28% - Decreasing reimbursements
23% - Profits have been emphasized more than patients
23% - Lack of control in the healthcare facility (especially in large medical organizations)
20% - Allergists feel like just a cog in a wheel
19% - Spending more time at work than doing things in their personal lives
17% - Dealing with Maintenance of Coordination requirements
16% - Disrespectful and irate patients
14% - An unhealthy working environment, disrespectful colleagues
8% - Government-mandated regulations
Physician Burnout Treatment
The physician burnout treatment is composed of…
The Three "R"s
#1 RESIST
Before people get sick, they take preventive measures. "Prevention is better than a cure", they say. The same goes for you, doctor. Resisting stressful factors can help you fight the forces of physician burnout. Every moment that you're working, you are aware of when stress comes creeping in. Here are three well-researched methods that can help you:
Intentions. Recall the intentions of your medical practice. Remember why you're doing it in the first place. Try to recall the main reason you wanted to become a doctor in the first place.
Attention. Focus on one thing at a time. When you try to do too many things at once, you may get confused about which one to do first. This can definitely stress you out.
Awareness. Once you are aware that you're showing signs of stress (examples include showing negative emotions or yelling at a colleague or patient) try to calm yourself down.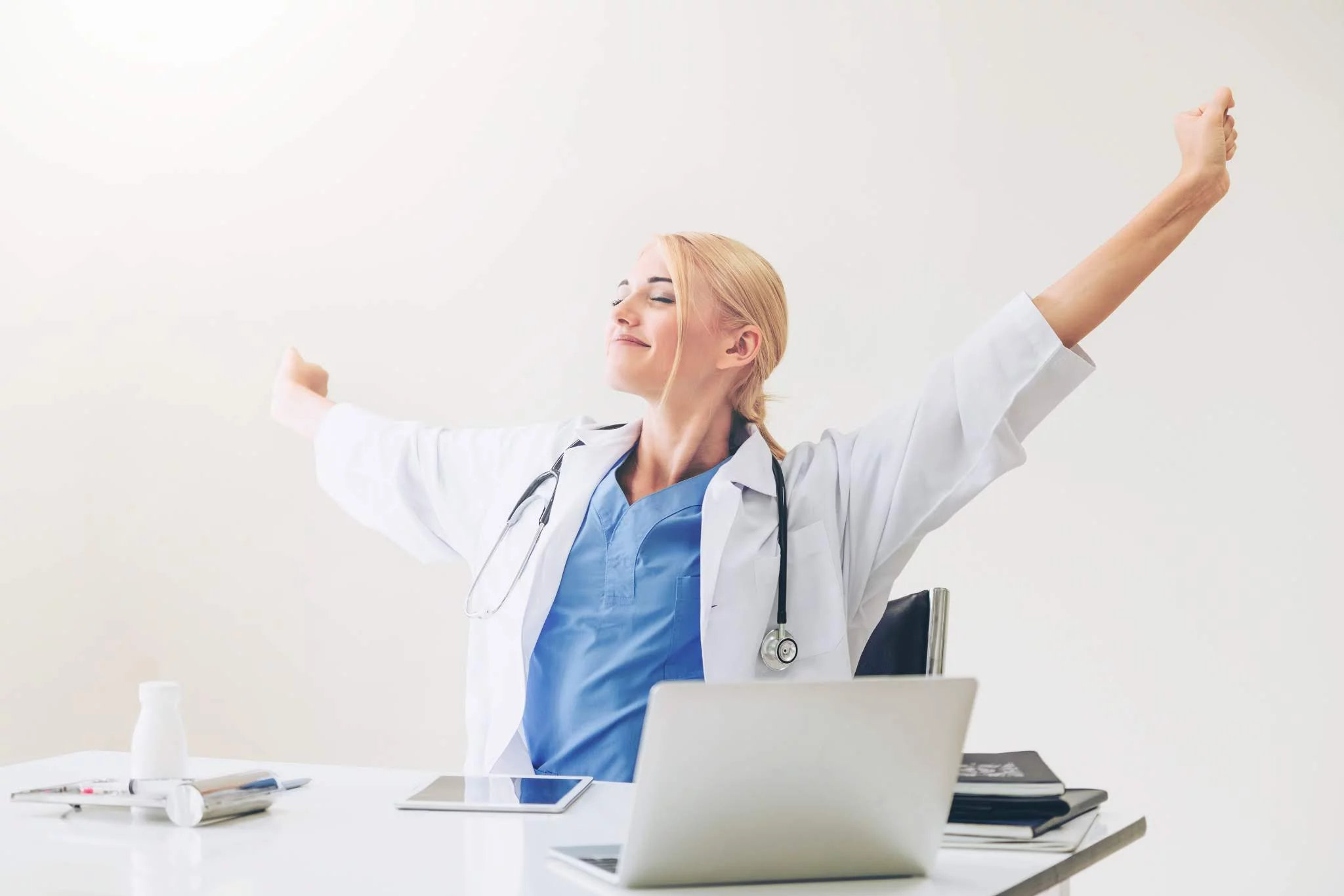 #2 RESTORE
Remember the three main energy accounts? Like the money in your bank, you should restore energy into your 'bank accounts' as well. You have to restore your energy and bring back the normal, healthy and positive balance. You can start by sleeping well, eating a well-balanced meal, and exercising on a regular basis.
Restoring and creating BOUNDARIES between your work life and personal life should be implemented in order to prevent physician burnout. Don't bring your problems at home to your workplace and don't bring your problems at work home with you.
#3 REDUCE EXPOSURE
The best way to get rid of physician burnout is to reduce your exposure to the factors that could cause it. If you have a lot on your plate, organize everything to make sure that you can do your everyday tasks. Hire a team of people who can really help you out. That's why it's so important that you have good staff around you to support you.
Quick Facts About Allergists in America:
23 percent of allergists seek professional help for burnout and depression
13 percent of allergists are extroverts while 12 percent are introverts
Only 46 percent of allergists have a workplace program to help them manage stress and burnout
78 percent of allergists are married, 12 percent are single, 5 percent are divorced, and 3 percent are living with a partner
51 percent of allergists are married to non-medical partners, 20 percent are married to other healthcare professionals but are not physicians, and 30 percent are married to other physicians
77 percent of allergists have spiritual and religious beliefs
On average, allergists spend utmost 2 weeks or less a year for vacation
61 percent of allergists are male while 39 percent are female
We'd Love To Help You Out!
When things in your medical practice are chaotic, even with an office manager around, it just goes to show that you still need help. DrCatalyst, a medical services company that specializes in helping allergy and asthma practices, can help you out with your day-to-day burdens. We have a wide array of services that can help reduce your exposure to physician burnout.