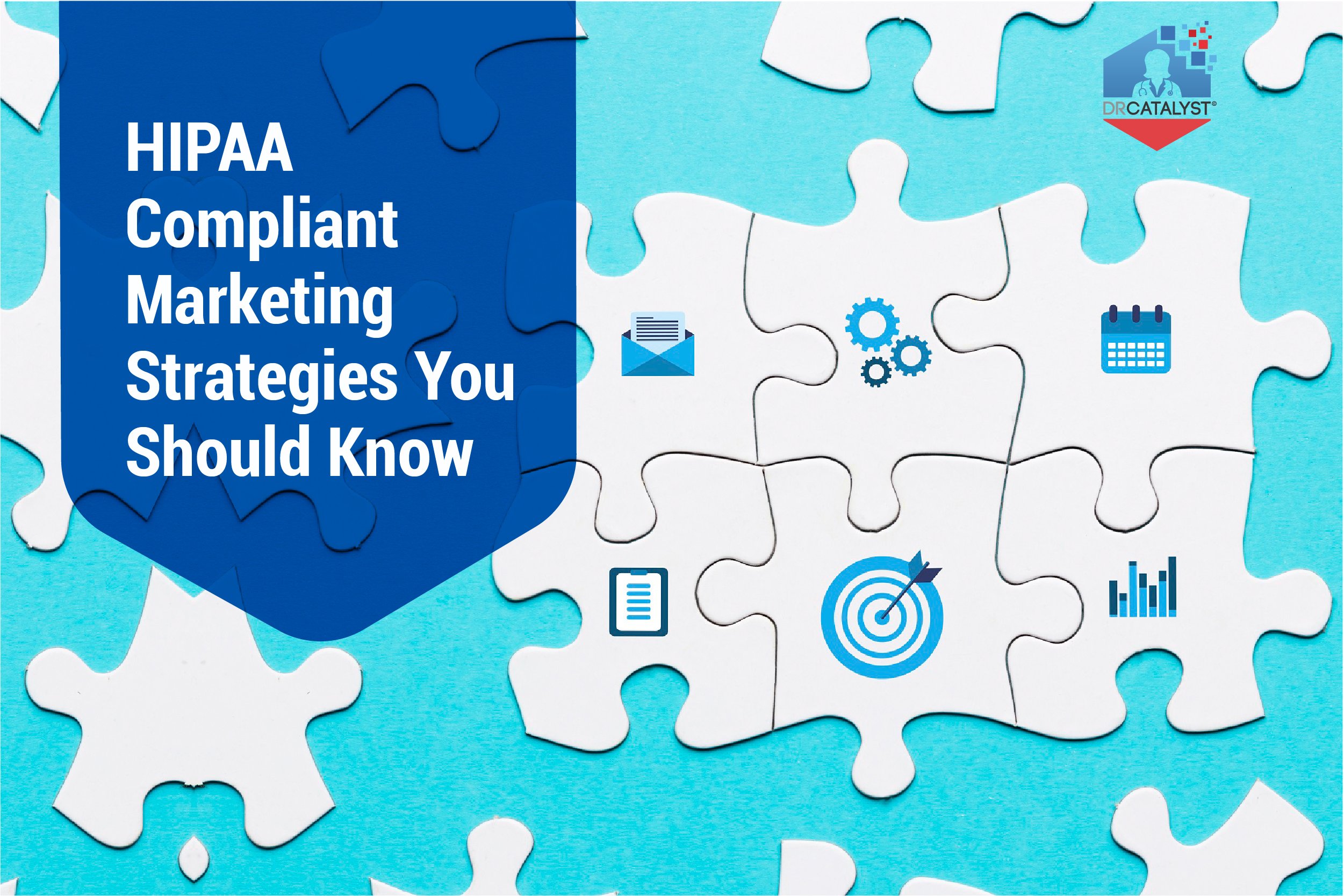 Cost-effective, sustainable, and measurable. That's the best way to describe the benefits that you can reap from digital marketing. New digital technologies are proving their effectiveness in healthcare in attracting and retaining more patients. But here's the biggest caveat: You need to stay HIPAA compliant for those digital marketing efforts. And that's a challenge. Here are some HIPAA compliant marketing strategies:
Provide HIPAA Refresher Course for Employees
The refresher course doesn't just apply to your marketing team, but it includes all of your staff. It'll help in re-educating them on how to honor HIPAA guidelines and why it is essential to extend that online.
First and foremost, your staff represents the practice wherever they go, and that includes their social media. Their social media activities will reflect your clinic and practice. Make them aware that even though they omit the name of a patient, discussing their medical condition with little identifying data online is still a HIPAA violation. For instance, the Texas Children's Hospital fired a nurse for releasing PHI. She posted information on a patient's condition in an Anti-Vaxxers group on Facebook but didn't include the patient's name. However, her Facebook profile shows where she works. That's why having a HIPAA refresher course will help your staff be more cautious of their online behavior, keeping your practice away from litigation.
Be Well-Versed on Social Media Platforms
Digital marketing will need an intimate understanding of social media platforms. Hence, you should know how they work, its policies, and proper digital ethical behavior. For starters, begin by familiarizing yourself with the ins and outs of Facebook, Twitter, LinkedIn, or Instagram. Through that, you can adjust your protocols that will ensure the total privacy of your patient's messages. You can also format your social media policies for HIPAA disclosure risks. Most of your patients might prefer sending or asking for their medical data on social media for convenience. In addition, prepare for damage control protocols in case of improper health information disclosure too. Therefore, it would be safe to instruct patients that ask for any PHI- related questions to call directly to your clinic.
Websites and social media channels show great evidence on how it can enhance patient care, promote a healthy lifestyle, and boost adherence for chronically ill patients. Thus, patients can enjoy the convenience of digital communication with their doctors and health professionals. Clinic staff can immediately address patients' questions, queries, and concerns. Also, medical practices and organizations are even doing seminars via a Facebook live stream. Moreover, they can reach a larger audience and garner support. Hence, increasing the need for protection against cyber-attacks increases.
Ensure that your IT team and internet service provider will be able to establish stern protocols against possible attacks. Never share PHI with your patients through social media messaging without their full and written consent. Digital marketing and social media platforms can be hacked and PHI can be put at risk. More importantly, don't hesitate to invest in strengthening your network infrastructure's security against online data breaches. Therefore, always tighten your online security, information sharing pathways, and most especially, your main data server with all personal data of your patients.
Practice Mindful Social Media/Website Posting
Truly, the internet immortalizes any data. A slight mishap through a photo or a video can result in grave consequences. For instance, your advertisement photos or candid office pictures might have visible patient data from a paper lying around. Always screen through your posted images, promotional videos, and testimonials for possible patient data. When doing an interview, make sure that your computer won't open any tabs that might contain patient information too. More importantly, always keep in mind that you cannot share patient details of past cases without consent and authorization from the patient.
Hire the Marketing Experts
You don't have to suffer through marketing headaches and additional work. Center your full focus on your patients and let the experts take care of your marketing. Medical marketing companies like DrCatalyst can effectively handle your online HIPAA-compliant management. Partnering with marketing experts can save you a lot of time, money, and stress. With a strong marketing team, you'll enjoy a vigorous online and social media presence with total HIPAA compliance.
CPartner with the Right Team
DrCatalyst can triple your patient volume by utilizing top digital marketing strategies, all while staying HIPAA compliant. Yes, it's possible!
HIPAA compliance doesn't have to be a roadblock in achieving your branding and marketing goals. Talk to our marketing experts and let's start building your stellar online reputation TODAY.
Schedule a free consultation today!