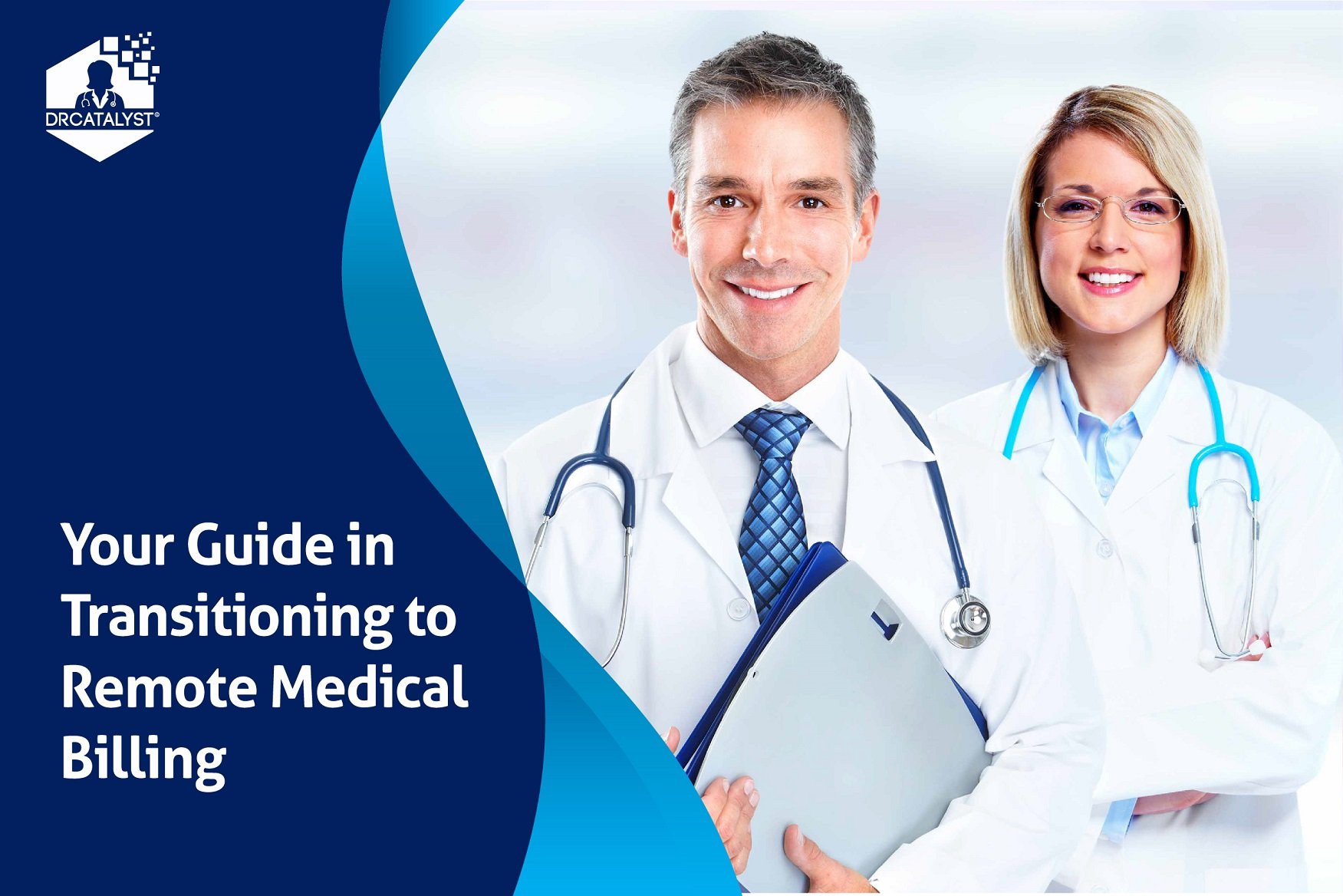 Is Remote Medical Billing The Right Choice?
It's no secret that medical billing errors and mistakes happen because of its complexity and tediousness. It drains your revenue, and it eats away your bottom line. And here's a big one - it can also affect your patients.
How? Failure to bill correctly can negatively impact your patient's treatment.
Statistics even show that doctors in the US lose $125 billion from billing errors, and 200 million denied medical claims each year. And it is increasing, especially with new policies and changes in the healthcare industry because of the coronavirus.
However, all of these are preventable by partnering with experts.
To prevent it, you need to take the first step. It's facing the fact that your practice is not growing as it should be due to your revenue leaks. A step that involves acknowledging that you are not getting paid right for your service. We've listed down some guide questions to help you further determine if you need the medical billing experts' help:
Are your accounts receivable taking longer than 45 days?
Is your percent of accounts receivable over 120 days greater than 15%?

Are you constantly falling behind on reimbursement and compliance issues?

Are you seeing the same or an increased number of patients but seeing a decline in revenue?

Are you struggling to keep up with billing and credentialing as your practice continues to grow?

Is your net collection rate declining?
Are you experiencing a higher percentage of bad debt write-offs due to delinquent patient accounts?
Do you experience a constant turnover with your in-house billing staff?
Do you have difficulty finding qualified billing staff?
If you answered yes to most of the questions written above, then congratulations! You're on the right track. You can never go wrong with partnering with the experts.
What to Consider in Remote Medical Billing?
Outsourcing your medical billing team may be one of the best decisions you'll ever make for your practice. However, you need to further secure your financial health by choosing the right company to partner with to avoid issues. Here are some things to consider for your selection:
Transparency should always be number one of your list in partnering with companies. Despite partnering with an esteemed and established company, it is essential to oversee your claims and cash flow. Expect full HIPAA and industrial compliance with a reputable remote medical billing agency. However, you should have the knowledge and oversight of your expectations in partnering with them. You should be able to ask customized reports on their performance and what they've been doing for your company on your behalf. You need to know where you stand with claims to ensure that they're handling it in a timely and well-organized manner.
Research the Contract/Services offered
Legal language may get tricky and complicated. You might consider getting a lawyer to help you thoroughly understand the presented contract. They might also help you convey the requirements and help you determine what you might need to change in the agreement. You will be able to fully comprehend what you'll expect from them, what you will get, and what you may need. Take time to read the contract cautiously, despite the additional costs of acquiring legal assistance. Always remember, it's still better to be safe than sorry.
Privacy and Confidentiality
Uneasiness and ambiguity are inevitable in partnering with remote service providers, especially when they'll have access to patients' medical, personal, and financial information. There's always the fear of accidental security breaches or intended HIPAA violations. Take note of the required compliances and requirements of remote medical billing companies and always check if the company you're partnering with is complete of all of those. Privacy and confidentiality are always a sensitive and important factor in choosing a well-known and trustworthy company.
Tailored Service by Specialty
The company you're planning to partner with should always take into consideration your practice's specialty. There are different policies per insurance claims with varied payment options on large billing amounts. Make sure that the company can tailor to your billing needs and customizations as well.
Expertise and Flexibility
The company you're planning to partner with may be willing to tailor-fit their services based on your original setup. Still, a lack of knowledge of medical billing flexibility may make things problematic down the road. Ensure that the company is competent enough to adapt to your preference and your specialty's payment structure to attain high patient satisfaction levels.
Guide Questions to Outsourcing your Medical Billing Service
Outsourcing can be daunting. Luckily you've stumbled upon our guide. We've gathered ten essential questions to ask yourself and the medical billing company that you're planning for partnership. Ensure to ask and check everything on the list to secure your financials and attain a healthier revenue cycle management.
What Are Your Liability Concerns?

What will stay in-house?

How will it affect your patients?

What are your goals and expectations upon outsourcing?

What and how much support would you need?

How often will they give financial and performance reports?

What certifications does the remote billing staff have?

Who will manage the current accounts receivable (AR)?

How long can they process claims?

What are their revenue cycle management services?
What's the Best Medical Billing Company?
DrCatalyst is the best medical billing company. Our end-to-end revenue cycle management services will help your practice increase your revenue and reduce medical billing inefficiencies that hurt your cash flow. You can get a free revenue cycle management check-up with our medical billing experts too! Schedule a free consultation today!