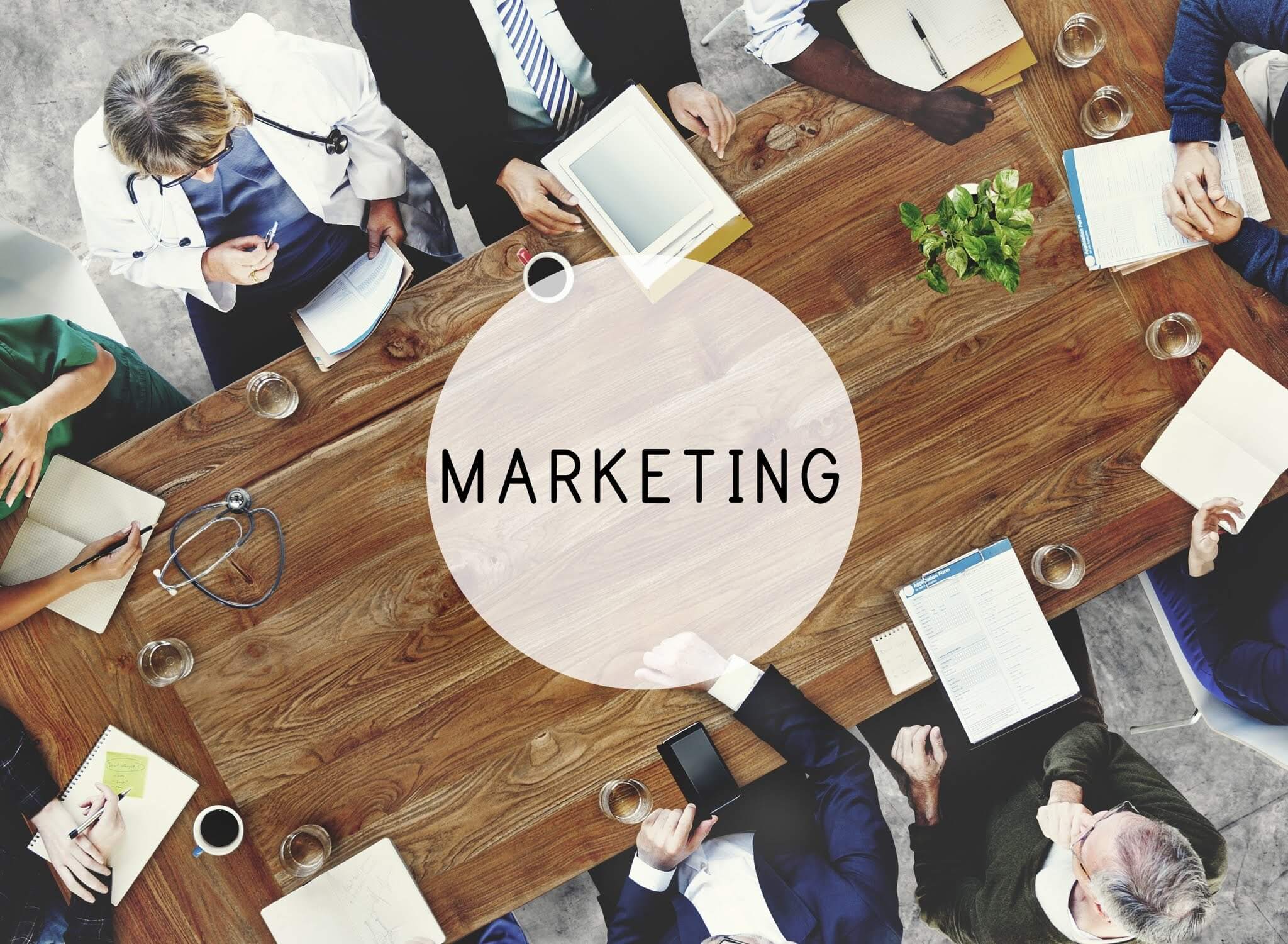 Running a medical practice is just like running a business. It's not just enough to have existing patients, you need to find ways to also attract new patients. Lucky for you, millennials are now very health-conscious and they often seek professional help right away if they feel as if something isn't right. And nowadays, more Americans have access to healthcare insurance, so it's more likely that they'll visit a doctor if needed.
However, most doctors fail to realize the importance of marketing or advertising their medical practice. In fact, we wrote a blog not too long ago pertaining to that very topic. But, for today's post, we're going to solely focus on your specialty - pain management.
I know that with everything that's already on your plate right now, sometimes you just don't have the time to think about how you can market your medical practice. Well, worry no more. This blog will help you learn how to start marketing your pain management practice.
The Importance of Pain Management Marketing Plan
Why do you think almost every business, no matter what industry they're in, market their products and/or services? Easy! In order to increase their sales and revenue. I mean, money is important right. So, if you want your medical practice to thrive in the industry, you have to create ways to gain more/new patients.
There has always been a negative image of the pain management specialty. Some even have been raided and closed by the Drug Enforcement Administration because of their "pill-mill" practices. This leaves the doctors who operate their medical practice ethically with a very stained reputation.
Pain management specialists who truly provide good patient care should understand that the best way to attract more patients is by taking advantage of social media. Patients who experience chronic pain tend to stay away from pain management specialists because of their tainted image. However, in the end, this just causes them to suffer more.
However, through pain management marketing, you will not only entice patients who suffer from chronic pain but you'll also educate them on the benefits that'll receive if they seek professional help. By utilizing the right campaign, you can increase awareness of your potential patients. Plus, it could even mean more revenue for you.
With a well thought out marketing plan, you can reap these benefits:
Build good rapport with the community including your potential patients and referring physicians
Sustain long-term growth and development
Promote and develop your medical practice
Combat negative stereotypes about ethical and comprehensive pain management
Developing A Medical Practice Marketing Plan
Each specialty requires different marketing plans depending on how long you have been in the industry, how many people know your clinic, and what services your clinic provides. It's important to know where you stand in the market in order to target the right audience. Because if you don't target the right audience, it could just be a huge waste of time and effort. So, before you do anything else, sit down with your team and ask yourself the following questions:
What are your strengths as a medical practice?
What achievements are you most proud of?
How are you better than the other pain management clinics nearby?
What do your patients love the most about you?
But, in order to really know how to improve your medical practice, you also have to think about your weaknesses. Ponder on the following questions:
What are your weaknesses as a doctor and as a medical practice?
What bothers you at work?
What are the common complaints that you hear from your patients?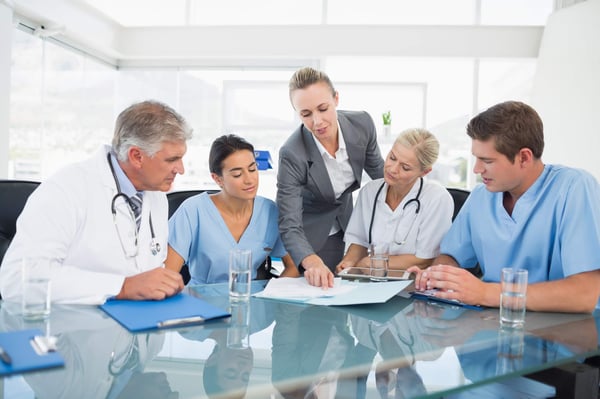 When you focus on the things that you're lacking, you can create a better marketing plan. Plus, you can target the right audience and create strategies that fit well with your patient's behavioral and psychological way of purchasing goods and services.
Also, don't neglect your staff member's opinions because they could have valuable information and insights that you might have missed out while brainstorming. When you work hand-in-hand with your team with one ultimate goal, growth, you will grow together.
Feedback: Consider Your Patient's Experience
If you and your staff can't agree on your strengths and weaknesses, the best way to gather data would be to ask your patient's for feedback. Ask them specific questions such as:
Were they greeted with the utmost courtesy by the front desk staff?
Were the waiting room, clinic rooms, and bathrooms clean and sanitary?
Did they get frustrated while waiting for their turn?
Was it easy for them to schedule an appointment with you?
Are your office hours okay?
How satisfied are they with their overall service when they come to visit?
Do they have suggestions on ways that you can improve your medical practice?
Sometimes, you may not be aware of what you need to improve on because you're focused on providing excellent patient care. That's why listening to what your patients have to say - in person or through email - is a great way to gather pertinent information in order for you to improve your medical practice.
How To Market a Pain Management Clinic
Gathering data is the hardest part in doing a marketing plan. Your patients are already aware that you truly care for their well-being and your staff members are now on board.
It's now time to formulate an effective message that can attract new patients.
Your marketing plan should have a clear message that focuses on your strengths. Never talk bad about your competitors in order to make yourself look good because your patients won't appreciate it. Make sure you have properly segmented your target audience so that you can create the perfect message for them.
Again, focus on what you're good at. Your messaging should be detailed but not long. Simply putting together a quick write up which sums you up as a doctor, how you can help your patients, and how you run your medical practice should be enough. It should also be captivating to read so readers will be enticed to check you out.
Top 4 Points Pain Management Marketing Plan You Should Have
Once you've created your messaging, it's time to start your marketing plan.
Before the dawn of social media and smartphones, physicians used to market and advertise their medical practice through printed media such as brochures, business cards, and phone books. Although word-of-mouth has proven to work throughout the last few decades, taking advantage of modern technology can help you gain more patients in a short span of time.
Here are the top four points that your marketing plan should include: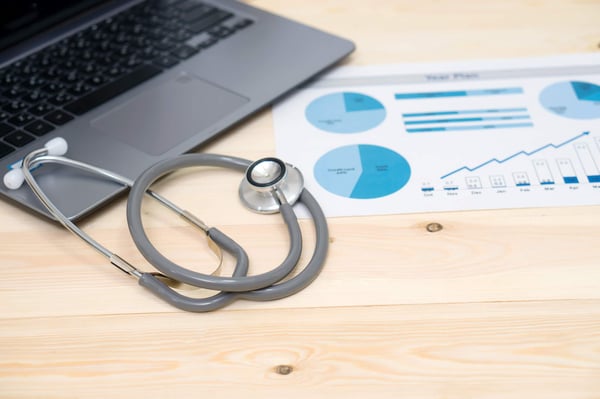 #1 Social Media
What's the best way to market your medical practice without having to spend a ton of money? Social media. Why? Well, here are a few statistics:
Facebook has a whopping two billion active monthly users
YouTube has one and a half billion monthly users
Instagram has 700 million monthly active users
Twitter has 328 million monthly active users
Snapchat has 255 million monthly active users
Facebook alone has two billion active monthly users today. Can you imagine how wide your connection would be? But, targeting everyone is wrong. You need to segment users into:
If they need it or if they want it
Their demographics
Their geographic location
Their behavioral and psychological buying behavior
Make sure to narrow down your target audience to people living in America, specifically near your location. From there, you can narrow it down even more based on the age bracket of your patients and if you only cater to man or woman or both. Lastly, from the shortlisted audience, target the ones who need your service.
Remember: As a pain management clinic, sticking to your messaging and keeping things as positive as possible will definitely help you gain new patients. When you market your clinic, post around four useful and informative items, such as blogs, every week.
#2 Email Marketing Campaigns
Almost everyone in the world has an email address. Most websites require an email address before signing up. This is why email marketing is such an important tool for your pain management clinic.
By creating an email marketing campaign, you can gain the following benefits:
Send existing patients appointment reminders & monthly newsletters
Send a welcome email to your new patients
Request reviews and referrals from your patients
I cannot stress enough how important online reviews are. Did you know that online reviews are just as effective as word-of-mouth marketing? Therefore, if you're not currently taking advantage of the power of online reviews, you should be! There are companies out there, like DrCatalyst, who can help you get awesome online reviews. And you know what the best thing about that is? You don't have to do it yourself.
#3 Website Development
Every medical clinic, medical facility, or healthcare organization should have a website. If you don't have one, it's time to create one! Create a website that is fully optimized for mobile and different search engines. If you want your pain management clinic to grow, a website is definitely necessary. 81 percent of people search online for their needs. From looking for a new car to looking for an amazing pain management specialist, people nowadays look up almost everything online.
#4 Network of Referrals
Typically, pain management specialists work hand-in-hand with other medical specialists and PCPs. If you make yourself and your practice is known and available, especially if you share the same patient, other specialists and PCPs will take note of how easy you are to work with. Stay in touch with them by:
Providing an accessible phone number
Encouraging constant communication for shared patients
Asking patients to tell their other doctors (if related to their sickness) about you
When you have a healthy working relationship with other physicians, it's easy for them to refer their patients to you when needed. Also, consider expanding your network in the healthcare industry by connecting to different hospitals, urgent care centers, and even large healthcare facilities.
Bring In The Professionals…
You may be an expert in pain management but maybe you're not an expert in marketing. Even if you know what to do, you just don't have the time to do everything on your own. Marketing a medical practice requires a lot of time, effort, and money. You should be hiring professionals who can handle the marketing side of your medical clinic for you. DrCatalyst, a remote staffing solutions company has a wide array of marketing services with an experienced team who can help you out.