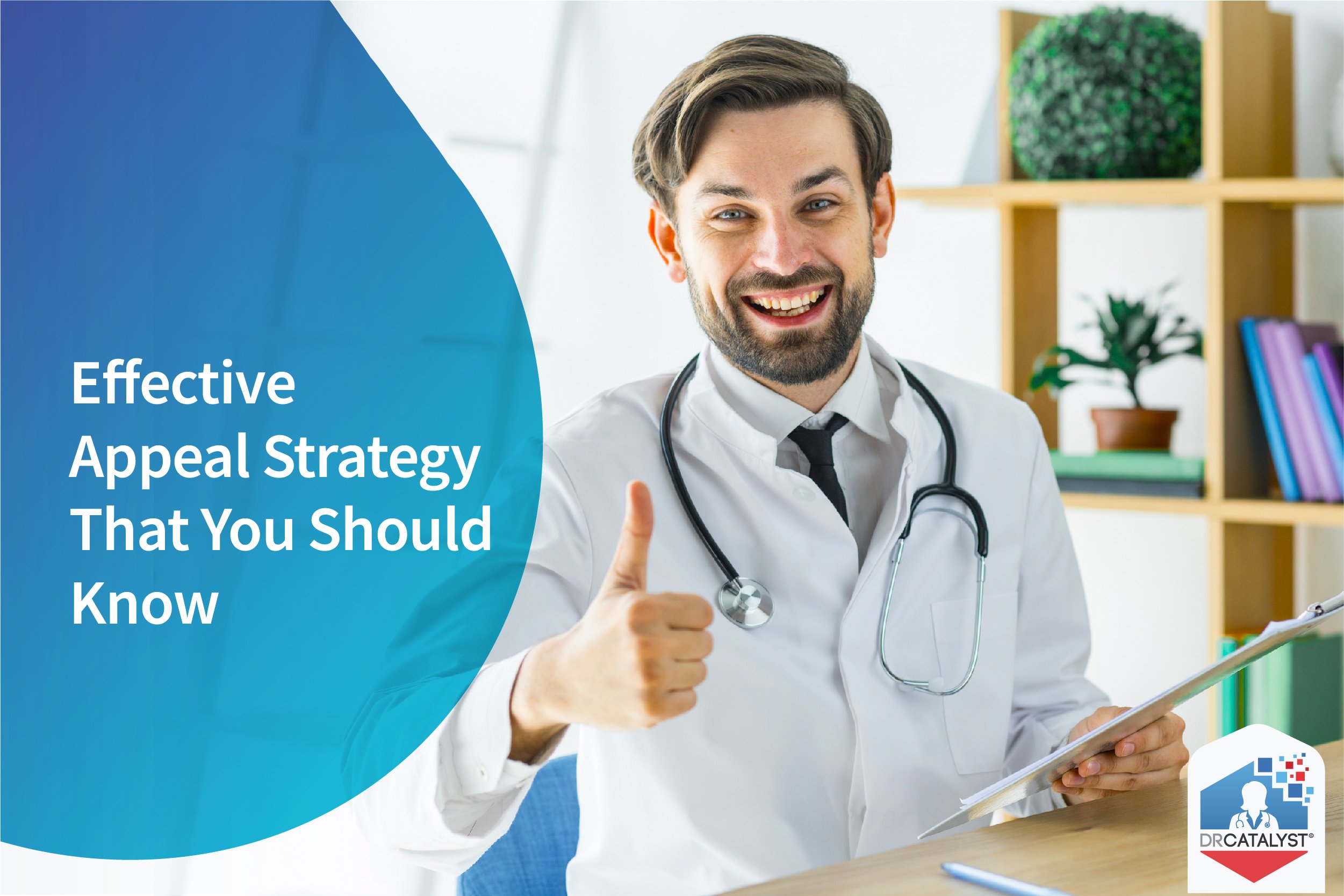 Medical Billing involves a complicated set of processes, factoring in different parties and stages to ensure timely and accurate payments and reimbursements. It is the cardiovascular system of any hospital, lab, or practice. In this blog, we will be discussing denied claims and how to effectively make an appeal. Why Claims are Denied
Denied claims are common, but preventable and amendable. Insurance companies can withhold reimbursement payment for many reasons:
Unregistered patient on the plan or insurance company.
No existing coverage of the claimed surgical procedure or treatment.
Unfiled pre-certification: One of the requirements of some insurance companies for the ambulatory surgical center (ASC) is a prior authorization or request for approval before providing medical services. In the absence of precertification, the claim may either be denied or payment may be reduced.
Documentation is inadequate and lacking in support of the medical procedure's necessity
Invalid or no referral number on file
Typos in data on the claim
Failure to submit necessary supporting documentation for claim arbitration
Effective Appeal Strategies for Denied Claims
Healthcare practices allocate a lot of their time and resources to appeal denied claims. The appeals will help prevent auditors from investigating difficult, problematic claims, and revenue loss. It will also prevent any potential compliance problems. Healthcare provider offices must spend their time and resources to appeal denied claims. This helps the providers to recoup the money, as well as preventing auditors from investigating difficult, problematic claims. At the end of the day, the inability to identify and appeal for denied claims indicates a failure in rectifying revenue leaks and medical billing errors. Thus, we've compiled some effective appeal strategies that you should know:
Look for a certain pattern of the reason for denial and learn from its mistakes. Investigate thoroughly all denied claims. Put remark and reason codes that will give an explanation for its denial. Identifying the root causes of denial can help expedite all of your appeal processes.
You may want to staff dedicated to documentation review for diagnosis. For instance, a service was verified but wasn't added to the claim. Never resubmit a claim without any changes and altercations to prevent any fraudulent billing allegations.
Establishing your goals comes with clear priorities when creating and submitting appeals within seven days after receiving the denial. Set strong appeal standards to avoid delays in investigation and response to denied claims to prevent missing the payer's timely filing deadline.
Review and Examine Thoroughly
Impose strict countermeasures in investigating and dealing with denied claims. Ensure you have enough evidence to back your appeal. It's more than just a letter of payment demand. Review the payer company's rationale for the denial. Secure a list of why you disagree with the insurer's decision. It demands a lot of detective work, such as a medical record and insurance provider's manual review and clarification of the submitted codes involved with the physician. The physician involved will need to take part in the investigation if the denial is about its medical necessity.
Consolidate Strong Evidence

An effective appeal is supplemented by supportive sources. You will need to secure evidence from the following to refute denied claims from medical necessity and others:

CPT Manual
AMA Publications
Peer-Reviewed Medical Literature
Insurance Company's Contract Policy
Published Reimbursement Policies
Marketing Materials of the Insurers
Your Quality Guidelines
Physician's Statement
Class Action Settlements of Medical Practices Versus Insurance Companies

Keep copies of your appeals, and its accompanying documentation in case you need to create an appeal for a similar situation in the future.
Mark Your Calendar

Follow-up on your appeal in 30 days after you have submitted it by calling the insurer. You can contact a supervisor if they did not receive any claim so you can resubmit it as soon as possible.

Furthermore, all of the gathered data will help provide insight into solving denied claims faster. You can also rely on syncing your practice management system to your medical billing software to automatically track and report all data.
Partner with DrCatalyst
Be worry-free about your appeal process with our outstanding medical billers and coders. DrCatalyst offers end-to-end revenue cycle management services that will help your practice increase your revenue and reduce medical billing inefficiencies. You can also get a free revenue cycle management check-up with our medical billing experts!