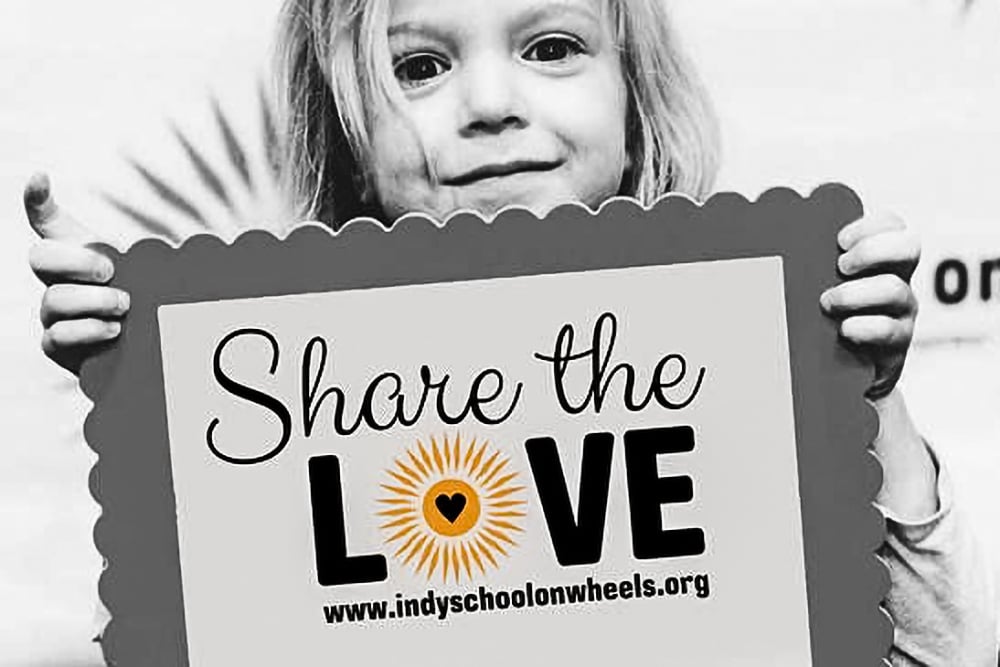 What DrCatalyst Is All About
As a medical provider, not only is retaining patients a challenge, but you also have to juggle numerous operational, clinical, and administrative issues such stacked up paperwork, A/R backlogs, plus more. These administrative and clinical tasks likely prevent you from focusing on what you do best - patient care. DrCatalyst saw this pain point and decided to do something about - hence the birth of our company a few years ago.
We work very hard every day to help medical practice and providers across the country earn more while saving more. Our main goal is to create a partnership with medical practices and providers that provides cost-effective, patient-friendly, and accessible medical services that are designed to automate your workflow and improve the healthcare you deliver.
DrCatalyst is a leading, privately-held medical services company that helps hundreds of healthcare providers across the United States. From medical billing to medical marketing, we can handle all front-office and back-office operations so that you can give more time to your patients. Plus, our services can be customized and tailored specifically to complement your current operations in order to grow your practice.
Essentially, we are committed to providing you with operational services that will allow you to give more time and attention to your patients while saving you time, resources, and money.
The DrCatalyst Culture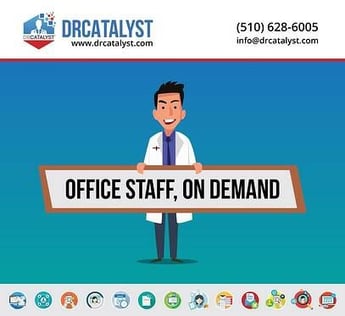 We've helped hundreds of practices and across the US save up to 40% of their operational costs. However, that wouldn't be possible without the dedicated team members that make up DrCatalyst. We are a global company that has offices in the United States, Puerto Rico, India, and the Philippines. Spread out across four different countries, our 300+ workforce is made up of certified, experienced medical professionals ranging from clinical nurses to medical coders to healthcare marketing experts. At DrCatalyst, we are dedicated to helping medical practices grow and achieve their goals.
And when it comes to our company culture, we pride ourselves on having a fun, engaging and productive work environment. Below are just a few highlights of what makes our company so special.
For our employees all over the world, we provide…
Relocation Packages. If you're not located close to one of our offices, our company often offers a relocation allowance/package that makes the move less stressful and hassle-free.
Free Meals. I think this one is self-explanatory. Who doesn't love a free meal?
Unlimited Coffee and Ice Cream. Uh, hello? Who doesn't want unlimited coffee and ice cream? Employees at DrCatalyst stay alert with a cup of joe in the morning (or midday...and again in the afternoon for the true coffee lovers) and stay cool thanks to having unlimited access to ice cream.
Performance Incentives. DrCatalyst aims to compensate employees well (salary wise), plus also provide a little extra through performance and attendance incentives.
Company-sponsored Outings. DrCatalyst puts together several fun company-sponsored outings and events throughout the year.
Team Building Activities. We take teamwork seriously at DrCatalyst. That's why the company provides opportunities for team members to bond with one another during company-sponsored activities.
Interest-Based Clubs. The team has put together opportunities for employees who share the same passion and hobbies to meet and engage with one another.
International Travel Opportunities. Top-performing employees have the opportunity to visit and learn from our offices in India and the United States.
DrCatalyst Gives Back
Since our inception, giving back to the communities where our partners, clients, and employees live and work has been part of our vision. And to ensure that we continue to carry out that vision, we aim to continue to give back each year. One of the organizations that we are proud to support is a local nonprofit located in Indiana called School on Wheels.
About School on Wheels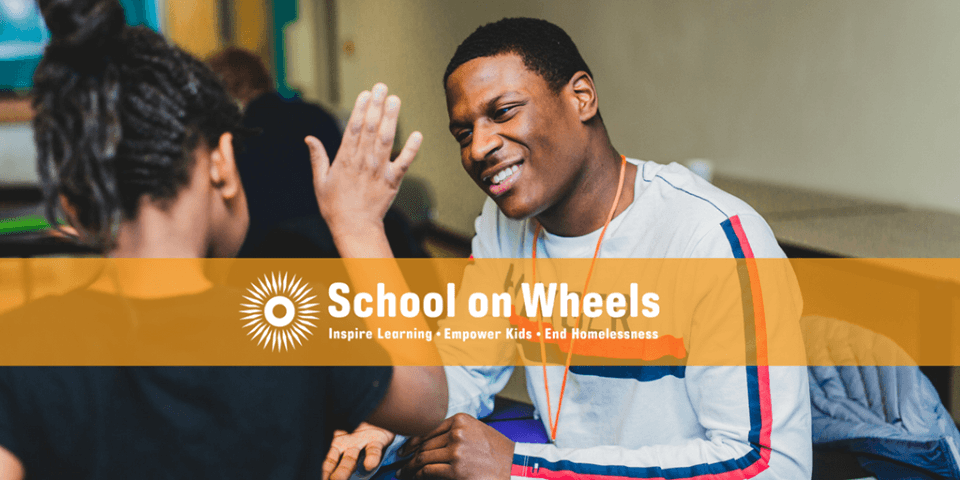 History of School on Wheels
We chose to support School on Wheels because we strongly believe in their mission (you'll learn more about it below). Here's a quick overview of the organization:
In 2001, School on Wheels was founded in Indiana. During its first year, School on Wheels, along with its staff of two and 11 volunteers, tutored over 50 children at two shelter partners. Since then, they have served nearly 400 children each year at 15 partner sites with the help of over 440 volunteer tutors. Wow! Through their programs, they have worked with both the children and parents so that they can become the best advocates for their education.
Their Mission
School on Wheels' main mission is to break the cycle of homelessness through education. They provide one-on-one tutoring, educational advocacy and wraparound academic services for children and families impacted by homelessness. Over 400 volunteers have helped them create an impact on the lives of hundreds of children each year at 15 sites throughout Indianapolis.
There are over 5,000 children impacted by homelessness in Marion County, Indiana, each year - families make up more than one-third of the homeless population. Without intervention, research indicates that children impacted by homelessness frequently ready below grade level, are more likely to be held back a grade, and are less likely to graduate. In fact, did you know:
Students impacted by homelessness have lower educational achievement among all grades than their housed peers.
They are more likely to have behavioral and learning disabilities than their housed peers.
Students experiencing homelessness change schools an average of three times while homeless. Each time, it takes four to six months to catch up academically.
Their Programs
School-based program benefits
Provides one-on-one tutoring in a group setting. Tutoring focuses on homework completion and attaining grade-level skills utilizing toolkit activities that contain grade-aligned activities for all ages.
Develops individualized learning plans focused on each student's unique needs
Facilitates teacher meetings to gain knowledge on how to best support each student
Coordinates home visits to families
Offers workshops to engage parents in the school community and aids them in becoming advocates for their child's education
Provides behavioral intervention when appropriate
Supplies physical items to prepare each student for school (things such as uniforms, backpacks, school materials, etc.)
Shelter-based program benefits
Provides one-on-one tutoring in a group setting. Tutoring focuses on homework completion and attaining grade-level skills utilizing toolkit activities that contain grade-aligned activities for all ages.
Offers parent workshops for each partner site focused on relevant educational topics each semester.
Provides office hours with School on Wheels staff are held each week at every partner location.
Connects with the teachers and parents of the children in our tutoring programs to build a more comprehensive picture of each student's educational and social development needs.
Connects parents to resources in the community to create a web of support for the families we serve.
DrCatalyst x School on Wheels
This year, DrCatalyst pledged to donate a recurring amount of $250 monthly to School on Wheels. This pledge will help School on Wheels have the ability to provide 12 months of one-on-one tutoring for two homeless children and 20 weeks of after-school snacks for two tutoring sites.
Here's the best part about their program - if you were interested in donating to them, your donation could help with homework completion and improve grade-level skills that are critical to achieving academic success. This is why School on Wheels works with schools, shelter partners, social workers, teachers, and the children's parents so that they can provide full support to preschool-aged children and deliver educationally-based case management services at transitional and permanent supportive housing sites for families who have exited homelessness. Every donation helps to continue the mission that they have in order to help the less fortunate children.
At the end of the day, we're more than just a company who serves our clients, we serve the community as well. It's important to give back to the community and at DrCatalyst, we believe that businesses have a social responsibility to donate resources and time to local nonprofits. If you wish to donate to School on Wheels as well, click here or check out their Facebook page to visually see the impact that they're making and to learn ways that you could potentially help.
DrCatalyst - Office Staff, On Demand, Serving with Passion and Love.