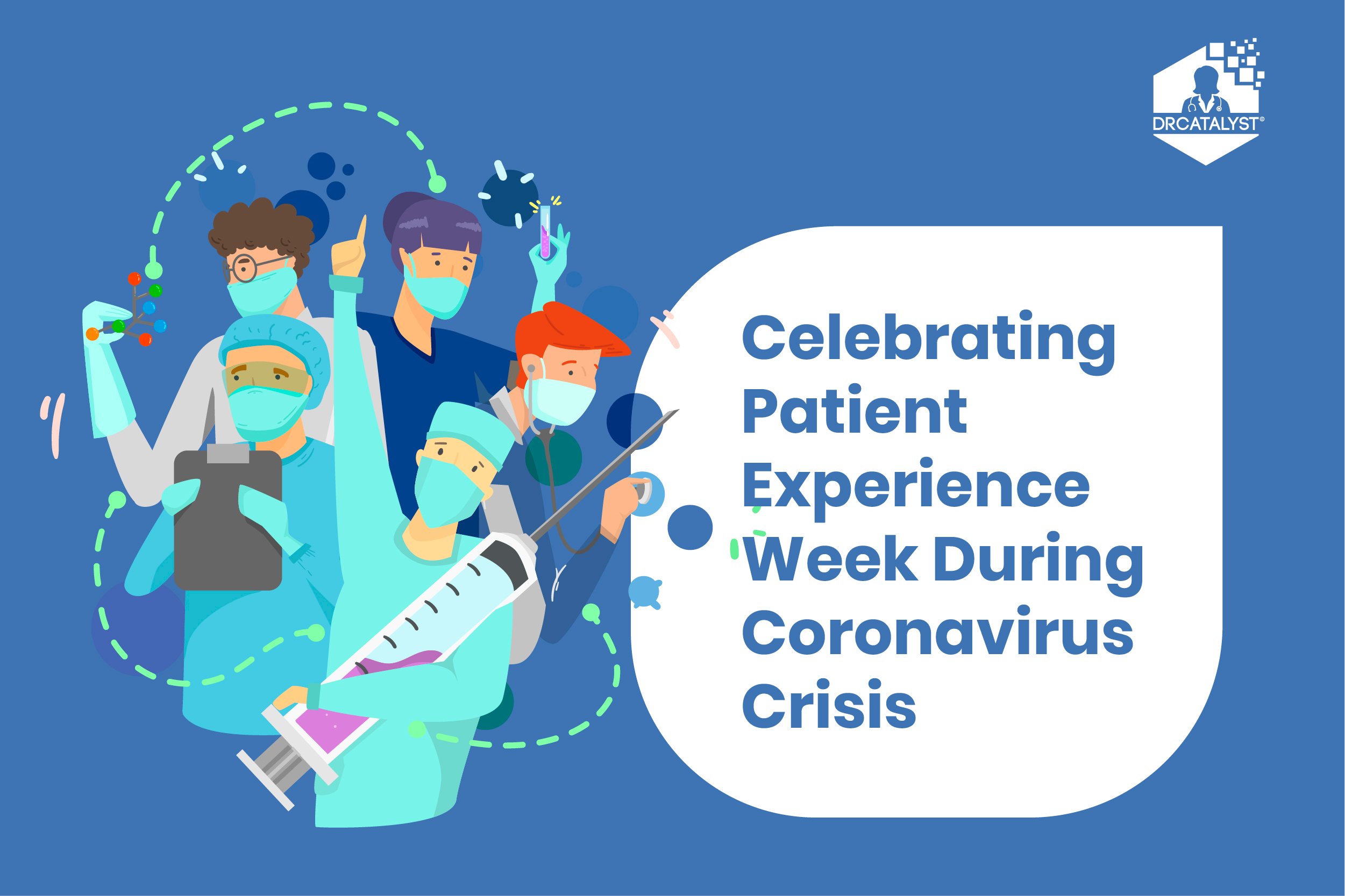 Overview
It is the time of the year again where medical practices celebrate the National Patient Experience Week. The healthcare industry is all about the patient experience and it should be lived everyday. It is lived minute-to-minute by a person whose life is in the hands of a healthcare practitioner. In case you haven't heard of such a celebration, Patient Experience Week is a week-long celebration for all healthcare staff that has made an impact on patients. It is to show our appreciation for their hard work and to encourage their continued efforts on behalf of patients. This is celebrated in the last week of April. When did the Patient Experience Week start?
History of the National Patient Experience Week
The Beryl Institute started this celebration to honor and commend passionate and caring healthcare professionals for the exceptional quality care they provide patients. Patient Experience Week is celebrated by healthcare professionals across an array of specialties to help them be more inspired and motivated to keep working hard each day.
The Beryl Institute defines the patient experience as the sum of all interactions shaped by an organization's culture that influence patient perceptions across the continuum of care. As human beings, we deeply care for another. This is the core value in the healthcare industry. The experience never ends and starts well before people enter the four walls of your medical practice. In the end, it all comes down to the perception of the end-user, which is the patient.
Importance of Patient Experience Week
It is important to understand how important providing an excellent patient experience is. The moment your patients connect with you by calling your clinic, sending you a message in any of your social media accounts, or by filling out a form on your website until they step foot in your clinic, you already need to make a good impression. This is critical in keeping your patients happy and satisfied with your service. As healthcare professionals, it is critical that you build a good rapport with your patients. Having a positive relationship will help in building patient loyalty and retaining patients. And keeping loyal patients in a competitive environment will ensure that your medical practice will survive and thrive.
As mentioned earlier, patient experience week was created to honor all healthcare professionals all over the world. This is to celebrate their accomplishments and contributions to the healthcare industry. From nurses, medical technicians, radiologists, physicians, specialists, patients, families and all the communities that have been served, Patient Experience Week aims to bring all the healthcare professionals and organizations from across the nation to celebrate this event.
Benefits of Celebrating Patient Experience Week
Celebrating and fostering a good relationship and providing great patient experience can be beneficial to your medical practice in the long run. Here are some of the benefits of celebrating Patient Experience Week:
Improved patient engagement. Good patient engagement is important as it keeps your patient informed and interested in what you can offer. If you have good patient engagement, it is something that should be shared and celebrated during the Patient Experience Week! Won't you agree? However, if you're having troubles in engaging your patients, then the Patient Experience Week will be a good opportunity to improve your patient engagement. You can search for valuable tips and advice from the Internet and apply them to your organization. Use the week to mingle and interact with different kinds of people from across the country.
Better healthcare outcomes. Creating a positive and safe healthcare environment for your patients can reduce their stress and anxiety. This will help in facilitating the healing process.
Create a united team. Whether you are a private practice or part of a large healthcare organization, having a great team of medical staff will be advantageous in providing quality care to patients. When your medical staff gets along well, a strong foundation is created that nobody will be able to shake it. The Patient Experience Week can increase the staff morale and improve communication between healthcare professionals. Celebrate the week by showing your gratitude and appreciation to your medical staff.
Improve patient satisfaction. The healthcare industry has fierce competition, especially during these times. Your competitors can snatch away your patients in just one snap. Use the Patient Experience Week to inform your patients that you care about your medical staff and that you appreciate all their efforts. They will also see how fun and amazing your medical practice is.
How to Celebrate Patient Experience Week During the Pandemic
If you want to keep your patients while showing appreciation to your medical staff, then celebrating the Patient Experience Week is one thing you should do. Because of the coronavirus pandemic, you might not be able to celebrate it the usual way. But it should not stop you from doing so. Here are some of the ways you can still celebrate Patient Experience Week:
Awards or Recognition Ceremony
The coronavirus should not stop you from providing recognition to your staff members especially in these trying times. As frontliners who are fighting everyday not just for their patients but also for their health and well-being, it is important to show them how important their work is. Saying thank you and encouraging them to be productive and innovative will make them feel good and appreciated. It is important to note that people who are appreciated provide exceptional care to patients.
Send a care package to your medical staff's homes.
Going to work and risking your life for your patients is one of the hardest yet fulfilling feelings in the world. This is especially true in this coronavirus crisis. You need to show to your medical staff that what their doing makes a huge difference in the community. What better way to show your appreciation by sending them gifts or care packages in their homes. This way, they'll be able to feel that you care about them.
Hold an online meeting and give encouraging words.
It is possible that going to work may not be an option to all of your medical staff anymore but it should not prevent you from celebrating Patient Experience Week. You can hold an online meeting and offer words of encouragement to your medical staff. They might be scared and anxious about what is happening right now and they might need your support. By doing so, you'll be able to let your medical staff know that despite the pandemic, you are there for them and that they can come to you whenever they need help.
Have a social media and website recognition platform.
During these challenging times, doing online activities and transactions are highly encouraged. Why not take advantage of it in celebrating the Patient Experience Week? Website announcements, emails and social media are excellent tools to get multiple messages across to different audiences. You can show your gratitude by dedicating an announcement or post to your special team of patient-experience all-stars. Most people appreciate being appreciated, and one of the best ways to show them they're doing a great job is to recognize them on social media.
Conclusion
Now that you have an idea of what Patient Experience Week is all about, you can start planning on how to celebrate it. Remember, you can be creative in celebrating the event. And if you are looking for a company that can help your medical practice or improves your patient experience, DrCatalyst would be more than welcome to help you. We provide services like medical billing, medical transcription, medical marketing, clinical and administrative, and more! Schedule a meeting with us to learn more!