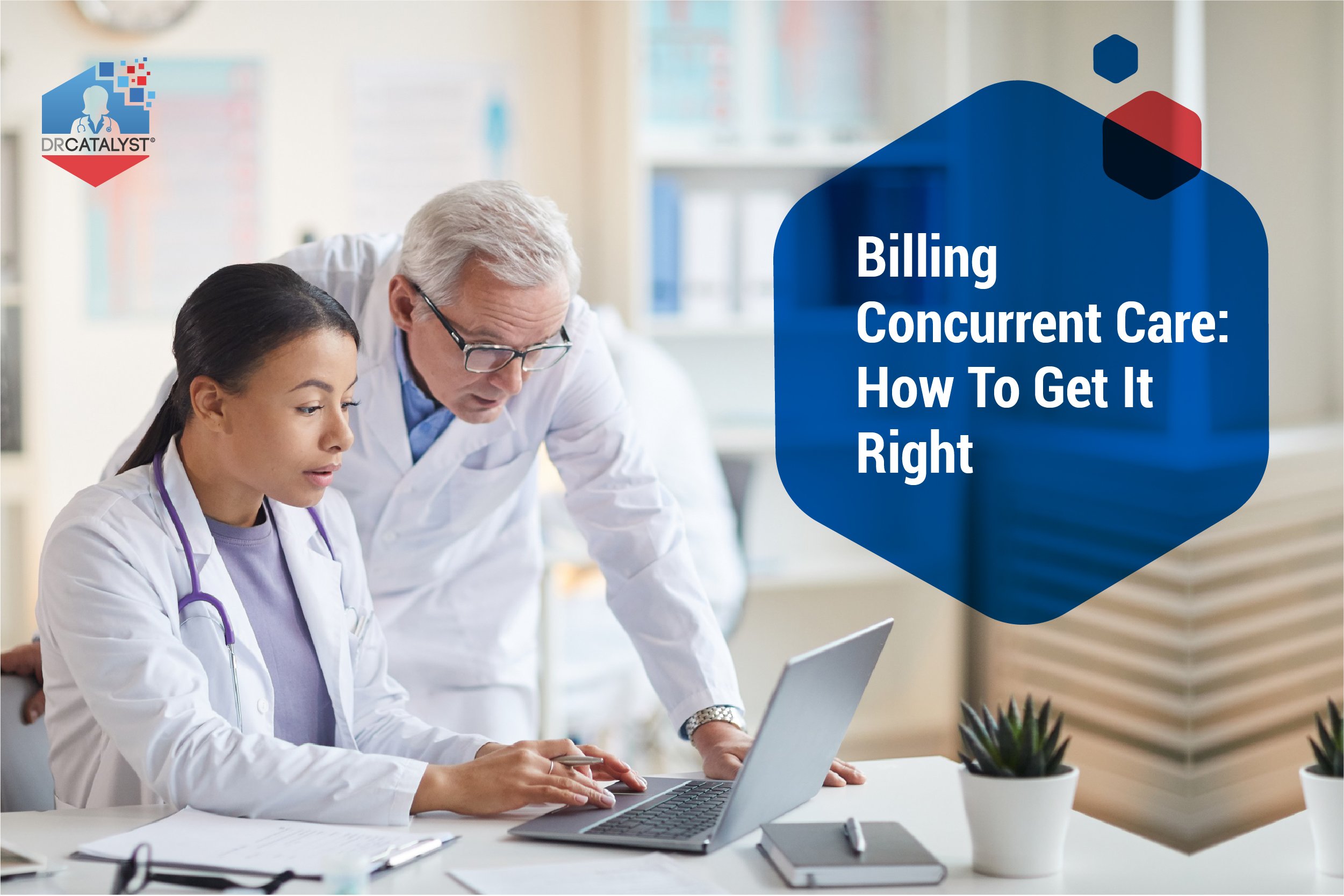 What is Concurrent Care?
Concurrent care, according to the Medicare Benefit Policy Manual, is when a patient gets the same service on the same date from two or more physicians from the same clinic, hospital, or practice. Thus, healthcare providers have an imperative obligation to know how to structure their clinical activities appropriately and bill correctly for concurrent care.
For example, a general practitioner and a cardiologist submitted a claim to Medicare for subsequent hospital care rendered to the same patient on the same date of service, with the same diagnosis on their claim forms. However, concurrent care would not be an issue if the cardiologist can bill an inpatient consultation according to the request of the general practitioner.
Why Is It Important to Get Concurrent Care Right?
The reason is pretty simple.
To avoid claim denials and get paid properly.
Insurance providers will only reimburse one provider of the patient, who also provided the same service on the same date. This means that they will deny the other claims submitted by other physicians unless they are able to differentiate their given services.

The Merritt Hawkins 2017 Review of Physician and Advanced Practitioner Recruiting Incentives states that 90% of their searches are employed rather than independent practice. That means that there may be multiple healthcare providers and specialists who bill their services under the same group practice and tax identification number. It heightens the risk of a denied claim.
Concurrent Care Billing
It can be tricky to avoid claim denials when billing for concurrent care. Firstly, a healthcare organization can bill only one claim per day per patient for concurrent care. It happens because the physicians involved are covered by the same tax ID number under the same specialty.
You will need to combine all the services rendered on one calendar day into one charge. However, physicians from the same group and same specialty can submit different claims for unrelated problems/diagnoses of the same patient and same date. For example, a patient might have a new or different diagnosis that hasn't been documented during their visit or inpatient stay.
The best way to ensure an approved claim for concurrent care is to file it before the other physician. More often than not, whoever gets it to the insurance provider first will be paid. Thus, you need to make sure to call your billing office as soon as possible to submit a claim electronically that day for rendered service.
How to Bill for Concurrent Care?
First and foremost, most insurers like Medicare require seeing multiple physicians for a single patient needs to be "reasonable and necessary." You can determine if it's reasonable and necessary with the following criteria:
The patient's condition must justify the need for services of more than one physician on an attending basis than a consultation basis.

Each physician must provide "reasonable and necessary" individual service.
Insurance carriers factor in the physician's specialty and diagnoses to determine if it fits their definition of concurrent care. That's why they will be unlikely to view concurrent care as reasonable and necessary if it's from physicians of the same specialty or group. You also need to take into consideration that even if Medicare acknowledges the need for the patient to have multiple physicians for concurrent care, it does not ensure a claim approval.
For example, Medicare may not deem it as a medical necessity if a family physician and a general internist provide care for the same patient. They might question the claim due to the similarities of the skills and knowledge of a family physician and a general internist.
Partner with DrCatalyst
Go hassle-free with your concurrent care billings with our outstanding medical billers and coders. DrCatalyst offers end-to-end revenue cycle management services will help your practice increase your revenue and reduce medical billing inefficiencies that hurt your cash flow. You can also get a free revenue cycle management check-up with our medical billing experts!
Schedule a free consultation today!