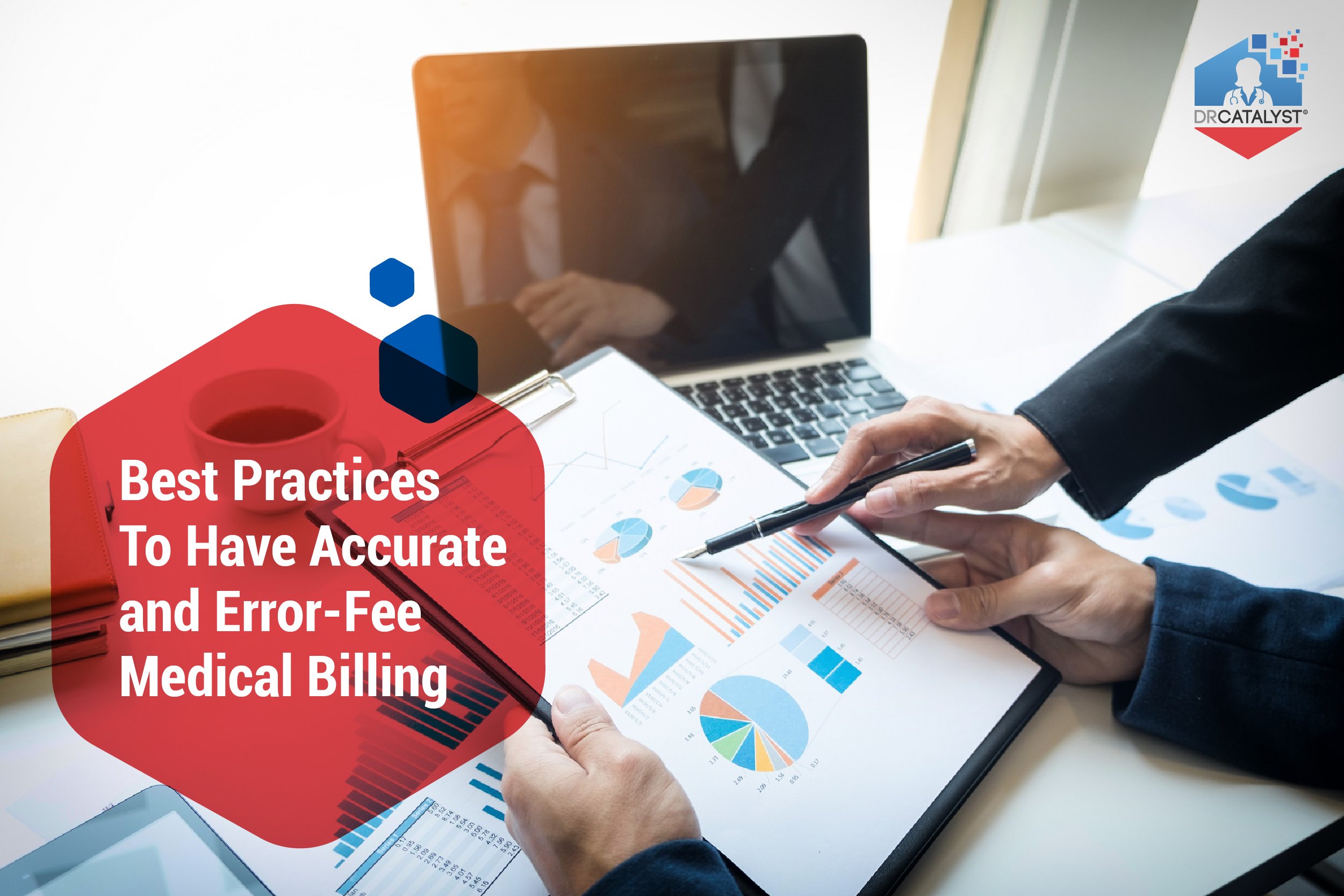 There are many complexities involving medical billing coding. More specifically, the long and tedious list of codes that can challenge even the best and most organized billing staff. Even slight mishaps can eat away your practice's bottom line. That's why our medical billing specialists compiled the top 10 ways on how you can avoid errors and mistakes:
Use the Latest Coding Manual
Never use an outdated coding manual as a reference. Always update your manuals and coding strategies by attending seminars to keep up with the latest standards. Expect a more seamless billing process for your claims and relief for both you and your patients.
Highlight Bilateral Services
Bilateral services refer to procedures like X-rays, vaccinations, medications, etc. Coders must be aware of its inclusivity by explicitly highlighting the services. Its emphasis is crucial in remote work to inform the billers in case the doctor misses it.
Keep tabs on the available benefits
You can prevent a lot of errors if you can verify the available benefits at its source beforehand. You can easily use any recently entered information if it's an old patient. However, a change in the patient's data like insurance provider, policy limit, or the terms of service can lead to errors. Thus, it's important to always verify details for both new and old patients. Communicate properly with the insurer all existing pending or sent authorizations, co-payment options, healthcare benefits, and the coverage term. Verifying thoroughly all information will play a critical role to avoid billing errors.
Never report a small procedure to a comprehensive one for the insurer may need to pay a higher reimbursement rate to the healthcare provider. May it be deliberate or unintentional, try to avoid upcoding if you want to prevent any compliance and legal issues in the future. Thus, always furnish accurate codes to avoid claims rejection and litigations. Your practice might suffer from heavy penalties in case an upcoding incident happens.
Inspect for Any Wrong Information or Mistyped Details
The smallest and the simplest of mistakes on patient information can ultimately lead to a claim rejection. A trivial typo in a patient's name, birthday, or gender can ruin the billing process. It also applies to any typo on policy and group numbers for claims or prior authorizations.
Choose the Right EHR System
An incomprehensible written prescription is a sure way of getting your claim rejected. Getting the right EHR for your practice can eliminate errors. Your staff must be trained to raise questions and double-check any unclear coding or rendered service. Also, you can sync your automated billing systems to your EHR. However, the staff will need thorough training to ensure a smooth billing operation.
The submission of incomplete data will lead to denial or delay of reimbursement. Omitting the inclusion of a fourth and fifth digit, or not linking a diagnosis code to Current Procedural Terminology (CPT) Healthcare Common Procedure Coding System (HCPCS) code can impact the claims processing. Although human error is the root cause of this, it can also be due to inaccurate diagnosis information.
Tighten Coding QA Process
For a successful reimbursement of healthcare claims, ensure correct procedure codes, and diagnosis. The invalidation of claims may be caused by the following:
Insurer makes wrong assumptions
Wrong codes
No medical necessity for treatments
A procedure is done without authorization
Always do auditing to avoid hassles from double billing. It is one of the common mistakes since the provision of canceled or rescheduled procedure bills will exacerbate the risk of claim denials. However, using chart audits will avoid the proliferation of these errors.
It is the duty of a coder to take precautions to make sure that each code is accurate since certain ICD-10 codes require the last two numbers to be exact to prevent denial. It is convenient to refer to the codebook when coders face the problem of whether the diagnosis is correctly coded or not.
Partner with DrCatalyst
Go hassle-free with your billing operations with our outstanding medical billers and coders. DrCatalyst offers end-to-end revenue cycle management services that will help your practice increase your revenue and reduce medical billing inefficiencies that hurt your cash flow. You can also get a free revenue cycle management check-up with our medical billing experts!
Schedule a free consultation today!