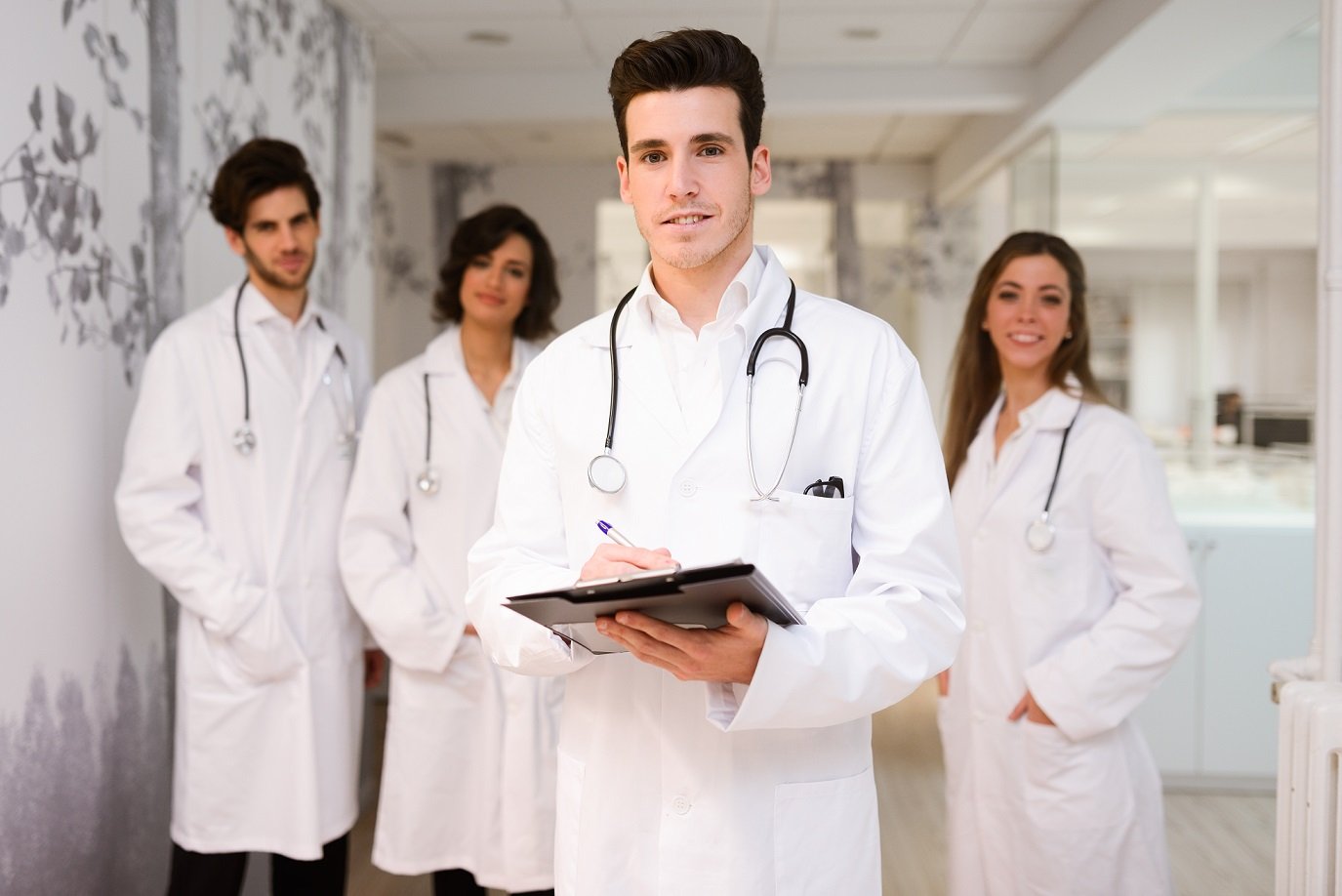 In a previous article, we shared an overview of the provider credentialing process. In case you missed it, click "Provider Credentialing: An Overview of the Process" to read the first part of the article.
Now, you might be wondering why we decided to write a part two. We decided to write this second article mainly because provider credentialing is such a complex topic, and we want to ensure that you understand the benefits of outsourcing provider credentialing.
To provide you with an overview of why you should consider outsourcing provider credentialing, we've listed six of the top benefits. We'll discuss the different benefits one by one below.
Now, let's get to the details.
Top Benefits of Outsourcing Provider Credentialing
Reduces operating costs (typically around 30-40%)

Operating costs are the expenses that are associated with a business' day-to-day maintenance and administration costs. The total operating cost for a company includes the cost of goods sold, overhead expenses, and of course, the operating expenses. The total operating cost is deducted from the gross revenue and reflected in a company's income statement.

Operating costs are typically composed of many components of operating expenses including:

Rent
Repair and maintenance costs
Utilities
Salary and wage expenses
Accounting and legal fees
Bank charges
Sales and Marketing costs
Advertising
Travel expenses
Entertainment costs
Office supply costs

Operating costs are also composed of the cost of goods sold, which are the expenses directly related and tied to the production of goods and services. Some of which are:

Direct labor
Direct material costs
Rent of the plant or production facility
Benefits and wages for the production laborers
Repair costs of equipment and machine (if applicable)
Taxes of the production facilities

It is expensive and hard to manage a clinic. The rent itself is very costly, especially in California and New York. As doctors/business owners, when you find a way to cut operating costs by a staggering thirty to forty percent, you should strongly consider that solution.

So, how exactly can you save up to 30-40 percent of operating costs?

Here are just two quick examples of how outsourcing provider credentialing can help you save up to thirty to forty percent on operating costs:

More Space. Usually, remote assistants have their own workstation and equipment, correct? So, you won't need as much space if you outsource certain billing and administrative tasks, such as provider credentialing. Hence, if you don't need as much space, then you won't have to lease as big of a space for your practice. Or, if you still have a big space, that space can be utilized to additional staff, besides credentialing, that do other tasks to keep your practice up and running smoothly.
Less Labor Costs. The average working American who graduated from college typically earns around $66,000 annually. When they pursue an advanced degree, it can reach up to $77,000 per year. It is very expensive to hire workers in America. So, if you outsource, you can save as much as $10,000 a year for one employee. That's a huge number!

Gives you the advantage of having experts on your team

What's so great about outsourcing is that you'll be able to get experts on your team without hurting your company's pockets. And best of all, you can do so without compromising your company's budget. Plus, hiring experts to do the job can not only help you save thousands of dollars, but you can also learn a lot from how different practices across the nation manage outsourced medical billing, physician credentialing services, and a whole lot more.
Allows your staff to concentrate on other tasks such as billing & collections

The credentialing process can be a long and challenging cycle. So, instead of typing up your staff with credentialing tasks, outsource it. This will free up your staff to concentrate their focus on your other major needs, such as billing and collections.

Just think about it, if your staff isn't preoccupied and bombarded with the credentialing process, then they can dedicate to focusing on other tasks such as insurance verification, collections, or just overall providing better service.
Gives you more time to concentrate on your patients and growing your practice

Provider credentialing can be a major headache. However, if you outsource your provider credentialing, you can focus more on your patients and the needs of your practice. Because, if you try to take on the provider credentialing process alone, it may consume too much of your time and result in you seeing fewer patients. And of course, seeing fewer patients won't help with the growth of your practice.

Fewer patients = Less revenue

Less revenue = Decline in the growth of your practice

A decline in the growth of your practice = Bankruptcy

Bankruptcy = Closed clinic

So if your goal is to see more patients, leave the credentialing process to an outsourcing company that you can truly rely on, such as DrCatalyst.
Eliminates hours of frustration

Provider credentialing is extremely frustrating, we know. You need to dedicate a lot of time, energy, and effort into the process. However, if you let an outsourcing company handle the credentialing process, you'll be able to let go of all the frustrations that typically come along with credentialing. You can set your focus on your patients and focus on improving the patient care experience. By doing so, you are giving your patients the five-star care that they deserve. In return, they will become loyal patients and will continue to come back to your practice.

Why Outsourcing Credentialing is Important?
Credentialing has been a massive migraine for all practices, no matter what size and specialty. It requires a lot of time and effort. Also, it is a tedious and complicated process that often is the reason for revenue cycle leaks. Such leaks consist of the inability to collect Medicare Payments, loss of revenue, and inadequate revenue cycle performance. Outsourcing your credentialing processes may be the best solution to plug in those leaks. Here are some of the reasons why:
Top-quality end-to-end credentialing process management. Companies like DrCatalyst are experts in medical billing processes like credentialing. Expect less to zero mistakes on your credentialing process.
Increase in revenue. You no longer have to worry about revenue cycle leaks for partnering with experts on credentialing will relieve your credentialing headaches and boost your reimbursements.
Expect precision and accuracy. You can bid goodbye to incomplete applications and wrong data. Outsourcing your credentialing processes can put your mind at ease. Also, you can expect detailed and time reports whenever you need to review their performance.
How DrCatalyst Can Help You?
Lucky for you, DrCatalyst is an outsourcing medical services company who has a wide array of services that can make you and your staff's day-to-day tasks bearable and less frustrating. We understand that dealing with credentialing is a massive headache on your end. So, in order to help you, we offer credentialing services that will provide you and your staff members with much-needed relief.
Partnering up with experts is never a bad idea. If you want, you can schedule a free consultation with DrCatalyst's Medical Billing Services today.
To learn more about DrCatalyst and how we can help you with your provider credentialing burden, schedule an appointment with our credentialing specialist today!
Interested in how DrCatalyst can help you with the Provider Credentialing process? View brochure