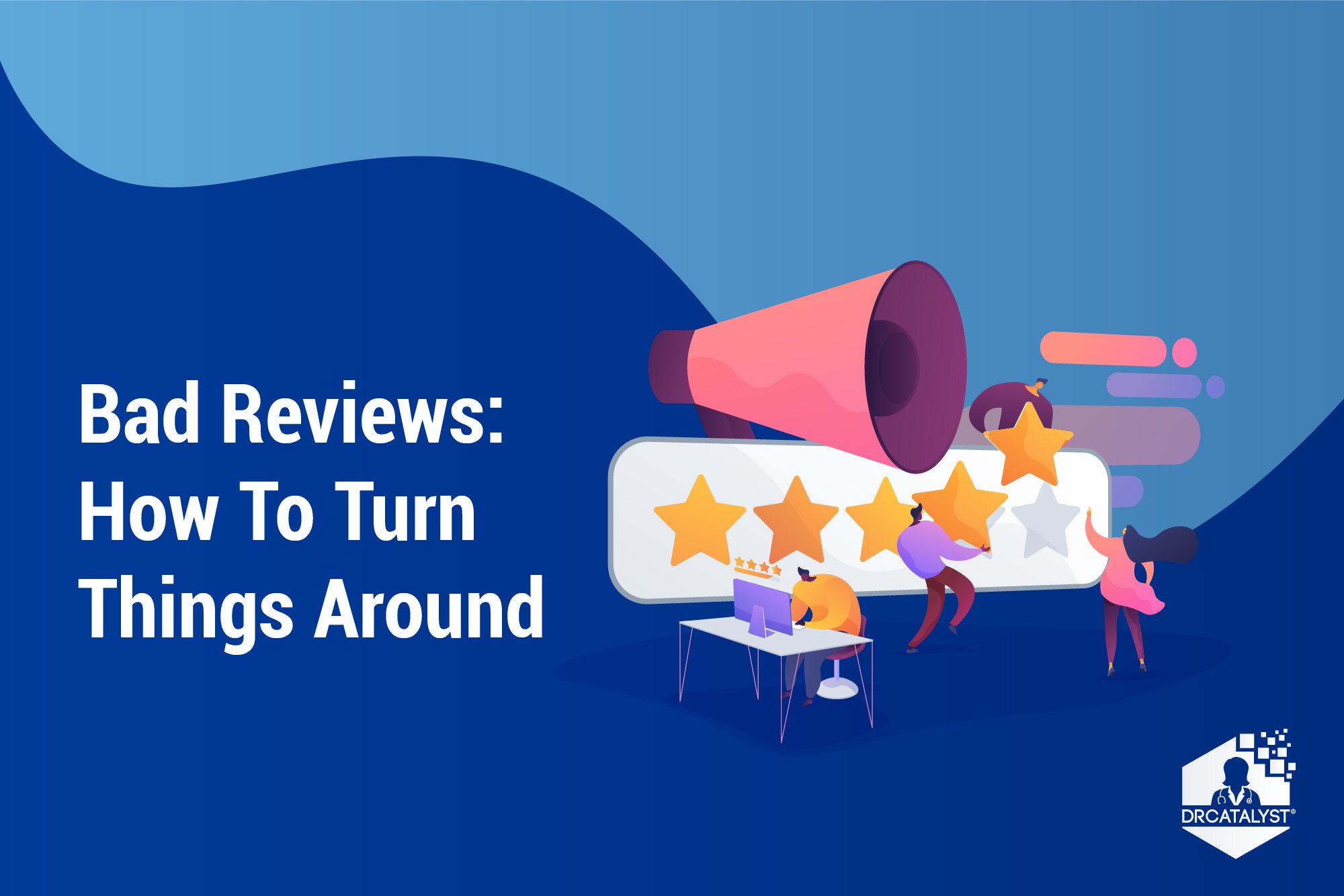 One online bad review can stain your name for a long time. Reviews are more critical than ever because patients are doing online research and referrals continue to wane. Prospective patients aren't relying on word of mouth. They want to see what people are saying online. Bottom line: You need to be aware of your online reviews and respond, especially to a negative review.
Why You Shouldn't Ignore a Bad Review
The reason is pretty simple-patient satisfaction is a priority in healthcare. You should aim to have a stronger relationship with your patients. Dealing with negative reviews can help that goal. full transparency and timely responses to reviews can help your practice:
Have accountability and integrity in the practice
Build a rapport with patients.
Focus on a patient-centered approach
Educate patients on processes and procedures.
A simple process of responding to reviews will improve your social media reputation.
How to Handle a Bad Review
Acknowledge the Complaint and Give a Specific Plan of Action
Accepting criticism is important, but you also need to show a dedication to fixing a problem. The patient needs to feel that you are taking a problem seriously. For instance, a patient is complaining about the long wait times in your practice. You may want to specify the steps that you are taking to solve them. Maybe you are testing out various patient scheduling strategies.
This show of acknowledgment and commitment demonstrates full transparency to your patients. A prospective patient will appreciate your actions and dedication to solving the issue. Perhaps it will help give them the confidence to book an appointment because they'll feel confident about how you handle problem issues.
Observe Strict Compliance to HIPAA guidelines and Patient Privacy Laws
Above all else, you need to comply strictly with HIPAA guidelines and patient privacy laws when responding to a patient review online. Responding to patients online can be tricky since even confirming that a person is indeed a patient in your practice is already a HIPAA violation. However, you may consider a basic formal response script in order to safeguard any PHI and protect yourself from any possible litigation. Try to use offer a generic script by using general terms that may apply to all circumstances. General terms may involve discussing office regulations and standard office protocols or encouraging patients to call your practice as soon as possible. It may not work in all cases, but it can act as a solid guideline for responses.
You may want to consider taking the response offline after posting a generic response script when a negative review digs into complicated or intricate issues. Contacting a patient to talk or inviting them to the office helps you to personally answer patient problems without stressing over privacy issues. The patient might well revise or remove a negative review if they are satisfied with your response.
Partner with the Right Team
DrCatalyst can triple your patient volume by utilizing top digital marketing strategies, all while staying HIPAA compliant. Yes, it's possible!
HIPAA compliance doesn't have to be a roadblock in achieving your branding and marketing goals. Talk to our marketing experts and let's start building your stellar online reputation TODAY.
Schedule a free consultation today!