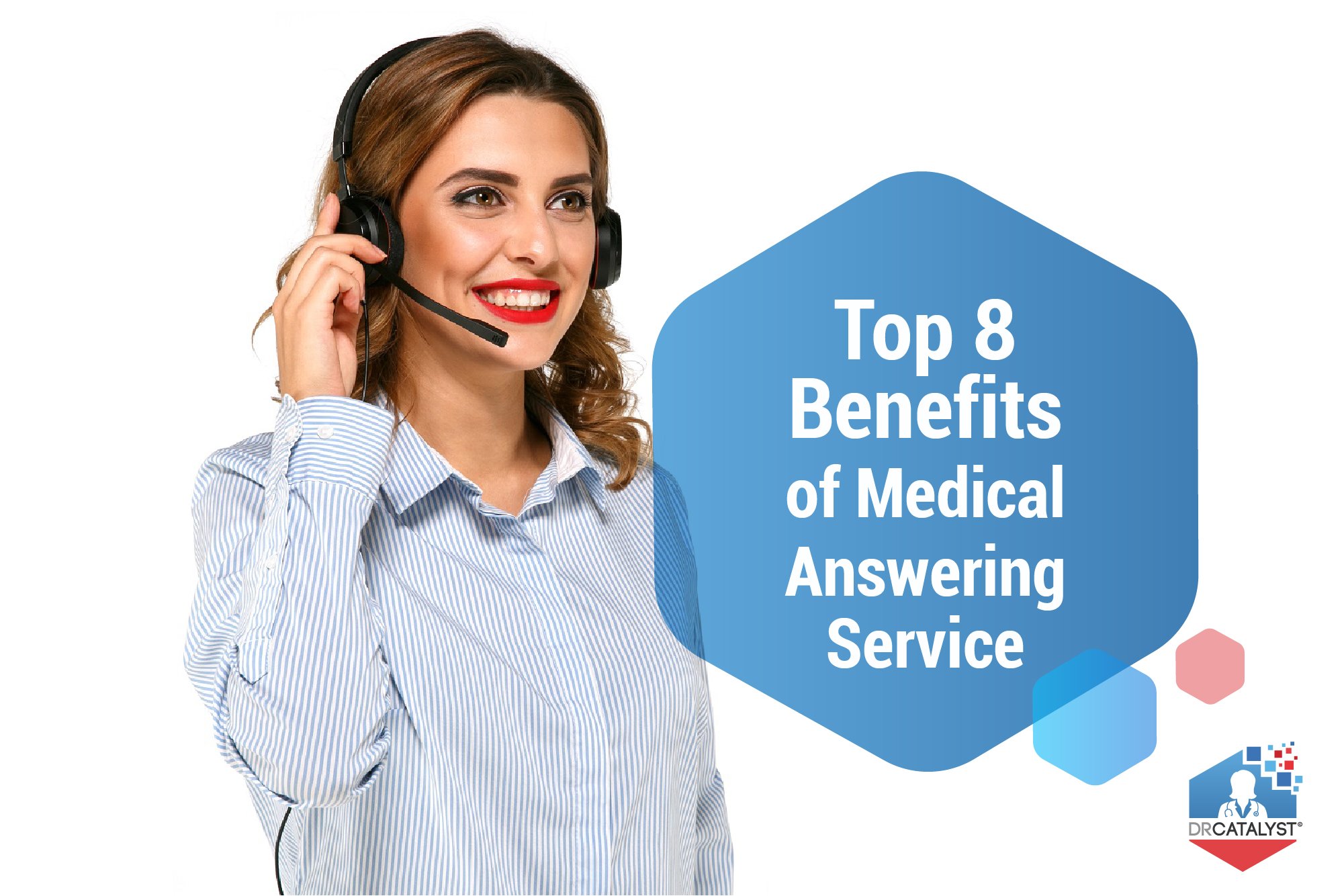 Medical practices need someone to answer the phone. Period. And it's become a big headache for many providers. Outsourcing your phone duties is a perfect solution. Check out the top eight you can benefit from remote phone answering team:
Raise the Bar in Providing Patient Satisfaction

Patient satisfaction is the ultimate key to success for any medical practice. However, your efforts shouldn't just stop when you clock out. It should extend throughout the week — 24/7. You can easily achieve this by offering full-time medical answering services.

Medical answering services have HIPAA-certified medical professionals working 24/7 to accommodate all calls from patients and partnered-services. It can also be available during holidays, depending on your plan. Extend your medical guidance and appointment scheduling during after-hours and it will surely be a delight to your patients.
Bid Farewell to Vexing Phone Automations

Phone automation may work for other businesses but it can never truly cater to the needs of medical practices. It may save a lot of money compared to a live-person service, but it will only lead to frustration and pointless inquiry attempts. Patients need an empathetic, knowledgeable person on the other end of the phone to hear their concerns. A medical answering service will save your patients from the frustrations and irritations of getting answered by automation.
Around-the-Clock Availability

People are working in different shifts. You might be missing out on patients trying to call your clinic after you clock out. Some people might not be able to call you during your clinic hours or might need medical guidance during emergencies. A medical answering service will solve those needs.
Empower your Reputation by Offering Convenience

A single bad review can already ruin your reputation. One survey found that 60 percent of bad reviews came because of the frustration of appointment setting. Providers need to put extra focus on making appointment setting an easier process. You'll surely expect a full appointment calendar when a medical answering service can handle all after-hours appointments, set appointments, change appointments, and even cancel appointments.
Improved Patient Communication

Having a medical answering service can greatly impact your Hospital Consumer Assessment of Healthcare Providers and Systems (HCAHPS) survey results. Patient communication is one of its key areas that the survey looks into. It helps during post-discharge situations by providing information, medication instructions, and care transitions. The service can easily enhance this communication, hence increasing your positive HCAHPS survey results.
Strengthen Your Provider-Patient Relationship

Cultivate a better doctor-patient relationship by building trust, being empathetic, and earning respect outside your clinic hours. Establishing a strong foundation for an effective doctor-patient relationship takes time and effort. Don't just settle on the first medical answering service you find or even the cheapest one. Preferably, do your research and choose the trusted name with the highest quality of service that will strengthen your provider-patient relationship.
Eliminate No-Shows

Missed appointments are just beyond frustrating as it disrupts your flow and efficiency, it eats away your bottom line too. Luckily, you can eliminate no-shows by sending appointment reminders through your medical answering services.
Enhance Quality of Care

Medical answering services can do your follow-up calls for your patients. It will give them more personalized care that can also boost medicine intake compliance. If you're worried about a patient missing an appointment, they can handle the call to check up on them, too.
Proving You with the Best
Get the right partner for your medical answering needs with our Remote Phone Assistance Services. Trusted by more than 500 providers, we adhere to full HIPAA compliance for your safety and security. Rest assured, your patients will be handled by our expert remote medical professionals. All calls will be recorded, time-stamped, and transcribed for quality assurance.