Overview
If you manage an allergy clinic, then you know that medical coding not only affects patient care, but it also has a major impact on your revenue. Accuracy in this area is critical because even the smallest medical coding error could result in a denied or rejected claim. To put it simply, a major part in whether your claims are approved or denied lies in the hands of your medical coders.
So, how can medical coding affect your allergy practice? We'll get to that. But first, we'll share why medical coding is important to your allergy practice.


How does Medical Coding Affect Your Revenue?
Medical coding can be a lot of work. To give you a quick refresher, medical coding takes the information of diseases, injuries, and healthcare providers and transforms that information into alphanumeric codes that accurately describe the diagnoses or procedures performed. Basically, the system of codes used in medical coding serves as unique labels for a patient's diagnosis or symptoms. It is helpful in ensuring that physicians receive accurate payments by having a valid record of patient care history.
There are a number of cases that are simple to code while other cases need thorough research in order to properly assign a code. It might get a little complicated and may take a lot of time, however it is an integral part of medical billing and plays an important role in submitting claims to insurers. Improper medical coding may mean that you don't get paid for the services that you rendered - and of course that would negatively impact your bottom line. That's why this job requires professionals that are experienced and knowledgeable when it comes to medical coding. More than that, your coders also need to be thorough, patient, and detail-oriented in order for your allergy clinic to be accurately reimbursed.
Common Medical Coding Mistakes
When medical coders make a mistake, it creates a problem for practices because one mistake can cause your practice to lose revenue. That is why proper medical coding is important, especially when it comes to insurance reimbursements.
Here are some of the common medical coding mistakes that practices make, as discussed in our previous blog entitled 'Stop Losing Revenue: 6 Medical Coding Mistakes to Avoid':
Upcoding - It is a form of healthcare fraud that involves the manipulation of CPT codes. Essentially, it is the practice of billing for more costly and extensive service than a healthcare provider actually performed.
Use of Inappropriate Modifier - The use of an invalid or inappropriate modifier combination could also result in a denied claim. Modifiers signify that there was additional work performed, there were procedures that were completed by multiple providers, or that there were unusual tasks executed when servicing the patient.
Use of Unlisted or Incorrect Codes - There are thousands of CPT codes and it is understandable that sometimes, medical coders get confused about which codes to use. This is especially true if the disease and the procedures performed on the patient are quite complicated.
Undercoding - This happens when the codes billed do not represent the full scope of the procedure performed by the physician. This becomes a loss of revenue for the medical practice.
Mismatched Codes - This is when the diagnostics and treatment codes do not match. The ICD codes should complement the CPT codes. If the provider fails to match the diagnosis and treatment codes, it might result in a payment delay or worse, a claim denial or rejection.
4 Medical Coding Mistakes That Allergy Practices Need To Avoid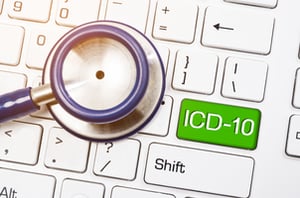 As an allergist, you know that there are certain seasons when an increase in patients with allergies visit allergists. And when those allergy-prone seasons roll around, you need to be prepared because there will be an increase in patient visits. As a result, that means that your staff will have to do more medical coding.
So, to help you and your staff prevent common medical coding mistakes, we came up with a list of the most common medical coding mistakes that allergy practices make:
Overlooking other codes in the J30 (Vasomotor and allergic rhinitis) category
Even though the go-to code for allergic rhinitis (hay fever) and pollen-induced allergies is ICD code J30.1, it might work in your favor if you don't jump right to using it. First, get to know your patient's allergy symptoms so that you can properly assign a code since there are other similar conditions as well - these include J30.5 which is for allergic rhinitis due to food, J30.81 for allergic rhinitis due to animal hair or dander, or J30.9 for allergic rhinitis where the cause is unspecified. The more specific you are, the easier it is for your practice to get reimbursed.
Not being able to differentiate ICD code J30.1 and J30.2
The typical causes of seasonal allergic rhinitis are dust mites, airborne mold spores, pollen from grass, trees, or weeds. Make sure that you use ICD code J30.1 when the cause of the allergy is pollen and use ICD code J30.2 when the cause of the condition is airborne mold spores or dust mites.
Reporting allergy diagnostic services without physician's supervision
Allergy testing is usually performed by nurses, nurse allergists, medical assistants and other non-physician providers. Their services fall under the diagnostic services supervision rules, which requires the practice to provide either "general," "direct," or "personal" supervision. Each diagnostic CPT code is assigned a supervision level requirement in the Medicare Physician Fee Schedule database, depending on the perceived risk of the procedure. If not, your claim will likely get denied.
Using codes that are inappropriate to the place of service
CPT procedure codes 95115 (single injection) and 95117 (multiple injection) are payable only in an office setting. CPT procedure codes 95145-95170 are payable in the office and in a hospital outpatient department. These codes are also payable in a skilled nursing facility, but only if the physician is present. CPT procedure codes 95060, 95065, 95180 are payable in office and hospital settings.
The Bottomline
The mistakes mentioned above are just a few of the mistakes that allergy clinics should avoid to ensure that all claims are reimbursed by insurance companies. It is important that medical coders choose the correct code by being thorough, accurate, and detail-oriented. However, we understand that taking care of your patients is your primary focus and takes up a lot of time - that's why outsourcing your medical coding tasks may be the best solution for your allergy practice.
If you are thinking of outsourcing your medical billing and coding, DrCatalyst can definitely help you with that. We've helped medical practices of all sizes increase their revenue by selecting the proper ICD-10, CPT, E&M and HCPCS codes. Schedule a meeting with us and we'll share how we can help you overcome your medical billing woes.